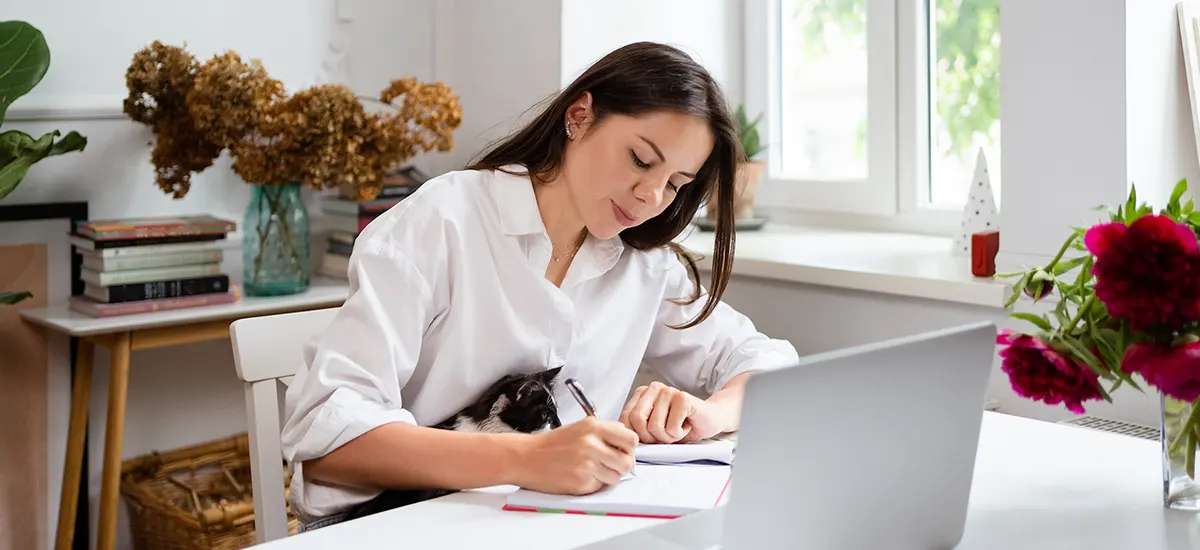 With the Delta variant throwing a wrench into reopening plans, it looks like "back to normal" and "back to the office" won't be happening any time soon. So we thought we'd throw together some stats on remote work so you can take the pulse of employee sentiment in the U.S. (and impress your colleagues at the water cooler, of course). Here we go.
People prefer remote work
Percentage of employees who don't want to return to the office full time (Bloomberg). If employers want to get people into the office, they will have to dangle some serious carrots. Employees still crave the structure, human interaction, and camaraderie of office life, so it will all be about orchestrating a compromise.
We work longer at home
Average amount of additional time virtual employees work each day. (Harvard Business Review). Less time commuting also means more time to attend to personal needs, exercise, and other responsibilities.
Shifting priorities
A percentage of respondents in a recent USA Today survey said they preferred at-home employment to a pay raise, while a third said they would consider quitting if they had to return to commuting.
Remote work is here to stay
Percentage of the workforce— 36.2 million Americans—are expected to be working remotely by 2025 (Upwork).
I.T. pros have concerns
Over half of I.T. professionals believe that remote employees represent a greater security risk than on-site employees (OpenVPN). For more on cybersecurity, check out our recent article on the subject.
Surprising perks and productivity
Percentage of respondents in a Flexjobs survey said they are more productive when working remotely. This insight is fascinating since—to the contrary—the prevailing wisdom among employers is that remote workers are less productive due to constant distractions. In reality, however, remote workers benefit from a quieter work environment and more ergonomic workspace, are shielded from office politics and have fewer interruptions.
Remote work cuts carbon emissions
According to Global Workplace Analytics, working remotely half the time could reduce Gulf Oil imports by 45% and slash CO2 emissions by 51 million metric tons a year. That's the equivalent of all of New York's commuters combined.
Reducing rush hour commutes reduces stress
A Forbes survey found that remote work increased overall happiness by 10% and reduced commuting-related stress by an astounding 64%. This finding isn't surprising, given the amount of stress generated by endless commutes and traffic jams.
Bottom-line benefits
60% of employers noted cost savings as a major factor in expanding remote work. On average, full-time remote work can save companies around $10,000.00 per employee in real estate-related costs.
Happier at home
Percentage of remote workers are more likely to report being happy with their jobs than on-site employees. This might explain why an Owl Labs survey revealed that small companies are now twice as likely to hire full-time remote employees.
The takeaway? It looks like employers who want to retain their employees or attract new talent will have to offer some form of hybrid arrangement. Employees are unlikely to return to the office full-time. At this point, the most likely scenario is flex work that sees people working remotely a couple of days a week and spending the rest of their time at the office. From now on, it's clear that businesses will have to balance operational realities with employee expectations and needs.
For more articles like this and additional business resources, be sure to check out Sekure's Insider Spot on the regular.