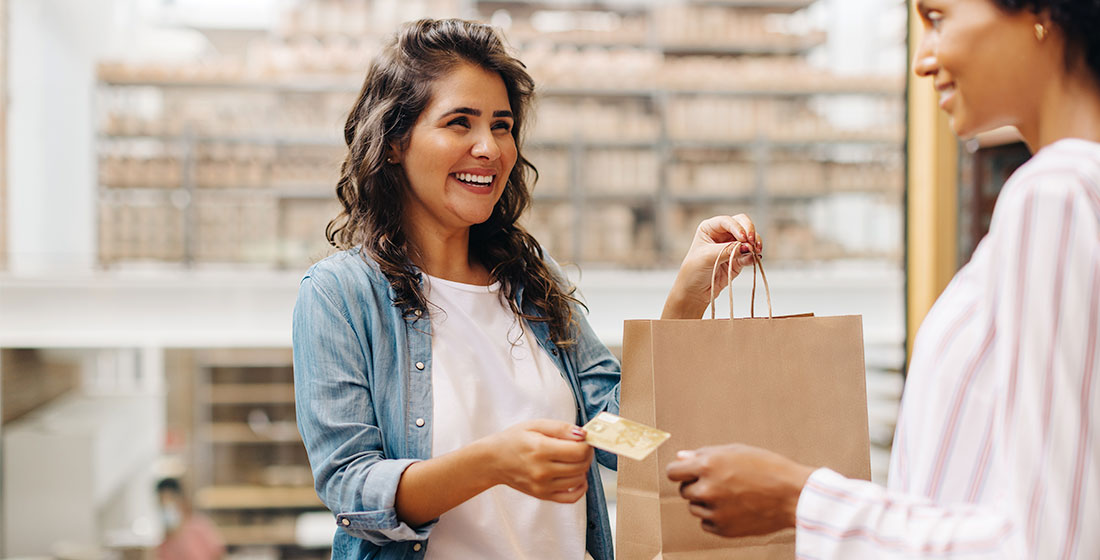 The retail industry is constantly evolving, and it's essential for businesses to keep up with the changes to succeed. The point of sale (POS) system is a crucial element that can significantly impact a retail establishment's success. Having a reliable and innovative retail POS solution can improve efficiency, streamline operations, and enhance customer experiences. Sekure Payment Experts are specialists in retail POS systems, software, and payment processing. We can help businesses future-proof their operations now and beyond 2023. Here are 10 ways Sekure can assist you in future-proofing your business.
1. Tailored solutions for your unique store
Sekure understands that no two retail businesses are alike. We work closely with you to develop a customized plan that aligns with your specific needs and requirements. Whether you operate a small boutique or a large chain, our Payment Experts can assist you in selecting the right retail POS hardware and software solutions to meet your unique needs.
2. Advanced retail POS systems
With Sekure, you can expect to receive state-of-the-art retail POS systems that offer a user-friendly interface and advanced inventory management functions. These systems help you save money, provide customizable payment options, and enable you to proactively manage your products. Gain valuable insights into stock levels and securely access your data from anywhere, empowering you to make informed business decisions.
3. Rate Sekurity Guarantee™
Worried about paying high credit card processing rates? We've got you covered. Our Payment Experts regularly evaluate your account to ensure you're always paying the lowest possible rates. With the Rate Sekurity Guarantee™, you can have peace of mind knowing that you're getting the best deal on payment processing.
4. Transparent advice and support
We are not just credit card processors. That means our team of knowledgeable Payment Experts is free to provide straightforward advice on equipment and rates. They guide you through the process, explaining all the intricacies and potential hidden fees, allowing you to make informed decisions about your payment solutions.
5. Exclusive partnerships
By partnering with Sekure, you gain access to exclusive rates and benefits that are only available through our trusted partnerships. These partnerships open doors to cost-saving opportunities and unique advantages, giving your business an edge in the competitive retail landscape.
6. Top brands and turn-key solutions
Sekure integrates with the leading brands in the industry, ensuring that you get the right fit for your retail business. Whether you need hardware or software solutions, our Payment Experts have you covered. Even with turn-key solutions, Sekure's discounts save you both time and money.
7. Scalability for growing businesses
As your retail business grows, so do your needs. Sekure understands the importance of scalability. Their retail POS solutions are designed to accommodate your business's growth, allowing you to expand without the worry of outgrowing your payment processing capabilities.
8. Enhanced customer experiences
In the digital age, providing a seamless customer experience is paramount. Sekure's eCommerce POS systems and solutions enable you to offer a convenient and secure online shopping experience. With integrated eCommerce payment processing, you can cater to the growing demands of online consumers and tap into the vast potential of the digital marketplace.
9. Cost savings and efficiency
Sekure helps you run your retail business efficiently by identifying cost-saving opportunities and streamlining your payment processes. By eliminating hidden fees and optimizing your payment solutions, we ensure that you save money and time, allowing you to focus on what you do best—serving your customers.
10. Future-proofing for changing trends
The retail industry is constantly evolving, and staying ahead of the curve is crucial. Our Payment Experts keep a finger on the pulse of the industry, staying updated on the latest trends and technologies. By partnering with us, you can future-proof your business by embracing emerging trends and technologies that will shape the retail landscape in 2023 and beyond.
In conclusion
Future-proofing your business in 2023 requires a strategic approach, and having a reliable and innovative retail POS system is a crucial component of that strategy. Sekure understands the unique needs of retail businesses and offers tailored solutions to help you thrive in a competitive marketplace. With our advanced retail POS systems, transparent advice, exclusive partnerships, and commitment to cost savings and efficiency, we empower businesses to stay ahead of the curve.
Don't let outdated payment processing methods hold your business back. Embrace the future of retail by partnering with Sekure and taking advantage of our expertise in retail POS systems, retail POS software, eCommerce POS systems, and eCommerce payment processing. With our support, you can optimize your operations, enhance customer experiences, and position your business for long-term success in the ever-evolving retail landscape.
Investing in a robust and smart retail POS solution is an investment in the growth and success of your business. Don't wait until it's too late. Take the proactive step and contact our Payment Experts today to learn more about our retail POS solutions and how they can help you future-proof your business. With our commitment to your success, you can navigate the ever-changing retail landscape with confidence and achieve new heights of growth and profitability. The future of retail is here, and it's time to embrace it with Sekure by your side.