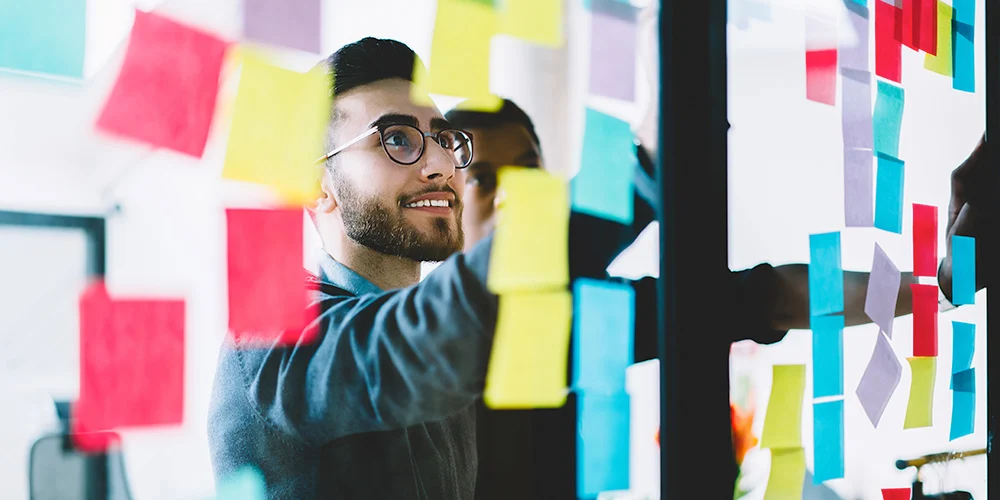 Starting a small business is like planning to have a kid: you keep waiting for the perfect time, but it never quite seems to come. Sometimes, you just need to take the plunge. With a bit of planning, of course…
Entrepreneurship is indeed a challenging and uncertain affair; the financial and personal payoff, however, can be enormous. Some pros include independence, flexibility, and financial reward. Here is a quick nine-step overview to help you on your way.
1. Identify a business idea
Every business starts with a simple idea. Maybe you've had an idea stewing for years and are finally ready to act, or perhaps you've identified a unique market opportunity you can harness. If you're looking for some ideas, check out our recent blog post on profitable businesses to start in 2021.
2. Conduct market research
Now that you've got your idea, the next step is to conduct market research to get a big picture and see whether it's viable. Market research will yield insights to guide your business decisions and help you steer clear of costly mistakes. Check out this informative article—it features a wealth of information on different types of market research and some helpful resources.
3. Draft a business plan
The business plan is the blueprint of your business. The roadmap. A typical outline includes the following items:
Executive summary
Company description
Market analysis
Products and services
Funding requirements
Financial projections
For more information, check out the U.S. Small Business Administration's page, which provides an in-depth description of each step and provides samples and templates.
4. Sort out funding
When it comes to bankrolling your business, there is no shortage of options. Start by determining how much funding you'll need, then explore avenues for securing said resources. Some examples:
Personal funding (or bootstrapping if you prefer)
Friends and family
Venture capital
Crowdfunding
Bank loans
5. Identify location/sales platform
Where are you going to run your business from? Will it be a brick-and-mortar operation, exclusively ecommerce, or both? Many companies have shifted to an ecommerce model over the last year, but don't count out physical stores yet. There will be a post-pandemic—and people will return to stores and seek personalized experiences. Be sure to make your decision with an eye to the future.
6. Select a business structure
The structure that you choose will influence all aspects of your business, including ownership, taxes, day-to-day operations, and personal liability. Here are three broad types of business structures to consider:
Sole proprietorship: The most straightforward structure to set up. No filing of documents is required, and all losses and income are taxed as personal income.
Partnership: A partnership is an unincorporated entity (much like a sole proprietorship) that is owned by multiple people; responsibilities are thus shared between the partners.
Corporation: These are more complex than partnerships and more expensive to set up. A key benefit is liability protection—owners are shielded from the business's debts and liabilities.
This decision is an important one, and it's worth speaking with a professional at the outset to make sure you pick the proper structure. This IRS website sheds some light on the various types.
7. Name your business
No need to underscore the importance of a good business name. A carefully crafted name must reflect your brand values, set you apart from your competitors, and catch the attention of consumers. If you've been wracking your brain and can't think of anything, the web is replete with business name generators to help you along.
8. Register the business
Almost there. Now you need to register your business to make it a legal entity. Several factors come into play, including your business location and structure. Once you've got those figured out, the process is straightforward. Here are the key steps:
Register your business name
Obtain a federal tax ID
Register with your state revenue agency
Get licenses and permits
9. Set up a bank account and payment solutions
Bartering, while fun, is generally frowned upon in today's business environment. Consequently, you're going to need a bank account and a point-of-sale (POS) solution to receive payment. Some possible accounts:
Checking account
Savings account
Credit card account
Furthermore, you may also need a merchant services account, depending on what kind of payment solution you end up choosing. For more information on the critical differences between payment service providers (PSPs) and merchant accounts, check out Sekure's recent article on the subject.
Choosing the right point-of-sale solution is crucial: you want something that ensures a seamless payment experience for customers while minimizing transaction costs and providing additional functionality such as inventory management.
Get in touch with Sekure today and see why over 25,000 businesses depend on us for their processing needs.