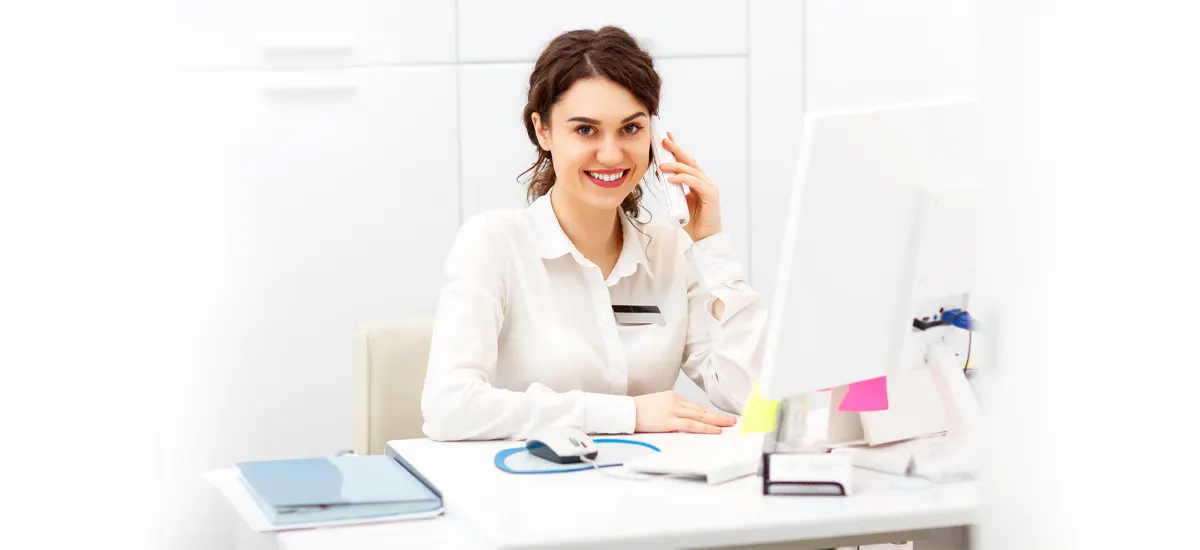 According to a recent report published by Grand View Research, the Point Of Sale terminal market is projected to grow to $130.91 billion by 2028. The expected increase is driven by an increase in the volume of card transactions and the demand for contactless payment options.
Physicians invest heavily in diagnostic technology to improve patient outcomes and ensure their practices stay competitive. However, clinics are often using outdated POS systems and patient management systems, leading to lost productivity and a lot of unpaid clinician overtime due to paperwork and administrative tasks. Upgrading administrative technology will reduce clinician burnout, allowing you to better serve patients and improve the quality of care.
Covid-19 drives growth in medical POS industry
While retail and hospitality industries tend to be the focus when discussing POS technology, industries like healthcare are driving the most surprising growth statistics. In fact, the health sector is expected to see a significant jump due in large part to managing the entry of new patients, processing COVID-19 patient information, and scheduling vaccinations.
Another factor driving the steep increases in the medical POS market is the reality that the healthcare industry has been historically slow in adopting new technology. Advances in POS systems and integration functionality have made onboarding new systems an easy decision because they will relieve the administrative burden that already burnt-out clinicians must handle. In addition to easing clinician burnout, these new medical POS devices and systems make payment easier and more comfortable for patients.
Tech solutions for combatting clinician burnout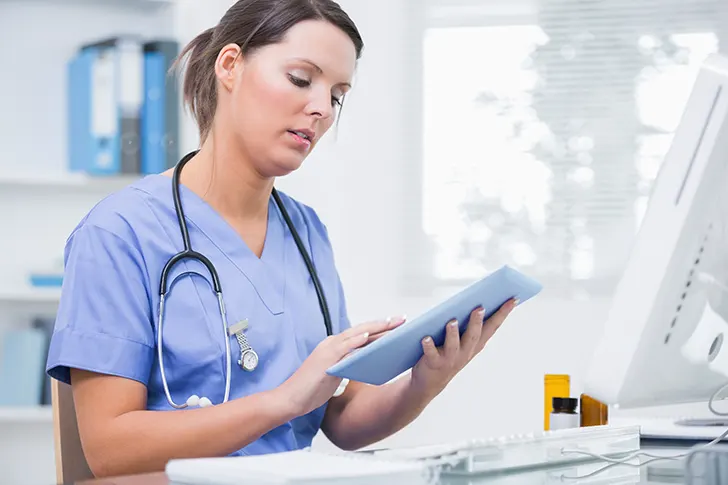 It's no secret that clinicians experience high rates of burnout. For every hour spent seeing a patient, physicians spend at least 2 hours on administrative tasks associated with those office visits. Documentation and paperwork are part of the job, but since they are unpaid, they either cut into the practice's profitability or force staff to work unpaid overtime. In other words, clinicians are having to spend the bulk of their days doing paperwork. As a result, many clinicians are facing exhaustion and burnout, which inevitably impact their ability to deliver the best patient care and ensure ideal outcomes.
Patient experience is linked to practice profitability
Being able to offer the best patient care is a top priority for clinicians. Trust and communication are as critical as diagnostic tools as labs and scans. In his article from the most recent issue of Medical Economics entitled "The Link Between Financial Success and Patient Satisfaction", contributing author Dr. Michael Blackman writes, "Studies also show that there is a direct correlation between patient experience and profitability".
He goes on to discuss components of a good patient experience from making a good first impression to adopting technology that offers convenience and choice from booking services to collecting payment.
The last recommended strategy, but perhaps the most significant for health care providers is to implement new technology to help with workflows. Selecting software that is user-friendly makes it less daunting for practice staff to learn and complete tasks, allowing physicians to devote more time to patient care.
"Quality technology should play a role in helping reduce provider burnout while streamlining repetitive administrative work and support" while also maintaining strong patient engagement and omnichannel communication.
Streamlining administrative tasks will decrease clinician burnout while simultaneously increasing profitability and improving patient satisfaction.
The clinical value of contactless payment options
Covid-19 has impressed upon the general population the importance of good hygiene and helped educate them on the ways that viruses are transmitted. Cash and pin pads on credit card terminals are veritable Petri dishes, especially in medical settings. Having your patients simply tap their debit or credit cards reduces the spread of infection in an office setting.
It also makes checkout that much quicker – it's unlikely patients will be waiting in line when they simply tap or wave their card. Contactless devices can be wireless as well, so you can easily bring them into your treatment area.
Mobile, contactless point-of-sale terminals are a practical solution that makes it possible to take payments anywhere, including exam rooms and patient waiting areas. For patients with mobility issues, these offer convenience and comfort that increase patient satisfaction levels. Contactless devices and POS systems usually integrate nicely with patient management and billing systems which allows you to review payments in real-time.
Final thoughts
As COVID-19 has renewed interest in health and technology, there's an important opportunity for clinicians to leverage technology and lessen the load of administrative tasks.
In a time of significant upheaval, Dr. Blackman points out that being attentive to changing demands will "have an impact on current financial and future economic recovery".
Sekure has been helping physicians and clinics to implement advanced POS systems that play a role in reducing burnout and keeping patients happy and healthy. Call us and let us help find the right solution for your practice.