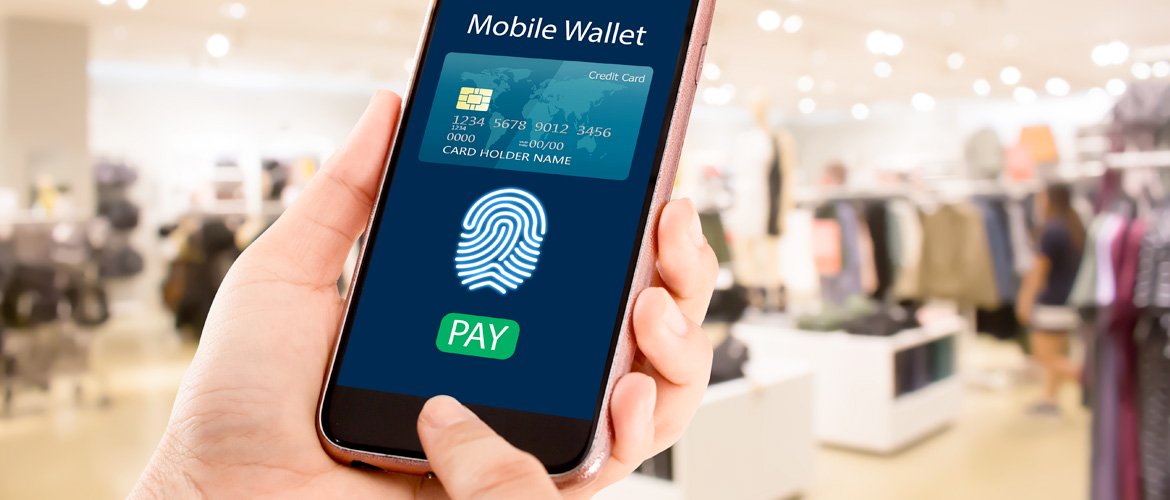 What is a digital wallet?
Digital wallets and mobile payment apps are contactless payment options that are wireless, utilizing near-field communication (NFC) technology and requiring a point-of-sale (POS) terminal. They're practical and easy as transactions can be made quickly and efficiently, in-person or online by downloading a software program onto your phone, tablet or computer.
Instead of carrying a bulky wallet that is full of cards and paper, having a digital wallet means information from your debit and credit cards (and others such as a health card, driver's license) is stored on your device.
Luckily, many stores now accept Apple Pay or Google Wallet, making digital wallets especially handy for purchases. Mobile apps are similar to digital wallets except they are store-specific. Large retailers such as Starbucks, Amazon and Wal-Mart Pay have their own mobile apps, allowing customers to pay using their phone, instead of using physical cards. While payment by mobile apps remains low in the U.S., it's expected to surpass $250 billion by 2024.
Digital Wallets: Benefits For Small Businesses
Accepting digital wallets and mobile payments can be hugely beneficial for small businesses as it gives you the opportunity to build stronger relationships with customers. Due to increased access to customer information, such as purchasing habits, business owners can get to know customers better in order to offer products and services that are in line with their preferences, specifically through targeted marketing campaigns and reward programs.
Offering contactless payment options will also increase your customer satisfaction. Since time is always of the essence, having the ability to "tap and go" (or wave and go) will undoubtedly reduce checkout times, which always make customers happy. It also eliminates the need to carry physical cards and touch another germy surface.
As more retailers offer contactless payment options, consumers will see them as a viable, practical option. But the reverse is also true: there needs to be more awareness of the benefits of digital wallets, namely that they are as safe and even more secure than debit or credit cards.
Contact Sekure to learn about how the Payanywhere Smart Terminal will satisfy your mobile payment system needs.