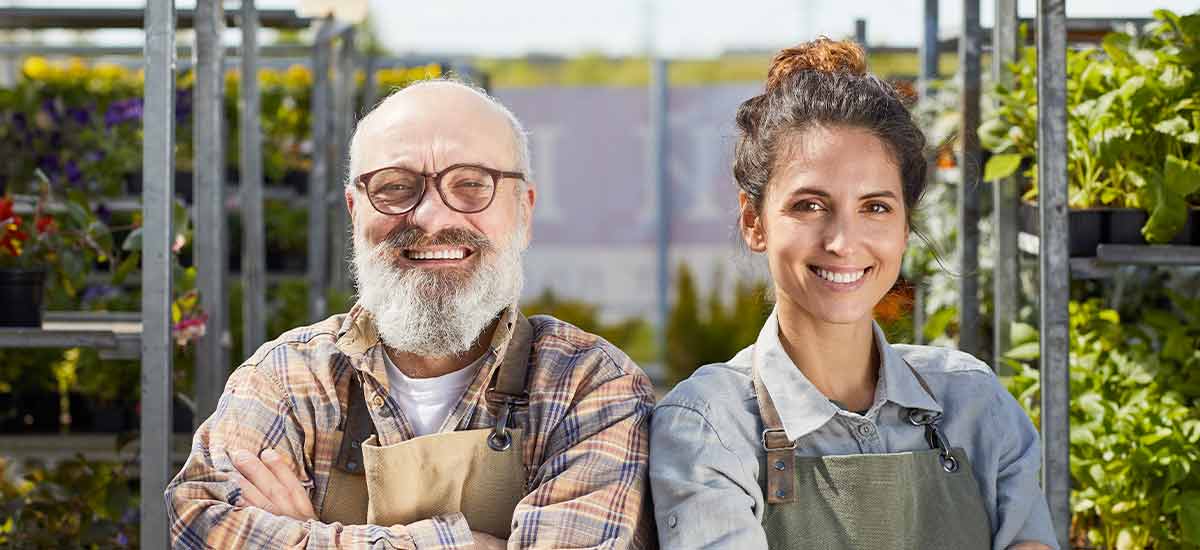 Since the global lockdown combined with health and safety measures forced many people to stay home, this gave many people more time to devote to hobbies – namely gardening and caring for houseplants. Research indicates that people were seeking to beautify their homes (inside and outside) and increase their mental and emotional well-being.
While the surge in plant parents is welcome by small nursery and garden center owners, it's also brought other challenges to the surface– namely shortages in supply. Nursery owners are finding ways to navigate the transition by ordering supplies in advance, staying flexible, and being creative.
COVID-19 Shortages
There's been a high demand for all types of plants – shrubs, trees, perennials, and annuals. In fact, nurseries and garden centers are often struggling to keep up with the demand. Nursery owners have reported an increase of over 20% in gross revenues from the previous year and bookings for 2021 were already ahead of what they were in 2021. The increase is celebrated by those in the green industry, however, it also comes with both challenges and opportunities.
The high demand has translated into a lower supply – there's been a shortage because growers simply cannot catch up with the high demand. In 2020, growers were having to rely heavily on their inventory for 2021. The demand has impacted their sowing schedule, however, according to Evan Van Slooten, President of Vans Pines, part of the issue is "the availability of seeds and how seed orchards function" due to climate change.
Economists, experts, and business owners in the industry are pointing to the need for growers to find new ways to increase production in order to meet the growing demand. For instance, by using bare root material or up shifting plants.
As a result, nursery owners are having to do business differently – by ordering seeds and materials well in advance, sourcing plants from other states, and adjusting pricing accordingly (due to shipping costs and other fees).
Extreme Weather
Extreme weather is a symptom of climate change and is exacerbating plant shortages. Extreme temperatures such as freezing have caused irreversible damage. For instance, the Texas freeze played a huge role in limiting the supply of many plants, especially ornamental trees, and landscape plants.
The majority of facilities were not equipped to handle such weather conditions, therefore many plants were killed or damaged – in nurseries, garden centers, greenhouses, and landscapes. Plant crops the most affected were loropetalum, hawthorns, wax leaf ligustrum, palms, tropicals, citrus, pittosporum, gardenias, oleanders, live oaks, crape myrtles, agave, and aloes.
While the industry is having to deal with the huge losses– estimated to be in the hundreds of billions– it is also faced with even more demand as homeowners seek to replace their damaged landscape plants and nurseries and retailers seek to replenish their stock as well.
They are also faced with the reality that the shortage will have an impact on the green industry for the foreseeable future – an estimated 3 to 5 years. As businesses welcome the opportunity to increase their prices (expected 5-25% increase), they are having to be creative and educate customers on different plants.
According to Adrian Muehlstein, chief operating officer at Southwest Wholesale Nursery in Carrollton, Texas, "just be creative, that's what's going to get us through this pivot. To me, that's the beauty of our industry. There are just so many plants and varieties that are out there that are untapped, that people should be trying out."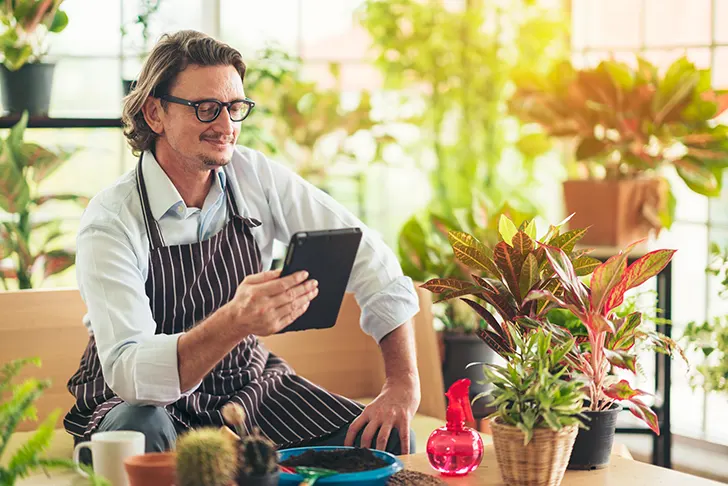 Finding New Ways to Do Business
The green industry is using technology to help retailers locate and source plants. To avoid having to make numerous and repetitive phone calls and emails, PlantANT is a website and app that connects business owners with wholesale nurseries directly. PlantANT has over 523 500 nursery listings over 34 000 plant varieties to date.
Despite supply shortages, COVID-19 has strengthened the industry and pushed for new ways of doing business – through online sales, curbside pickup, and focusing more on education than ever.
Though unsure whether the plant and gardening frenzy is short-lived or not, many nursery owners are optimistic about the future – and they have reason to be. Not only are some plant orders sold out for 2022, but there's also been a surge in pop culture around plant care. With articles, Instagram pages, TikTok accounts, and podcasts boasting about the many benefits of plants, especially in how they are easing anxiety, loneliness, and depression (issues that have been amplified by the pandemic), the interest in plants is not going anywhere anytime soon. That being said, the issue remains how to innovate to ensure a surplus of plant material.
Sekure Can Help
Get in touch with the payments processing experts at Sekure and find out how we can help you lower rates and how your POS system can help you take advantage of new business channels and opportunities.