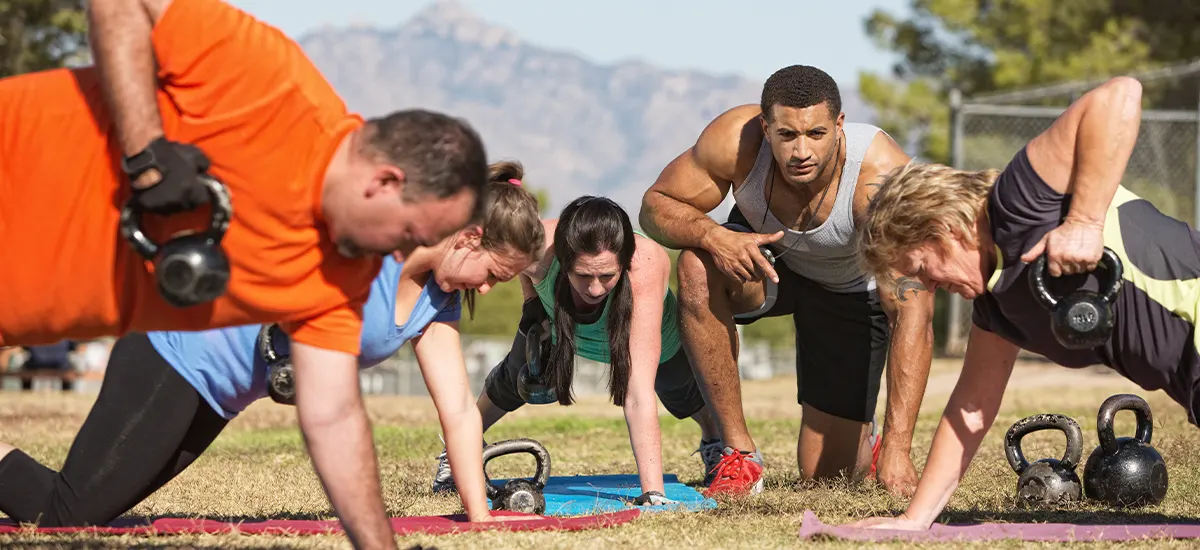 Gyms, along with restaurants, movie theatres, and hotels, have borne the brunt of the pandemic, as have just about all businesses in the arts, entertainment, and recreation sector. Case in point: a 2020 McKinsey report noted that this and other most-affected sectors might not hit their pre-pandemic stride until 2024 or even 2025.
That's got a lot of gym owners thinking about how they can take steps now to avoid future disruptions and deal with unpredictable circumstances.
What Is Future-Proofing?
You've obviously heard the term before, but do you know what it means? It's anticipating future events and developing strategies to mitigate (or even benefit from) future shocks and stresses. While the term is usually applied to adapting infrastructure in the context of climate change, it equally applies to businesses and maintaining a competitive advantage.
It's worth noting that the pandemic could be considered a black swan event whose effects likely exceed any kind of future-proofing activities businesses undertook, even though pandemics are nothing new. Indeed, when it comes to future-proofing, companies usually look at general trends, not one-off events, and their potential impacts.
With that in mind, here are some ways you can keep one step ahead of the competition and stay nimble.
Diversify Your Offering
Outdoor classes
Whereas before the pandemic outdoor classes were a rarity, fitness clubs have been holding outdoor classes out of necessity.
From a space perspective, the advantages of outdoor classes are twofold. First, you'll be catering to those who prefer to work out outside, the ranks of which have grown since 2020. Second, you'll be freeing up space inside, thereby improving the experience for those indoors.
And let's face it: people like being outside. A good outdoor sweat and a dose of vitamin D will have gym rats coming back for more.
Virtual workouts
Once unthinkable, virtual workouts, such as those offered by Peloton, have become mainstream and a resounding success during the pandemic. If you haven't already pivoted, it's not too late. Even as gyms have reopened, live and on-demand recorded virtual classes continue to be immensely popular.
In fact, according to a Bloomberg survey, 75% of respondents said they would eventually return to the gym, although many noted that they would continue with virtual.
Overall Wellness
According to a McKinsey fitness survey, 68% of respondents said they prioritize their health more after the onset of the pandemic. Things like nutrition, mental health, and mindfulness have all gained in popularity and have seen increased spending, especially since the beginning of the pandemic.
Indeed, fitness is but one component of overall wellness.
Savvy gyms are now serving up nutrition advice to help clients achieve their goals, while at the same time selling wellness products and supplements to add additional revenue streams. Likewise, others are offering mindfulness classes and yoga to promote mental health and provide a holistic experience.
Wellness is a $1.5 trillion industry, and in the U.S., fitness comprises but 14% of overall wellness spending. As you can see, dollars are out there for the taking.
Foster a Community Atmosphere
A strong sense of community is a factor that drives many people to gyms. Getting motivated to work out at home can be difficult, and having a community at the local gym helps people get out and get active.
A few ways to build community:
Build your presence on social media to keep members digitally connected.
Sell merchandise to build a sense of belonging and advertise your business. Consider branded apparel, yoga mats, and even suspension trainers.
Provide childcare to cater to parents. It's a big undertaking but one that could yield dividends.
Hold a fitness challenge to drive friendly competition. Set up an outdoor course and top it off with a BBQ or other community-building event.
Conclusion
Will the at-home trend stick or will fitness return to business-as-usual once COVID is a distant memory? Hard to say. The most likely scenario will be some kind of hybrid model: gyms aren't going anywhere, but neither are at-home fitness solutions. By branching out and experimenting, you'll not only be diversifying your revenue stream, you'll also be cushioning your business against future shocks.
Sekure's Future Proof Business Guide can help you to future proof your gym and safeguard against the red-light-green-light economy by leveraging the features and benefits of your POS system.