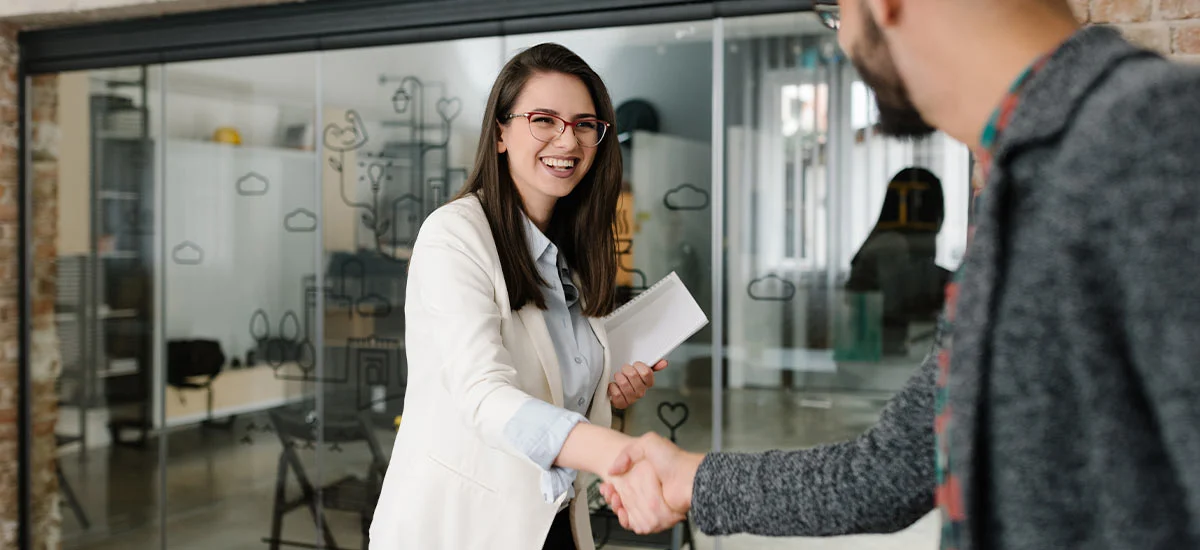 As the U.S. economy sputters back to life, businesses are looking to hire new employees. Many companies, however, are having trouble finding candidates to fill positions, as people are either reluctant to return to work or are being more selective. As a result, good recruitment practices are more critical than ever. With that in mind, here are a few ways to help you land a unicorn.
Write a Great Job Posting
Stale corporate copy is a terrible way to elicit excitement among prospective employees. So is writing vague job descriptions. Jobseekers want to know exactly what employers expect of them right off the bat. Do your research and understand what today's jobseekers are chasing. According to the 2020 Job Seeker Nation Report, career growth is the most critical factor attracting people to job opportunities, with compensation running a close second. So when crafting your job posting, be sure to big up advancement opportunities.
Spread Recruitment Efforts Far and Wide
Leverage social media
Platforms like Facebook, Instagram, Twitter, and LinkedIn are teeming with potential candidates. Indeed, a 2019 Jobvite survey revealed that 35% of respondents found out about job openings on social media.
Another way to find the one: match the job position to the platform. For instance, if you're looking for a creative designer, considering posting the job on Behance—an Adobe-owned platform where creative designers can "showcase and discover creative work." By the same token, LinkedIn would likely be a better option for employers looking to hire candidates in finance or tech, for example.
Get referrals
Employee referral programs are another excellent source of recruits. According to the Harvard Business Review, "referred candidates are of higher quality than applicants from the general public and are more likely both to receive and accept an offer, stay on the job longer, and perform better." It makes sense: an employee who values reputation is unlikely to refer a low-quality prospect.
The best way to get referrals from your employees is to provide bonuses and other incentives. And make sure your employees know about the program: leverage internal newsletters, social media, emails, and meetings to spread the word.
Ensure Workplace Compatibility
Your new hires need to be a good fit in your business. Hard skills can be taught, while soft skills are often innate or gained through life experience. These are the personal attributes that allow employees to fit into a workplace. You want to hire someone with outstanding technical skills to excel in the role, but you also want someone who can develop relationships with colleagues, build trust, and help teams. Simply put, go beyond the candidate's CV and understand their personality, goals, and motivations.
Look Within
In many cases, hiring internally can make a ton of sense. On the one hand, candidates are already familiar with the organization and culture, and on the other, you already know their capabilities and potential. Additional benefits of keeping it in the family:
Reduce hiring time
Hiring external employees is a lengthy process. It involves posting jobs, sifting through dozens and even hundreds of CVs, and narrowing down to a shortlist. Then you have to organize interviews, assess suitability, and then extend offers. And all that for a hire who may or may not work out.
Save money
Hiring existing employees reduces costs per hire. For one, internal candidates are already screened, so you don't have to conduct background checks. Furthermore, HR can allocate resources elsewhere, fees for external recruiter and jobs board postings are avoided, and onboarding and training are unnecessary.
Conclusion
Today's hiring landscape is characterized by a shortage of skilled workers and extreme competition among employers. Now is the time to review your recruiting strategy to focus resources on the most promising areas, including social media and employee referral programs. For more info on this and other topics, check out some of Sekure's blog resources.