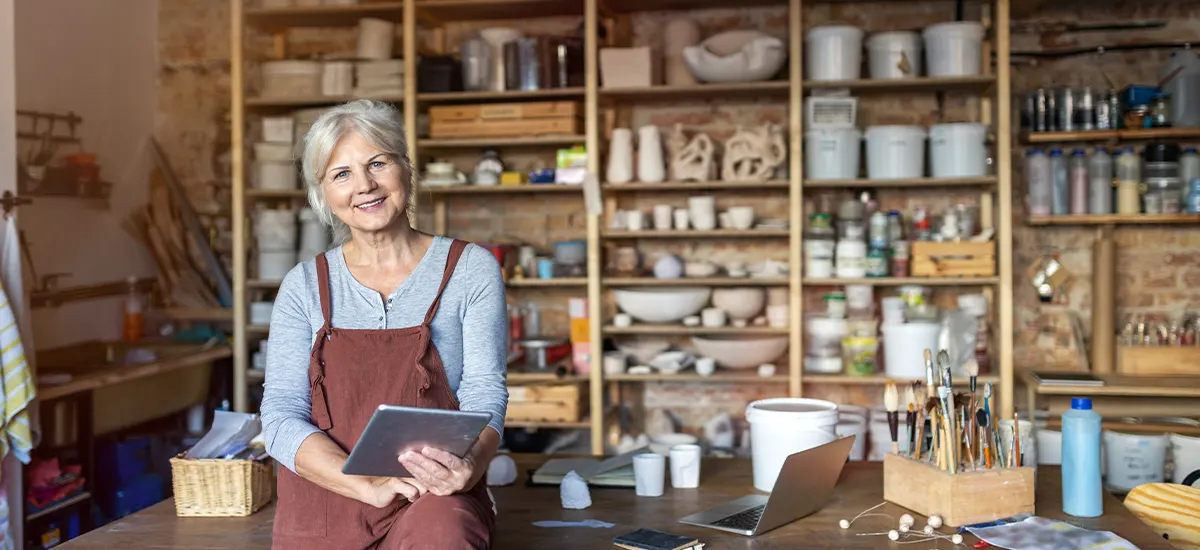 Ecommerce sales have skyrocketed since the start of the pandemic, which, according to IBM, has accelerated the shift to online shopping by an astounding five years. Brick-and-mortar merchants that failed to take advantage of this shift have missed a massive opportunity. It's not too late to make a move, though. An ecommerce platform like BigCommerce is a quick and easy way to get online. Whether you're a retailer with an existing website looking to boost online sales or a business that is late to the game and wants to tap into ecommerce sales, an all-in-one solution is a great way to do it.
What Is BigCommerce?
BigCommerce is a software company that helps businesses set up fully functional online stores in a matter of hours. The turnkey platform also allows merchants to save tons of money on the development costs associated with traditional ecommerce sites. One of its key advantages: the ability to connect with the most prominent online marketplaces, including Amazon, eBay, Facebook Marketplace, and Instagram Shopping. BigCommerce is active in 120 countries and powers over 60,000 customers.
Benefits of an Ecommerce Platform like BigCommerce
Inventory management
Managing product is a serious pain point for retailers and a common obstacle to selling online. If you're still managing your inventory via pen and paper, know that you're not alone (and we won't judge). In fact, you'd be surprised at the number of merchants still using these rudimentary methods.
But if you're operating in-store and across numerous online channels such as your website and an online marketplace, your notebook won't cut it. Thankfully, the platform enables you not only to sync your inventory across all channels but also to track stock levels by product and SKU so you avoid stock outs and other nasty surprises.
Adios abandoned shopping carts
This feature is one of BigCommerce's most applauded, and rightly so. If you've ever dug into abandoned shopping cart statistics, then you know how much you're losing out on. The average cart abandonment rate is around 70% across all industries for desktop, while this figure jumps to 85% on mobile devices. In other words, for every 100 customers, 70 will leave without making a purchase. This automated tool sends emails (which you craft) to customers who ditch their carts at checkout and converts roughly 15% of them into sales, which, depending on sales volume, translates into thousands of dollars annually.
And in case you're wondering, the top two reasons for cart abandonment are (1) extra costs and (2) being forced to create an account at checkout.
Integrated marketing tools
BigCommerce has a couple of tricks up its sleeve for marketing: built-in SEO functionality to get you ranking high in organic searches and a blog function to drive inbound campaigns, attracting visitors to your site and ultimately juicing sales.
Sleek design
As you just read, mobile users are more likely to abandon their shopping cards, presumably because navigating a cumbersome checkout process is even more onerous on a handheld device. BigCommerce offers a host of free customizable and responsive templates, so your online store will display properly on mobile devices, tablets, desktops, etc. The result: a smooth shopping experience that will convert browsers into customers.
BigCommerce X Sekure
End-to-end ecommerce provider meets a leader in the payments industry. What's not to love about that collaboration? In addition to BigCommerce's offering, Sekure provides fast funding and amazing customer service via phone or live chat. Likewise, you'll save on monthly fees, transaction fees, and batch fees. If you're interested in learning more about the partnership, click here.
Conclusion
Building and running an online store with BigCommerce's powerful features is quick, simple, and profitable. In addition, the platform allows you to seamlessly connect to the biggest online marketplaces. Sure, other ecommerce solutions exist, but there's a lot to like about BigCommerce, especially when you consider the added advantages of the partnership with Sekure. To find out more, get in touch with one of our payments professionals today.