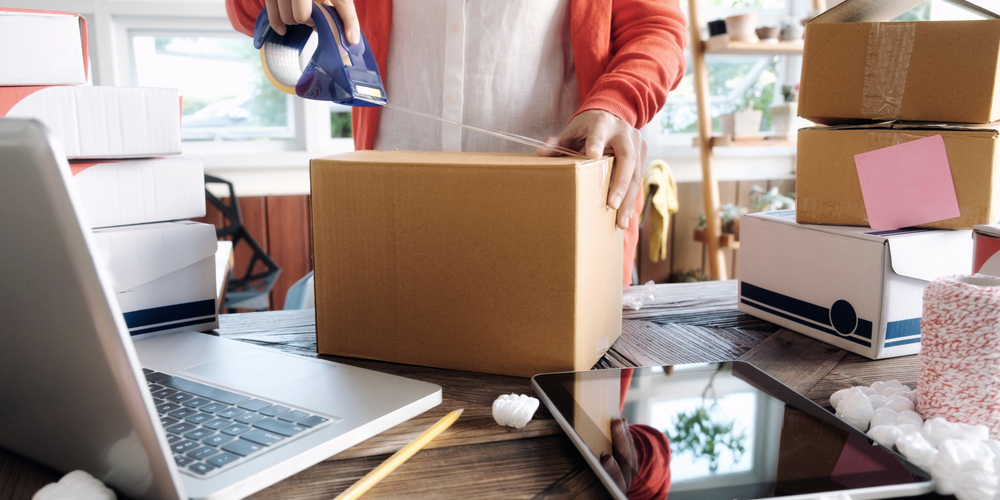 During the coronavirus pandemic, consumers are practicing social distancing and opting to purchase goods and services online rather than in-store. As a merchant, you can quickly and effectively convert your brick-and-mortar store to an e-commerce website. In addition to serving, customers appreciate the convenience and, now more than ever, the safety of online shopping, e-commerce can give your business exposure to a broad audience. It can also potentially help increase sales during the COVID-19 outbreak.
Tips to Move Your Retail Store Online
Know Your Customer
A successful e-commerce website requires thoughtful planning. Ask yourself who your primary customers are, and how will they find your website. If you already have an existing customer base, you have a significant advantage and can get a head start with an audience that's already engaged.
Set Up a Marketing Strategy
Before you build your website or decide what to sell, you need to develop a marketing strategy for your online store. According to QuickSprout, most online stores use one of three approaches, SEO, paid marketing, or platform marketing.
The purpose of SEO is to find keywords for products that you offer, so your website will rank in Google for those keywords. Paid marketing may include promoted Instagram and Facebook posts, paid Google search posts, and online ad placements that you purchase. Platform marketing involves leveraging one of the main e-commerce platforms: Amazon, Etsy, or eBay.
Choose What to Sell Online
When it comes to setting up an e-commerce store, think about the 80/20 rule. For BDC's Martin Wiedenhoff, that means offering your top 20% best-selling products on your e-commerce store. Starting small will allow you to focus on technology, inventory, shipping, and cross-channel marketing. Also, if time allows, give your merchandise a test drive on Amazon and eBay to see what sells online and at what price point.
Study Your Competition
Looking at what similar online retail stores are charging for products will help you determine a fair and competitive price. Pay attention to the total cost, which includes tax, shipping costs, and service fees.
Choose a Gateway, Shopping Cart, and Processor
Accepting payments online involves several elements, including a gateway, shopping cart, and processor. Here's how business.com explains it:
A gateway is a channel that enables online payments. Simply put, it's the credit card machine of the Internet. Some common payment gateways include PayPal/Braintree, Stripe, and Square.
A shopping cart is a software that makes it possible to purchase products and services on a retailer's site. It accepts the customer's payment and organizes the distribution of that information to the merchant, payment processor, and other parties. Shopping cart software options include Shopify, 3dcart, WooCommerce, Ecwid, and Magento Open Source.
A processor is a company, such as PayPal, Stripe, Square, Amazon Pay, and Shopify, that handles the transaction for you. Processors may host payment forms on their own secure servers so that you're not storing sensitive cardholder information.
Following the above steps will help you transition your retail shop to e-commerce and potentially increase sales during the coronavirus outbreak. To help set up payment processing for your e-commerce store, contact Sekure today.