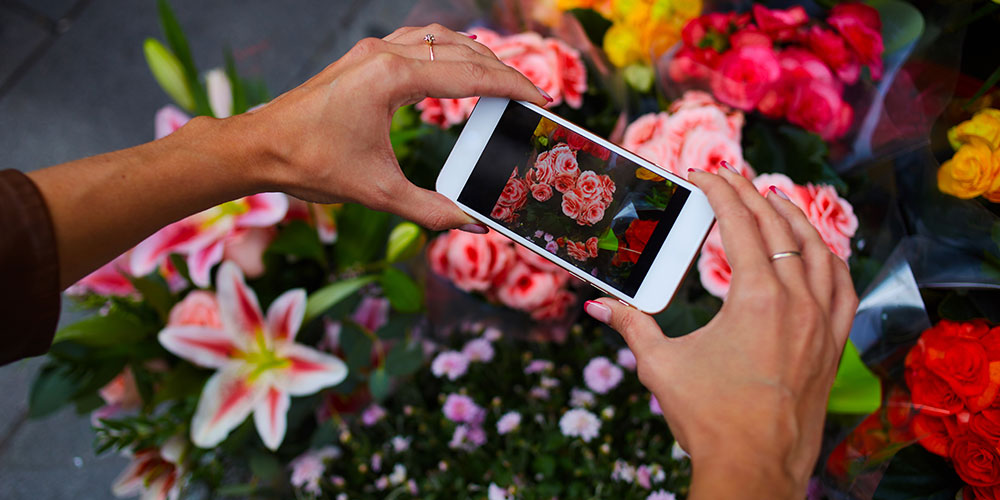 Selling on Instagram just got easier for small businesses and content creators as more lenient eligibility requirements went into effect over the summer.
The social media platform, owned by Facebook, envisions the expansion of its Shopping service to allow a wider number of small businesses and individual creators to sell on Instagram. This might include food bloggers selling their own cookware, musicians selling their merchandise, or any other creator that has at least one eligible product to sell.
New eligibility rules for Instagram Shopping applicants include a requirement that businesses must provide a website where they own and sell at least one eligible product to use shopping tags on Instagram.
Sellers who solely rely on third-party marketplaces such as Etsy, or run sales through an affiliate network such as Amazon Associates are excluded. However, businesses that don't typically sell physical products but do have an online following are able to use Instagram to generate eCommerce revenue.
According to Instagram, the rules also include:
Accounts must have demonstrated trustworthiness through avenues such as "an authentic, established presence" or by "maintaining a sufficient follower base."
Accounts must operate out of a supported market.
Product information must avoid misleading pricing or availability information. In addition, refund and return policies must be stated.
With Instagram's new policy, businesses must tag products on Instagram from a single website that they own and sell from so consumers have a consistent and trusted shopping experience.
When businesses sign up for Instagram Shopping, they will be notified as soon as they are approved and ready to start tagging products. If a business is not approved, the company offers a clear reason so applicants can take the necessary action or appeal.
According to the Instagram Business Help Center, the fee for any product sold using Instagram Checkout is 5% per shipment or a flat fee of $0.40 for shipments of $8.00 or less.
Who's Using Instagram?
If you are new to Instagram and are interested in selling your product, here are some statistics to show you the power of this platform.
The United States has the largest constituency of Instagram users in a single country, with 110 million users. That's followed by Brazil (70 million), India (69 million), Indonesia (59 million), and Russia (40 million).
66% of people say they use Instagram specifically to interact with brands; 53% see they would follow a brand for its content alone
500 million daily Instagram Stories users
34% of Instagram users aged 25-34; 31% are 18-24
51.2% of the global Instagram user base are female, 48.8% male
75% of U.S. 18-24 year olds are Instagram users
35% of U.S. teenagers say Instagram is their favorite social media
Looking for more innovative ways to sell online? Contact us at Sekure so we can help.