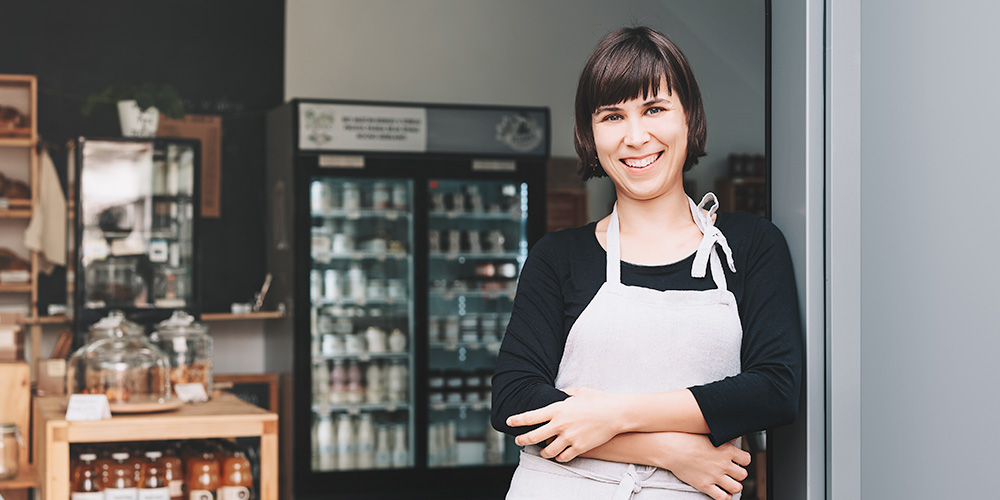 The go-local movement, which was gaining traction even before the pandemic, has built even more momentum over the last year. In fact, many Americans are rebelling against the dominance of online retail behemoths and big-box stores, choosing instead to support the local economy. As a merchant, or even as someone looking to start a new income stream in 2021, this expanding niche is an area worth considering.
the trend is your friend
Consumption patterns have shifted since the start of the pandemic; people are more mindful about what and
how
they're buying. They are seeking local, authentic products to maximize community benefits and support struggling small businesses. Indeed, over half of all consumers are shopping at local stores and favoring locally sourced goods,
according to this Accenture report
, and most continue extending these behaviors post-pandemic.
Popular Local Products
By now you're aware of the benefits of selling local, but what should you carry? Here are some ideas and popular local items:
Skincare products
Ecofriendly home decor products
Kids' knickknacks
Artisanal candles and soap
Foodstuffs
House plants
Greeting cards
Jewelry
Go Hyperlocal
Once you've decided what you want to sell, you need to get the word out and build a loyal, local customer base. One strategy is to use
Nextdoor Business
, a hyperlocal social platform with over
10 million users and 260,000 neighborhoods
. You can use Nextdoor to create a free public business page to promote local deals, share offers, and build your local reputation. It makes a great pairing with local products. Something to think about: over
25% of conversations
on Nextdoor involve recommendations on local businesses. Likewise, creating a business account on Yelp, Facebook, Twitter, and Instagram can help you connect with a local audience. Sharing tips and articles is an excellent way to drive local engagement and get good reviews of your business.
Up Your Marketing Game
If you're going to sell local, you need to market local, both in-person and online. Old-school techniques like handing out business cards and postcards is one way to spread the word. A better approach, however, is to leverage search engine marketing (SEM) and SEO. Ideally, you want to show up on the first results page to maximize visibility and click-through rates. No surprise there. If you're looking for some marketing ideas,
the balance small business
has some great ones, such as focusing on local SEO, using location targeting with Adwords and Facebook, and building landing pages for specific geographic areas.
Partner with a Local Business
A strategic partnership with a local business is another great tactic for increasing your regional footprint by cross-marketing to a new audience and building brand awareness. It could be a business within your industry or one whose values align with your own. If you're in the wedding business, for example, you could partner with a local bakery, photographer, or catering company.
Conclusion
These are just a few strategies to get you started. From here, do some more research to find the approach that best aligns with your business and goals. The pandemic is inching towards its inevitable and long-awaited end, and the go-local movement looks like it's here to stay. Featuring local products benefits not only your business but your community as well. As usual, Sekure is here to help with the payment side of things.
Give us a call today
or chat online with one of our payment professionals and see how we can boost your business.