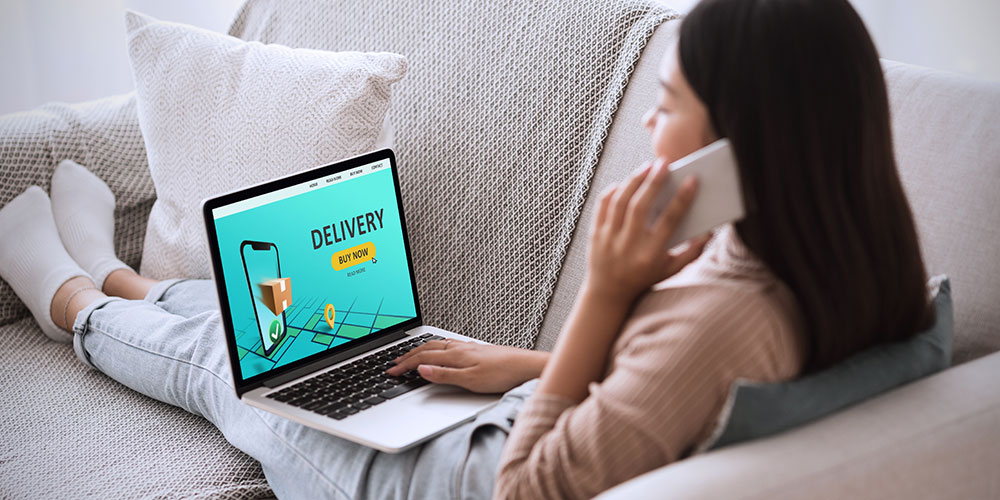 With international travel restrictions in place and sanitation rules affecting how we eat, shop, design our homes and entertain ourselves, the pandemic has surely changed our lives in unimaginable ways. While the growth of e-commerce was well underway before the COVID-19, online sales have tripled between 2019 and 2020, resulting in consumers spending $861.12 billion with US businesses. Yet, by the end of 2020, global e-commerce sales are expected to reach $4.2 trillion, according to a separate report by the e-commerce giant Shopify.
A Holiday Boost for Online Sales
A rise in online shopping over the past six months bodes well for a busy holiday season for small businesses. In fact, a survey by Redpoint Global found that out of 1000 consumers, 62% of respondents planned to do their holiday shopping online. The increase in online spending habits is due to consumers having to forgo travel plans, entertainment, dining out and other expenses due to COVID-19 will likely result in a rise in holiday spending. According to Forbes, online sales for retailers are expected to increase in the health and beauty sector, consumer electronics, fashion and home furnishings.
How To Increase Your E-Commerce Sales
In order for your business to benefit from the growth in online shopping, it's best to go beyond simply creating a website and using Shopify to sell your products. Here are 3 best practices from Floship:
1) Find Your Audience
Some online businesses need to focus on a specific market and then tailor their products to said consumers. Without this clarity, it's difficult to properly market your products and sustain revenue, especially in the long run.
2) Build Relationships With Clients
When ecommerce businesses are launched, business owners tend to focus on reaching as many new customers as possible. However, it's more beneficial to build on the existing client base by developing closer relationships with your customers. In other words, focus on making your current customers happy and they will keep buying from you. Focusing on brand loyalty (instead of chasing new customers) is a better use of your time, energy and resources.
3) Customers First
Focusing on customers instead of solely on revenue should be a priority. When you put consumers' needs first, your revenue will likely follow. One way to show this is by offering products that suit their interests based on their buying behavior. Customers don't enjoy getting spammed with generic offers – everyone craves individuality to a certain extent. Adapt your marketing to suit your customer's individual preferences as this will undoubtedly create more incentive to shop at your store.
Sekure Helps small businesses succeed
As shopping online becomes the norm, your small business will need some tools to operate in a competitive e-commerce market. This is why it's crucial to find the best payment gateway. Contact Sekure to speak with an ETA Certified expert today.