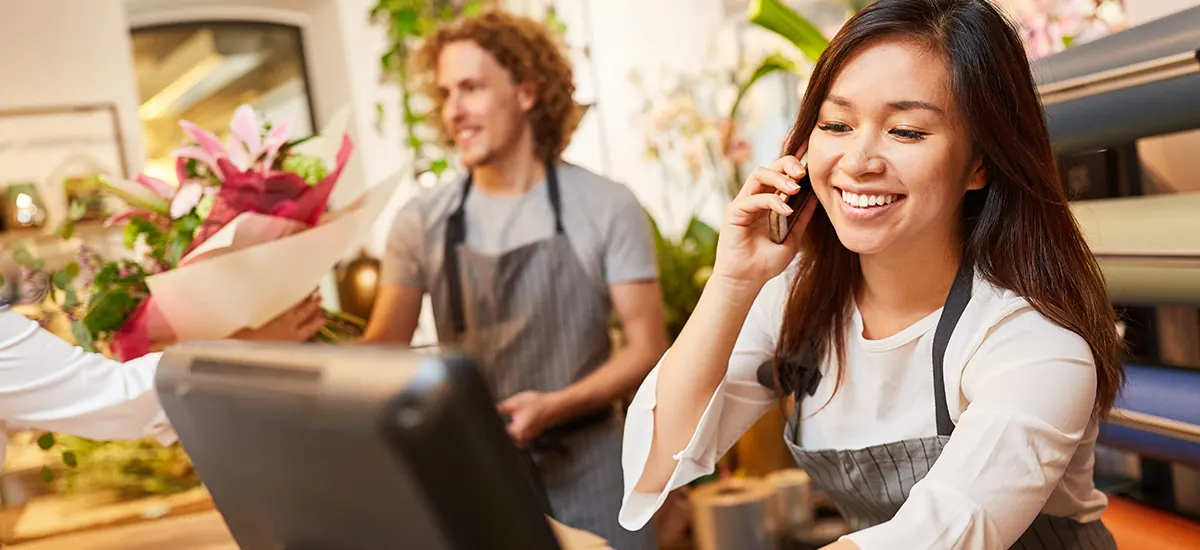 It looks like there's going to be an unwelcome guest at this year's holiday party: supply chain mayhem. The year's busiest shopping season is fast approaching, and COVID-19 related supply chain disruptions are poised to play Grinch. Retailers are struggling to get stock on the shelves, and consumers have been advised to start their Christmas shopping early. Here's a look at the situation (and how merchants can make the most of it).
Demand Is Solid
The demand side of the economics 101 equation is just fine: the U.S. economy is chugging along, employers continue to hire workers (if they can find them), COVID cases are trending in the right direction, and consumers are sitting on piles of cash. And when it comes to the 2021 holiday season, sales projections are looking quite rosy indeed.
Deloitte
expects holiday retail sales to increase 7% to 9% compared to 2020, while expecting e-commerce sales to grow 11% to 15% to reach $218 billion. Furthermore, travel demand continues to lag, which means people have more money to spend on hard goods like electronics.
Supply? Not So Much
The supply side is where things are iffy. Anyone who has attempted to buy a bike or an
appliance
knows what I'm talking about. COVID has hammered global supply chains, especially key links like China and Vietnam. And although manufacturing, beset by shortages in raw materials and semiconductors, has been one part of the problem, the supply chain's weakest connection is logistics.
Loaded cargo ships are drifting off the California coast waiting to be unloaded. The problem: a lack of port workers to unload the cargo and too few truck drivers to get the goods from A to B. Containers that are usually in circulation are stuck on board, which has triggered a scarcity of shipping containers and, consequently, astronomical prices for said receptacles. According to CNBC, containers that once cost $3,200 are now selling for over $20,000.
The consensus among experts is that things will return to normal in Q1/Q2 2022. In the meantime, it's going to be a bumpy ride.
How Can Retailers Prepare?
What's a retailer to do? You could always
charter your own cargo ship
like Walmart, Costco, Home Depot, and Ikea have done. Many companies, including Nordstrom and the Gap, have even resorted to chartering airplanes to bypass the ocean-freight bottlenecks. Alternatively, you could look at some more feasible options to limit the pain. One way retailers are handling the lack of merchandise is to market and sell gift cards. A few ideas:
Set a spend threshold: Use gift cards to incentivize customers to buy more. For example, spend $200 and get a $25 gift card.
Make gift cards visible: The best way to get people to buy gift cards is to ensure customers can't miss them. Put them at the cashier, in window displays, and on social media.
Send marketing emails: Another way to reach customers is via email. Before major holidays, carry out an email marketing blitz that focuses on gift cards. They make an easy gift, especially for last-minute shoppers.
In addition to the supply chain issues, merchants need to remember that people aren't shopping like they used to. As Deloitte noted in a recent press release, "Retailers who remain resilient to shifting consumer behaviors and offer convenient options for online and in-store shopping, as well as order fulfillment, will be poised for growth this holiday season, and into the new year."
The Takeaway
Smaller retailers need to plan strategically for the upcoming peak shopping season and get creative to compete against the retail titans, which enjoy the financial firepower to skirt the logistics roadblocks facing their small-scale competitors. Merchants must also remember that many shoppers are likely to be stressed, and anything they can do to facilitate their shopping experience will be appreciated. If you need help tackling the 2021 holiday season,
get in touch
with a payment professional today. And for more articles like this one, be sure to check out
our blog
regularly.