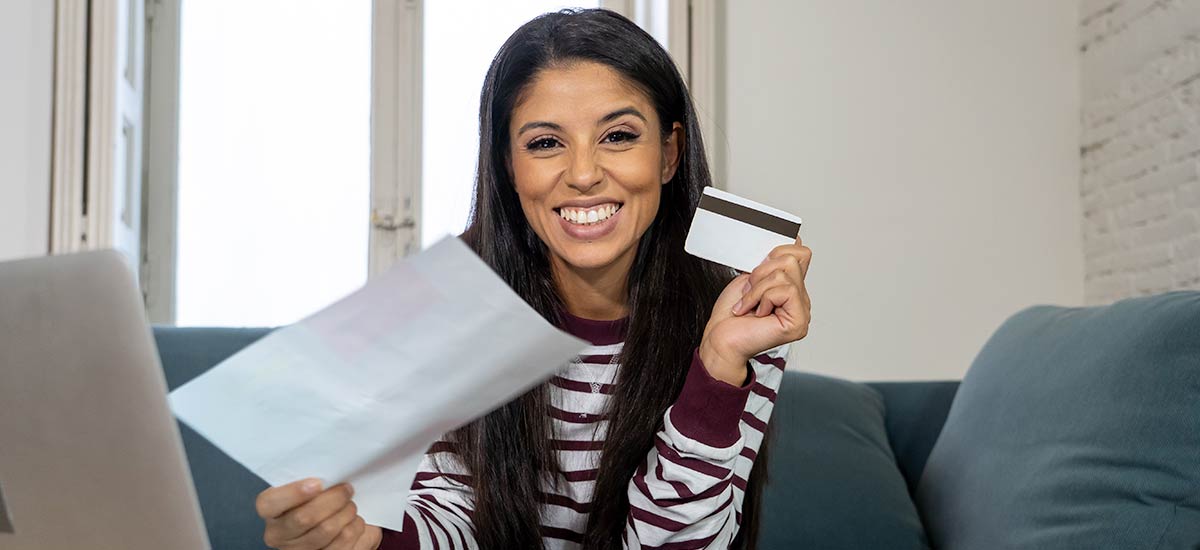 As a business owner, you understand that the ability to access much-needed funds is crucial.
You need cash flow and access to funding for your businesses' day-to-day functioning, whether it's paying bills, taking care of payroll, adding inventory, or purchasing new equipment. What is frustrating for business owners is the fact that they have to wait for the money they have taken in to be released to them. Any disruption or problem with their merchant account can delay funding further with potentially damaging impacts on business operations. For these and so many other reasons, business owners are understandably interested in knowing what types of funding options are available to them and, if issues do arise, what type of support they will receive.
Merchant accounts and fast funding options
It might seem counterintuitive for business owners to need two different types of accounts, but for businesses that accept both cash and credit or debit card payments, it is a reality and one that ensures they are able to receive funding quickly. Traditional bank accounts are used for cash deposits and managing business expenses. Merchant accounts allow businesses to securely accept payments made by credit and debit cards because they act as intermediaries between your business and your customer's card issuer.
Merchant accounts are not bank accounts where you can deposit or withdraw funds because business owners cannot access their merchant accounts directly. They act more like a business relationship between you and Visa/Mastercard acquiring member banks that ensure your business receives credit card transaction funds quickly. At a high level, merchant accounts advance funds to merchants (minus any fees, of course) and then recover those funds from the issuing bank.
For this reason, merchant service providers are able to offer business owners a wider range of funding options and can help to customize solutions that are right for their specific business needs.
What types of funding options are right for my business?

Funding options are industry-dependent and can also vary depending on what is required to keep business operations running as usual. For most businesses, next-day funding is adequate for ensuring they can cover expenses like payroll, inventory, and routine bills. For other industries, the flexibility of same-day funding is standard.
Next-day funding is ideal for retail stores, business services providers, medical clinics, and other business types with stable hours which batch the day's transactions before 10:00 PM Eastern Standard Time. For weekend transactions, funds will be available on Monday.
Same-day funding is best suited for bars, restaurants, convenience stores, and west coast businesses that require cash the same day. All transactions before 10:30 am eastern are included in the same-day deposit. The transactions that take place after that time will be funded to your account the next business day.
Take control of funding for your business
Business owners work hard for the money they earn and waiting for funding can be frustrating and cause delays in important operational tasks. With Sekure as your merchant solutions partner, business owners enjoy fast funding options that keep their businesses running.
With Sekure, the funding process is simple and straightforward – you won't be left wondering when you will receive your money or whether you will be charged hidden fees. Sekure offers same-day and next-day funding with equipment from Payanywhere – at no added charge. Next Day Funding is the default setting for Sekure, but if that isn't suitable for your business needs, enabling Same Day Funding can be done from the Payanywhere app or in PaymentsHub.
Over 30,000 business owners trust Sekure because we match flexible funding options with excellent service and support for business owners. When funding issues arise, Sekure's clients know that their needs will be addressed and given the priority they deserve.
Are you ready to take control of your funding and receive the level of service and support you offer to your own customers? Call Sekure today and let us help you take back control of your business with fast funding, low rates, and the best customer service in the merchant processing industry.