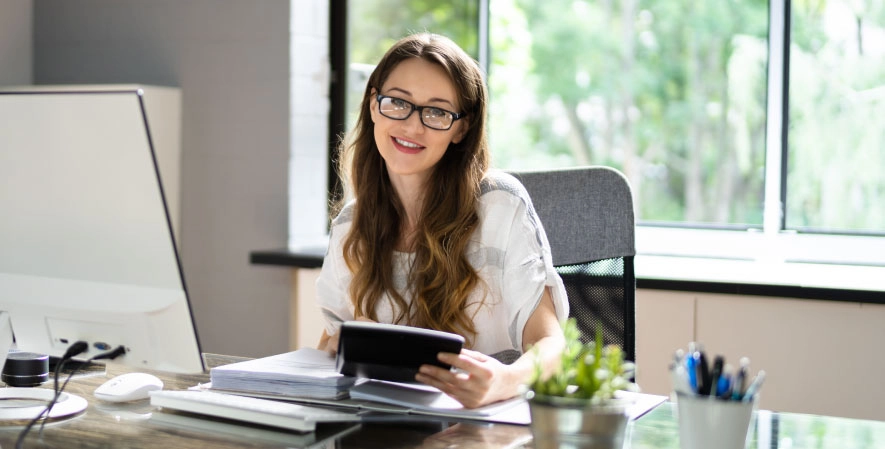 Since there are many online donation tools on the market offering a myriad of features, choosing the best platform to help you with donations can be overwhelming. To help you in narrowing down your search, consider asking yourself some key questions, such as, what are my short and long-term fundraising goals? What is my budget? What features are needed to optimize my nonprofit's reach?
Questions like these are important because your chosen donation tool will likely depend on the type and frequency of donations solicited. For example, a small nonprofit that is just starting up will likely choose a different platform than an established nonprofit that is rolling out campaigns and holding events on an ongoing basis.
To simplify your search, we've created 2 categories of donation tools to help you compare features that are most useful for your nonprofit organization's (NPO) fundraising activities.
Keep in mind that it's a selective list – the donation tools discussed were chosen based on their features and pricing geared towards small nonprofits.
Top donation tools for small fundraisers
If you're a small nonprofit wanting to collect funds for a single event or a one-time cause like contributions intended to cover medical fees, support a cause close to your heart, or aid in efforts combatting a humanitarian crisis, you could opt for crowdfunding using website platforms like GoFundMe Charity or Fundly.
GoFundMe Charity is convenient, easy to set up, and offers well-researched tools and tips from experts in non-profit revenue generation which help you to optimize the success of your campaign. In addition, you're charged very low credit card processing fees (1.9% +0.30¢ per transaction) – nothing else.
Fundly is noteworthy for the slick marketing assets like social media icons which at your disposal and can increase the reach of your campaign. It's also easy to make donations from your home computer, laptop, or smartphone. The extra features and benefits come at a price though. Fundly charges a percentage for every donation (4%) and also per transaction as well (2.9% + 0.30¢).
A Facebook fundraiser could be a cost-effective way to reach more people and save money on processing fees. If your organization already has a Facebook account, you'll have to update the information to reflect your nonprofit status and follow the guidelines on how to create a fundraiser. You can also create push buttons on live videos, posts, and pages that help your audience donate more easily. In addition, donations can be matched by people and pages on Facebook.
Top recurring donation tools
For recurring events or collecting fees on an ongoing basis, there are many options to choose from including GiveHub, PayPal, Donate Kindly, Fundly and Donorbox. What's important about them, with the exception of PayPal, is the tools provided to build relationships with donors.
GiveHub
GiveHub makes it easy for religious organizations, and other nonprofit organizations to harness the power of the Internet of Things (IOT) to increase donations by an average of 30% by providing them with a free donation kiosk. You can customize the look and feel of the kiosk and features to reflect your organization and values.
GiveHub also offers frictionless omnichannel processing that gives your donors the freedom and flexibility to choose the channel that is most convenient for them to give. Take donations online, via text, or even set up a silent auction quickly and easily.
Talk to Sekure today to find out how we work with GiveHub to support your fundraising goals so you can continue the important and worthy work you do in your community.
PayPal Donations
Without a doubt, PayPal Donations is the most well-known donation tool. PayPal is easy to set up and offers plenty of customization opportunities. PayPal is cost-effective, with credit card processing ranges from 2.2% to 2.9% + 0.30¢ per transaction for NPO's registered as a 501(c)(3) nonprofit organization.
The downside is that PayPal doesn't have an integrated donation tool, meaning donors are redirected to PayPal to donate, instead of being able to start and finish their transaction on your nonprofit's website. In terms of convenience and branding, this isn't ideal but can work as a short-term solution or if you run a small nonprofit.
Donate Kindly
Donate Kindly was created for smaller NPOs– those with less than 10,000 donors– and provides a suite of integrated campaign tools that allow smaller organizations to meet their fundraising goals. Donate Kindly democratizes access to powerful automation, analytical, and customization functionalities normally only accessible by large organizations by making it free and scaled appropriately for nonprofits that work on smaller scales.
Donate Kindly does not charge organizations set-up, monthly, or annual fees for use of their platform. The only costs are a 2.9% payment processing fee and a $0.30 fee per donation. The company is transparent in its pricing, going so far as to display the fees on their homepage.
Qgiv
Qgiv is another highly-rated platform for donations. Qgiv is known for its peer-to-peer fundraising tool that puts the 'fun' in fundraising with walkthrough quests, badges, and customizable personal fundraising dashboards where participants can view their progress, share their fundraising stories, and encourage their networks to donate through email and social media channels.
If you are a non-profit that uses email marketing, customer relationship management (CRMs) or QuickBooks, Qgiv may easily integrate with your current system. In addition, donors can feel secure donating since Qgiv meets the highest level of PCI compliance. Qgiv's pricing ranges depending on the package, from $15 to $229/month plus between 3%-4% + 0.30¢ per donation.
Donorbox
Similar to Qgiv, DonorBox is a highly-rated software, designed specifically for nonprofits – from beginners to more established ones. Donorbox's donor management system is easy to set up and has many capabilities. Perhaps what makes it stand out is how easily it integrates with other systems– ranging from administration, website builders to fundraising platforms like Double The Donation and Facebook.
DonorBox also accepts payments from PayPal, Google Pay, ACH transfers, and over 20 currencies. What's also striking about Donorbox is fees are quite low considering all of its features – roughly 2.9% + 0.30¢, depending on your chosen payment processor.
Sekure solutions for your non-profit
NPOs know that fundraising events aren't the only time when people donate, and it's important to facilitate easy ways for people passionate for your cause to donate whenever, wherever, and whenever the mood strikes them. These donations are vital in assuring you can continue on in the important work that you do and ensure that your administrative costs can be met year-round.
At Sekure, we know that, especially in these uncertain times, raising the funds you need to continue your important work supporting those who depend on you. We have the tools, resources, and expertise to help you reach your fundraising goals and–hopefully– achieve some peace of mind.
To learn more about Sekure can help you achieve fundraising goals for your non-profit, contact us today.