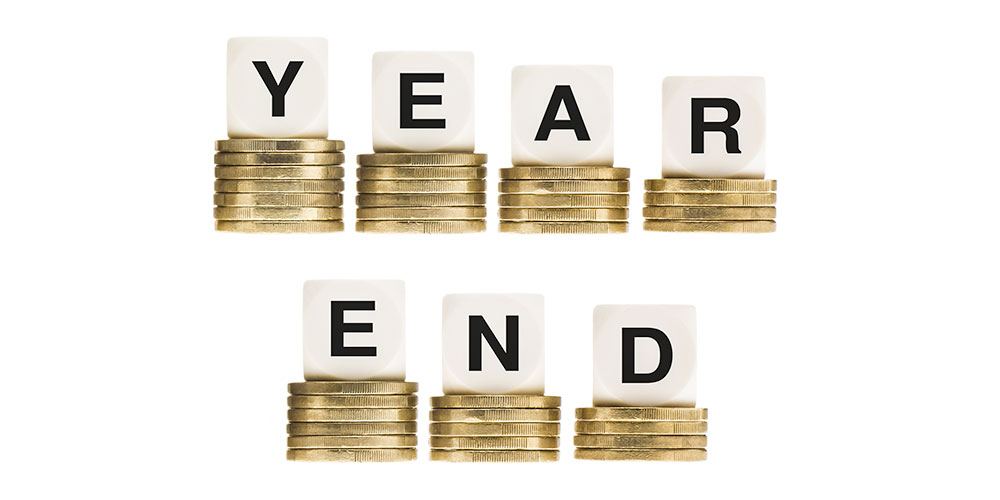 As we approach the end of the year, it's time to think about getting your financial house in order and taking stock of the year that was. And what a year indeed. It's also an excellent time to set some business goals for the next year to set out a roadmap for success. Here are a few ways to get your business house in order and start 2021 on the right foot.
Review your accounting
Now's a good time to review the books and see how your business performed. Examining your numbers is a good way to identify areas for improvement and gain unexpected insights so you can make adjustments for 2021. Use your accounting software or get in touch with your bookkeeper or accountant for a financial report, which normally consists of an income statement, balance sheet, and cash-flow statement. Simply put, you can't make sound business, financial, and tax-planning decisions if you don't know your numbers.
While you're on it, ask your accountant if there are any year-end actions you can take to enhance your tax planning. If you've had a good year and have been eyeing a major capital expenditure on equipment or services, now might be a good time to pull the trigger so you can count the expense against revenue. Your accountant will point you in the right direction.
Likewise, it's been an unconventional year in terms of stimulus spending and tax credits, so professional tax advice is more important than ever.
Look at vendor relationships
The end of the year is a good time to (re)assess your vendors and see where you can make improvements for the upcoming year. Here are a few questions you can ask yourself when reviewing your suppliers:
Were they flexible in terms of process and changes?
Did the vendor exceed your expectations or, conversely, underperform expectations?
Did they keep costs consistent throughout the year?
How was their performance?
Elements to consider include shipping times, service quality, and responsiveness.
Overall, was the relationship beneficial to your business?
It's also worth checking in with your suppliers at the end of the year. It can be a good time to renegotiate contracts, review pricing, and nurture your vendor relationships.
Review goals for 2021
A good way to review goals for the upcoming year is to create an action plan. How will you drive sales, improve competitiveness, and position yourself to capitalize on emerging trends? One strategy is to set some SMART goals, i.e., goals that are Specific, Measurable, Attainable, Relevant, and Time-Bound.
Specific: A common mistake is making goals overly broad and vague. Instead of saying, "I want to increase sales next year," be more specific: "We're going to increase sales by returning customers next year." A specific goal helps you identify the concrete steps necessary to achieve it.
Measurable: Make sure you quantify your goals so you can gauge progress. Keeping with the above-stated goal, a measurable goal could be "We're going to increase returning-customer sales by 10% next year."
Attainable: Your goals need to be achievable and realistic; otherwise, you're setting yourself up for failure. This isn't to say that you shouldn't set lofty goals, they just need to be based on realistic growth and expectations.
Relevant: Your goals need to be pertinent to your overall business objectives. Will you in fact be able to increase revenue by simply increasing sales by returning customers, or do you need to target other facets of your business?
Time-Bound: Goals require a fixed deadline in the future so you can focus and have something to work towards.
If you're looking for a good place to start, Sekure's article on key performance indicators should give you some inspiration for some SMART business goals.
Do a quick audit of your website
If anything, this year has demonstrated the importance of online presence and ecommerce capabilities. Your website is the online window to your business, it needs to be attractive and functional. If you've been spending the year "pivoting" and have consequently been putting off website updates and reviews, now is the time to check things out. Take a day to go through your website. For example, make sure all the links work, that the site displays properly on mobile, and that the overall speed is acceptable. As ecommerce continues to gain ground over brick-and-mortar, website optimization is indispensable.
These are but a few planning steps you can take as the year winds to a close. Another good move: saving on transaction costs. Get in touch with Sekure today and submit your statement for a free, no-obligation statement analysis. We'll help your business save on processing costs.