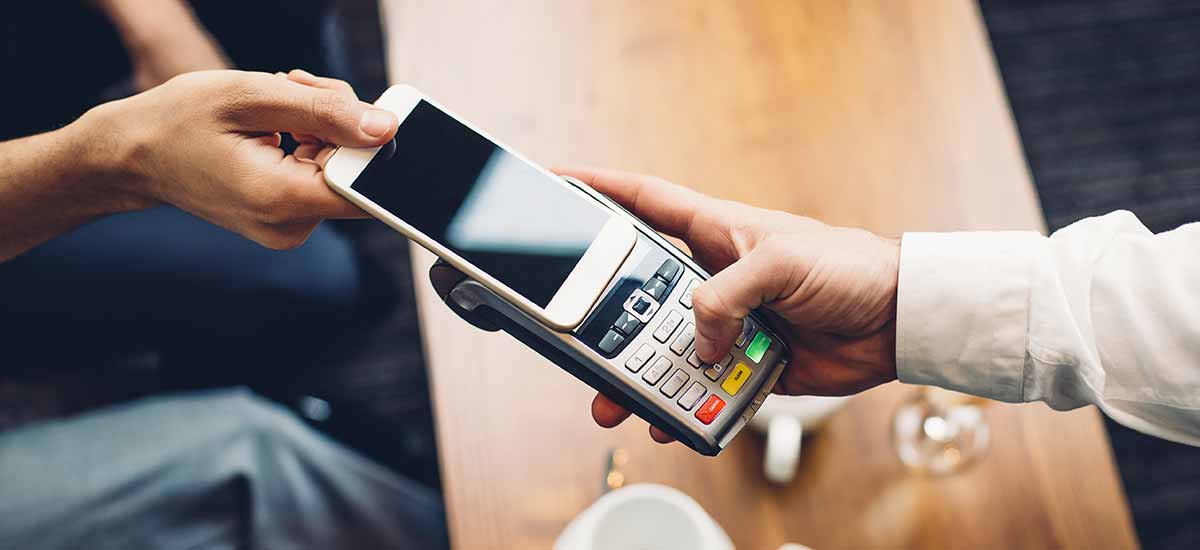 As we settle into 2022, Sekure thought we'd look at the year ahead and highlight four retail trends that are worth following. They involve supply chains, buy now, pay later, brick-and-mortar revival, and some compelling reasons for accepting contactless payment. Let's dive in.
Supply Chain Struggles to Persist
If water cooler conversations were still a thing (they might be again, one day), today's supply chain issues would be a popular topic. Empty store shelves are commonplace, and no one can say for sure when things are going to improve. And as China pursues its zero-COVID policy, ahead of the Beijing Olympics and beyond, there are severe risks that the world's workshop will continue to sputter. Add to that the world's well-documented shipping issues and broken supply chains look poised to continue causing a stir, not to mention headaches, for the rest of the year.
Sekure's two cents
: Review your inventory management and sourcing strategy and look for ways to cushion yourself from supply-chain shocks.
Buy Now, Pay Later Building Momentum
Buy now, pay later (BNPL), which allows consumers to pay for purchases in installments, is becoming more and more popular, especially among millennials and Gen Z. In fact, BNPL transactions are projected to reach almost $1 trillion by 2026, and adoption is expected to stay strong in 2022. If you had any doubts, PayPal saw a
400% increase
in BNPL volumes on Black Friday in 2021. Companies like Affirm, Afterpay, and Klarna continue to enter partnerships with major retailers. They are shifting the payments landscape by stealing market share from traditional credit players like Visa and Mastercard. Affirm, for example, recently
signed a deal
with Amazon to become the eCommerce behemoth's exclusive BNPL provider and allow shoppers to break up purchases over $50. Likewise, in November 2021, arch rival Klarna inked a deal with Stripe to provide its merchants with BNPL options. The space is consolidating, and we'll continue to see new product offerings and deals in 2022. For retailers, incorporating BNPL payment options into physical POS solutions is worth considering this year, especially as inflation skyrockets and goods become more expensive.
Sekure's two cents
: Consider adding a BNPL option to your eCommerce platform and your physical store as well.
Return to Brick-and-Mortar
Despite the massive shift to eCommerce triggered by the pandemic, people still enjoy in-store experiences. Physical retail locations have their benefits. For one, if you see something in a store, it's really there. You can buy the item and take it home no shipping costs or delays. No backorders. No items stuck in shipping containers off the coast of L.A. Moreover, many products (think clothes) are easier to purchase in-store because you can try them on. In 2022, we expect to see shoppers return to physical stores as the pandemic starts to (hopefully) subside. A
recent survey
by The Harris Poll revealed some interesting insights about the post-pandemic shopper:
     

63% of respondents said they were more likely to shop in-person by mid-2022, compared with 37% who said online.

     

At the time of the poll (August 2021), 25% of people responded that they would make big-ticket purchases in-person, while 66% said they would do so by mid-2022.
Nevertheless, your business should have an online presence since many people begin their purchasing journey online. Accordingly, you should be active on at least one social media channel and have a Google
My Business
page. This year will prove that physical stores are more than just glorified warehouses used to store eCommerce inventory.
Sekure's two cents:
Make your store welcoming and easy to navigate to help people feel at ease. And ensure your customers can count on a seamless checkout process.
Contactless Payments Trending Up
The adoption of contactless payments is expected to grow again in 2022, building on the momentum from the past two years. Led by younger generations, "tap and go" and mobile wallet payments will continue to gain popularity. According to
Corporate Insight

,
in 2022, the U.S. will continue to catch up to other countries vis-à-vis contactless payments. The organization also predicts that more and more people will link their credit cards to their digital wallets. Beyond the stated benefits of reaching more customers, merchants that provide contactless payments reap additional rewards, including faster checkouts and improved fraud prevention. And if you count yourself among the
67% of retailers
that don't accept contactless because you think it costs more, that's a total myth. Case in point: Sekure can help you upgrade your equipment at
no additional cost

.
Sekure's two cents:
Upgrade your POS equipment to provide more payment options, and be
EMV compliant
while you're at it.
Conclusion
Merchants need to focus on their business, but they also need to look at the big picture to understand the trends influencing consumer behavior. Whether it's keeping your shelves or online store stocked, offering contactless payment options to younger shoppers, or staying abreast of the latest payment trends, you've got your work cut out for you.