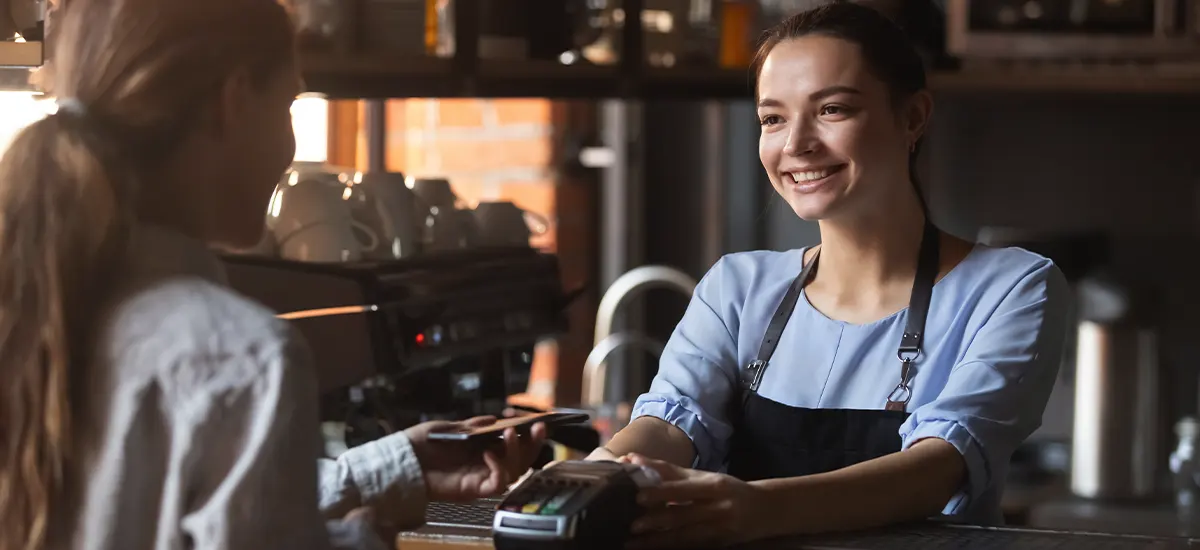 New and seasoned merchants alike have a lot of misconceptions about the payment-processing industry. As a result, choosing the right payment processor can be a confusing and time-consuming process. Sekure is here to set the record straight on a few common myths.
Myth #1: All Payment Processors Charge High Fees
False. Credit card processors have a nasty reputation for tacking additional fees onto statements and expecting merchants to pay them blindly. Although many payment processors charge high fees, not all do. So, it's not surprising that this myth persists.
However, many processing fees are negotiable and vary from processor to processor. A recent Sekure article sets the record straight on credit card pricing models. Merchants need to do their homework and find the best solution for their needs, or have someone negotiate on their behalf. Finally, some providers have their own cost-saving solutions, such as our Edge program, that make it possible to save thousands of dollars.
Myth #2: Next-Day Funding Always Costs Extra
False. Quick funding is crucial, especially for growing businesses that need to pay employees, replenish inventory, buy materials, and pay other operating costs. Payment processing companies are aware of this reality, with many charging additional fees for same-day and even next-day funding.
Some payment processors, including Sekure, don't charge extra for fast funding. In general, if you batch out by 10:30 a.m., you'll receive your funds that afternoon; for next-day funding, businesses that batch out by 10 p.m. will usually have their transaction proceeds deposited the next day.
Myth #3: PCI Compliance Is Complicated
Maybe. PCI compliance can be confusing, expensive, and time-consuming for merchants. Overlook it at your peril, though. Consequences of non-compliance include data breaches, account closures, and fines.
A surprising number of U.S. merchants are non-compliant. According to one study, only 28% of businesses were PCI-compliant in 2020. But Sekure simplifies the process and strives to make PCI compliance our business. The bottom line: PCI compliance can be complicated, but it doesn't have to be. Check out Sekure's PCI Compliance Checklist and Guide to find out how we streamline the process for our merchants.
Myth #4: Payment Processing Equipment Is Expensive
Wrong. Payment processing hardware like terminals, receipt printers, and registers range from $0 to $1,700, and even higher for merchants with multiple locations and many employees. Furthermore, many payment processors, including Clearent merchant services, don't make their equipment lease terms readily available, making it challenging for merchants to make an informed choice.
Sekure provides free mobile smart devices, free virtual terminals, and no setup and maintenance cost. So, no, payment processing equipment isn't expensive.
Myth #5: Good Customer Service Will Cost You
Fabrication. Contrary to popular belief, low rates and high-quality customer service can and do coexist. Naturally, merchants who are just setting up shop or looking at changing payment providers might be suspicious of payment companies that provide rock-bottom fees. (Surely they have a skeleton crew in the customer service department, right?)
Don't be fooled by payment providers who claim to provide excellent customer service without backing it up. Do your homework and ensure the provider has a solid track record of excellent customer service. Inopportune technical difficulties involving POS equipment are deadly for retailers, with every minute of downtime translating into lost revenue.
Conclusion
With many players and extensive infrastructure, the payments industry is a confusing realm full of misconceptions that is difficult to navigate. Get in touch with Sekure today, and one of our payment professionals will scour our extensive network of payment partners to get you the best deal and stop you from overpaying.