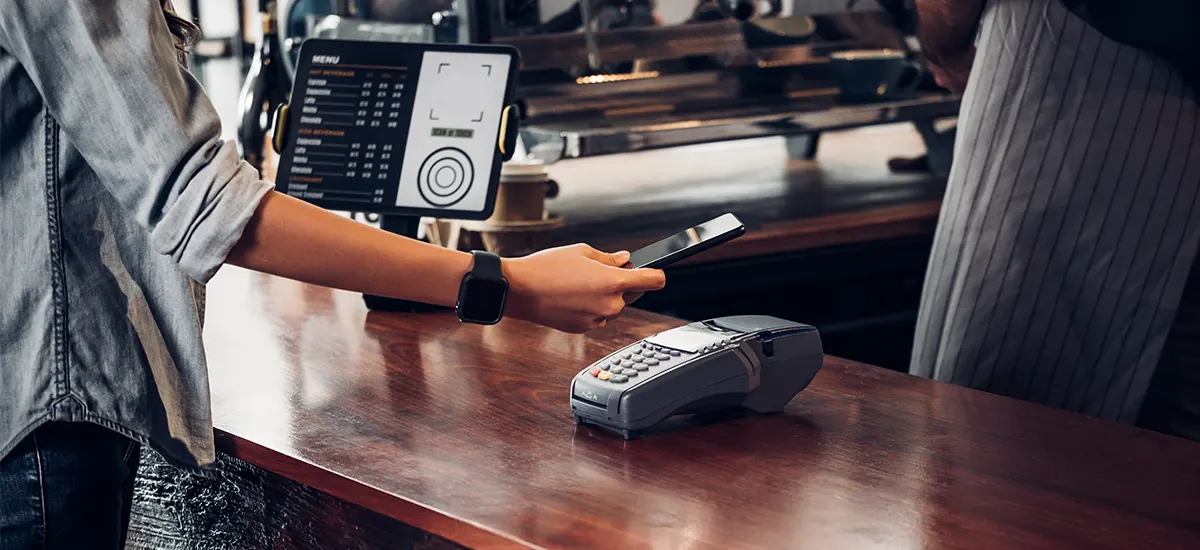 For tens of thousands of years, humans' payment systems remained static, namely in the form of bartering. The last 5,000 years saw the advent of coins, paper money, checks, and credit cards. Today, the pace of change is eye-watering, with cryptocurrency and decentralized finance knocking at the door and heralding a transformational change in the industry and, indeed, the world. In this quick read, we take a look back at payment systems from the middle of the 20th century to today and beyond. Here are some milestones to see how far we've come.
1950: The Diners Club Card
The Diners Club was co-founded in New York City in the late 1940s by Frank McNamara and his attorney Ralph Scheider. As the story goes, Mr. McNamara was dining out and forgot his wallet. Grossly embarrassed, he resolved never to let it happen again. So he and his partner created the Diners Club Card, a cardboard charge card that allowed users to pay for restaurant bills. According to financial economist
Lewis Mandell
, these cards "ushered in the era of the credit card."
1958: First "Traditional Credit Card"
While credit and charge cards (i.e., the Diners Club Card, whereby the balance must be paid off at the end of each month or payment cycle) were circulating before 1958, it was only with the arrival of Bank of America's BankAmericard that they took off. To that point, the whole undertaking had been stifled by the inability to stimulate wide adoption. According to the
Washington Post
,
by the mid-1950s, there had been roughly a dozen attempts to create an all-purpose credit card. How did
Bank of America
succeed? They "dropped" 60,000 credit cards on the residents of Fresno, California, and managed to reach a critical mass to prove the concept.
1966: First Debit Card
In 1966, the Bank of Delaware launched a pilot project to liberate consumers from brandishing cash and cheques. The effort was way ahead of its time, however, as the technology to connect merchants to out-of-state banks didn't exist. It wasn't until the early 1990s that debit cards finally gained broad acceptance.
1969: Magnetic Stripe Applied to Credit Cards
In the early 1960s, IBM employee Forrest Parry had the bright idea to attach a magnetic stripe to a card. The initial application involved CIA identification cards, but IBM eventually saw additional opportunities. IBM played a key role with industry stakeholders to ensure universal compatibility, setting the U.S. standard in 1969. And IBM
did all right in the process
: for every $1 it spent developing the mag stripe, it earned $1,500 in computer sales. Not a bad return on investment.
1994: First Online Purchase with a Credit Card
The first
bona fide online purchase
took place in August 1994 by a certain Dan Kohn. He sold a copy of a Sting album to a friend for $12.43 plus shipping. The friend completed payment using his encrypted credit card number, and so was born e-commerce. We've come a long way since then:
according to Forbes
, global e-commerce sales are expected to reach $4.2 trillion this year.
2008: First Contactless Cards Appear
Although contactless cards were first used in the U.S. in 2004, we had to wait until 2008 for the big issuers to roll out EMV-enabled plastic. This was the year Visa, American Express, and Mastercard all began offering contactless cards to customers.
2014: Apple Pay
The introduction of Apple Pay was a groundbreaking moment in the mobile payments space, particularly with regard to user experience. Apple Pay, and other similar services like Google Pay and Samsung Pay, allows users to upload their credit cards and debit cards to digital wallets and then execute payments with portable devices like watches and telephones. In addition to being user-friendly, Apple Pay uses anonymized tokens, making this method far more secure than your traditional magnetic stripe (sorry, Mr. Parry).
2021 and Beyond: Crypto?
Will we see mass adoption of cryptocurrencies like Bitcoin and Ethereum and their underlying blockchain technology? Ask one expert, and they'll say yes; ask another, they'll say no. Only time will tell. In the 1980s, many "experts" questioned the widespread adoption of debit cards, and the same was true with the internet in the early 1990s. And we all know how that turned out.