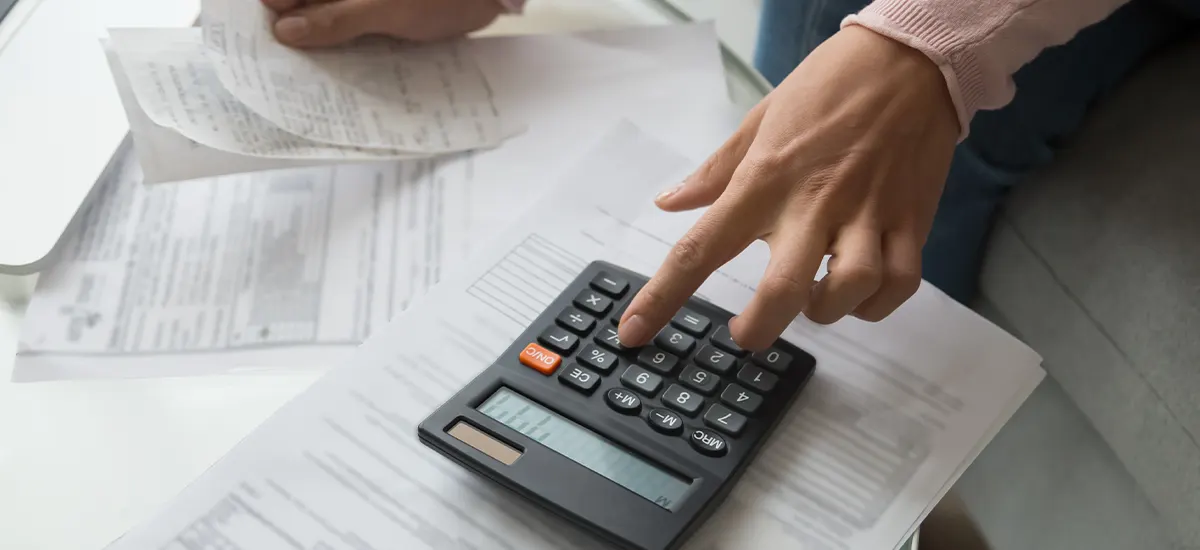 This year has been punctuated by a supply-chain squeeze, lumber and labor shortages, soaring bitcoin prices, intense inflation, and a torrid residential real estate market. As 2021 fades into the rearview and 2022 comes into focus, what can we expect business-wise in the new year? Here's Sekure's take on the trends that will shape business in 2022.
Supply Chains
If "pivot" was the pandemic's first business buzzword, it's now been dethroned by supply-chain followed by any combination of pessimistic words: chaos, bottleneck, crisis, shortage, nightmare, disruption, woes, take your pick. Many companies appear to be navigating the situation deftly, however, with several taking matters into their own hands by chartering entire cargo ships and even cargo jets. Smaller players that lack such resources to make such bold steps, however, are at the mercy of the market and must survive as best they can.
So, what's the prognosis for 2022?
Not good, according to The Wall Street Journal, which recently conducted a survey of economists to collect their two cents on the issue. Unfortunately, 45% of respondents said the bottlenecks wouldn't be resolved until the second half of 2022. Amazingly, supply chain problems seem to have usurped COVID-19 as economists' primary concern for the economy.
Inflation
The inflation question is directly related to the supply chain [insert bleak word here]. Americans are sitting on piles of money and are competing for a limited supply of goods. Indeed, we are all getting a lesson on economics 101 and the rules of supply and demand. Furthermore, travel, which would usually soak up a significant portion of consumers' idle discretionary spending, has been slow to rebound, as travelers are forced to navigate international travel rules that are often confusing and shifting.
If supply chains remain clogged and spending unbalanced, inflation is likely to stick around. Accordingly, look for the Federal Reserve to raise interest rates sometime next year to curtail inflation, a move that could itself slow the economy.
Treasury Secretary Janet Yellen recently noted that she expects inflation to run hot until mid-2022 and eventually cool as supply bottlenecks and employment conditions improve.
The Labor Market
You may have heard the terms "The Great Quit" or "The Great Resignation" tossed around lately. It appears that people whose jobs were affected by the pandemic are either not returning to work or deciding to quit. Suffice to say these are trying times for human resources managers.
Deloitte and Fortune recently surveyed 117 leading CEOs for their take on the labor market and prevailing business climate over the next 12 months, and the findings were eye-catching. Here are some highlights:
When asked what external issues were most likely to disrupt their business strategy in the next 12 months, 73% said labor/skills shortage.
In terms of attracting talent, 80% of respondents said increasing flexibility was the best way to find top employees.
The biggest challenge to achieving talent and workforce goals? 57% of CEOs said attracting and recruiting talent.
Some positive news: 67% of CEOs expect strong or very strong growth for their organization over the next 12 months.
Indeed, the next year will see America's business fight for talent and navigate shifting employee expectations and evolving workplace setups. Workers will return to offices, but what will work arrangements look like? Will the hybrid model persist? The answers to these and many others will undoubtedly be answered in the coming year.
Crypto, Anyone?
Mainstream momentum continues to build for the likes of bitcoin and other cryptocurrencies. Even institutional investors and pension funds are feeling the crypto FOMO and hopping on the bandwagon. Look for this trend to continue into 2022, especially since we have a parade of investment providers waiting to issue crypto-based investment products. Likewise, crypto as a viable payment alternative to traditional methods is also gaining traction.
Case in point: BitPay, the world's largest provider of blockchain payment services, recently partnered with Wix to process cryptocurrency as a payment option. Under the partnership, Wix's eCommerce platform will provide seamless integration with BitPay and accept cryptocurrencies whose current value exceeds $1.4 trillion. Everything points to similar collaborations in 2022 and greater uptake of crypto as an everyday payment option.
What Merchants Can Expect
With the ongoing worker shortages, business owners in the hospitality industry in particular can expect more human-resources pain in 2022. According to The Atlantic, one in 14 hospitality workers quit their jobs in August alone. If you're in the service sector, you may have to sweeten the pot with carrots like benefits, higher pay, and flexible work schedules to recruit and retain workers.
Retailers should also anticipate greater uptake of buy now, pay later (BNPL) solutions, as consumers embrace this ever-growing trend. The next year will see increased competition and consolidation in the space. For example, Mastercard is partnering with a host of banks and lenders to launch its own BNPL service in 2022.
Merchants should think twice before taking a pass on BNPL, they could be missing out on new customers, better brand awareness, and more sales.
Conclusion
The year 2022 will be many things, and boring is certainly not one of them. A tight labor market, high inflation, and emerging payment trends will be key factors to watch, all paired with the usual unknown unknowns that lie in waiting. All things considered, though, it looks like we can expect things to return to "normal" in the second half of 2022.
In the meantime, be sure to check out Sekure's blog for the latest news in the payments industry.