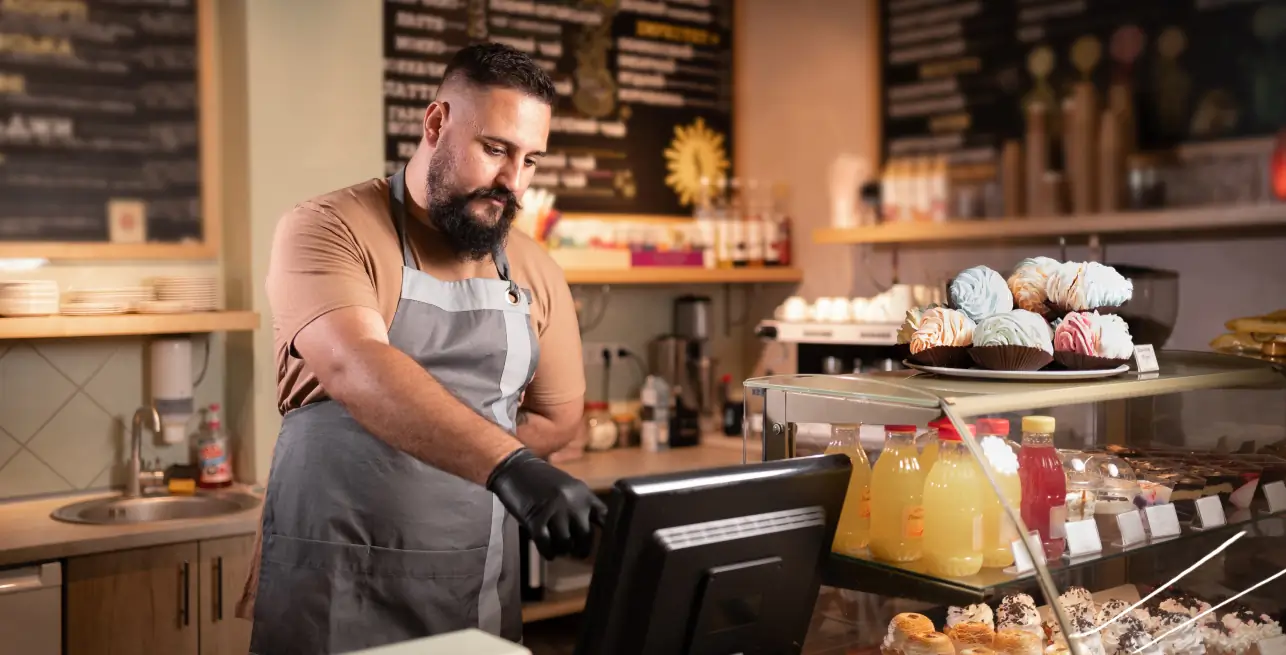 You've finally decided to get a point of sale, or switch your existing platform. Now what?
While there are many options out there, choosing your POS is not a decision to be taken lightly. Your point of sale is your sidekick as a business owner, but it's also at the core of how you run your operations. If you choose wisely, it can make your life much easier, if you choose wrong, however, it can be detrimental to your business and how your customers perceive you.
Whether you're running a small coffee shop, a bustling retail store, restaurant, or professional service, the choice of your POS system can significantly impact your operations and customer experience.
In this blog we'll explore the key factors to consider when choosing the best POS system for your business. Plus, we'll go over unique business considerations, the benefits of working with a partner like Sekure Payment Exerts, how to review different options, and why reading POS reviews is essential.
What is a POS?
Whether you're a new business or a seasoned veteran, it's important to know exactly what a POS is and does.
A point of sale is a combination of software and hardware that acts as a central hub that helps manage different business operations. This includes, but isn't limited to, inventory management, payment transactions and history, customer profiles, accounting, reporting and more. Essentially it's at the center of everything you do.
A POS system ultimately helps businesses process transactions. It can either be a physical terminal, an online platform or both.
How to choose a POS
No two businesses are identical, and what works for one may not work for another. Here are some factors to consider:
Business type: Different industries have distinct requirements. Retail stores need inventory management, while restaurants need robust table and order management features.
Scalability: Consider the potential growth of your business. Will the POS system accommodate your future expansion?
Budget: Do you have a budget in mind? Factor in fees such as hardware, software, and ongoing fees. Remember that a well-chosen POS can be a long-term investment.
Integration options: Check whether the POS system can seamlessly integrate with other tools you use, such as accounting software, eCommerce platforms, and marketing solutions.
Ease of use: A POS is something you and your staff will use every day. Ensure that your staff can quickly learn and use the system without significant training.
Customer support: Quality customer support is essential. Technical issues can always happen, and you need a responsive team to help you at a moment's notice.
Features to consider
Besides usability and support, features are also key!
Features: Ensure the system offers the specific features your business needs, such as inventory management, reporting, and employee management.
Hardware compatibility: Check if the POS system is compatible with the hardware you already have or plan to purchase.
Payment processing: Evaluate the system's ability to process various payment methods, including credit cards, digital wallets, and gift cards.
Data security: Security is paramount, so verify that the POS system complies with industry standards and protects customer data.
Work with a partner
While you can always research and ask for recommendations, the amount of options in the market can be overwhelming, and not all POS systems work for every business type. What could have worked really well for the shop next door, might not work for you. Or what might have the best reviews online, might not have key features that you need to get your business going.
That's why working with a partner like Sekure has so many benefits. The biggest one? Sekure helps make sure you're choosing the right POS for you and your unique business. Through our wide range of partnerships and our expert advisors, we make sure you know all your options.
Here are some of the benefits of working with a partner like Sekure:
Expert guidance: Our team can provide expert guidance tailored to your business needs. They understand the POS market and can recommend systems that align with your requirements.
Simplified selection: Instead of sifting through numerous options on your own, Sekure can streamline the selection process, making it more efficient.
Negotiating power: Our team of Payment Experts can often secure better pricing and terms from POS providers and your payment processing, potentially saving you money.
Comprehensive support: Beyond helping you choose a POS system, Sekure provides ongoing support, making sure you're happy with your new platform.
Review different options
Reading reviews online is another great way to scope out your future POS system. POS reviews can provide valuable insights into the real-world experiences of business owners who have used specific systems. Several review sites are excellent resources for this purpose:
Better Business Bureau (BBB): BBB helps consumers find businesses they can trust, with detailed reviews from different buyers.
G2: G2 Crowd is a popular platform for software reviews and ratings. It offers detailed reviews and user feedback, making it a great place to start your research.
Capterra: Capterra is a leading software review site with a vast database of POS system reviews. You can filter reviews based on industry and business size.
Trustpilot: Trustpilot is known for customer reviews, and you can find reviews for various POS providers here.
Google reviews: Just a simple search away, you can easily get reviews through Google by typing out the name of different POS systems.
Our industry experts at Sekure can also walk you through the latest on the advantages and disadvantages of different POS systems.
Switching POS providers
If you already have a POS system, you might be thinking about the cost of switching, or you might be concerned over the downtime while you're in between systems. While all of these concerns are fair, at the end of the day, you shouldn't stay with a POS that isn't working for you out of fear of the unknown. While there's always a learning curve to new systems, this will be minimal compared with the benefits of finding a POS that has all the features you need.
If you're concerned over switching fees, Sekure has your back. Our Payment Experts will assess your current situation and provide a quote for your new POS system. Once you decide to switch, Sekure helps you with your switching fees, which may include contract buyouts, equipment replacement, and more. Switching POS providers can be a significant decision, but with the help of Sekure, it can be a hassle-free experience.
POS considerations by industry
Different industries have specific requirements when it comes to POS systems. Here's a breakdown of some key considerations by industry:
Retail
Inventory management: Retailers need robust inventory tracking and management features to monitor stock levels and reorder products efficiently.
Loyalty programs: Implementing loyalty programs and promotions is crucial for customer retention.
For more information, check out our blog on our top 10 essential features for a retail POS.
Restaurants and hospitality
Table and order management: Restaurants require features for managing reservations, seating, and tracking orders in real-time.
Kitchen integration: The ability to send orders directly to the kitchen can improve efficiency and accuracy.
PMS integration: For hotels and resorts, integration with Property Management Systems (PMS) is essential for smooth operations.
Room charges: The POS should handle room charges, spa services, and other amenities seamlessly.
For more information, check out our comprehensive checklist for choosing the best restaurant POS systems.
Professional services
Appointment scheduling: POS systems can integrate with scheduling tools, enabling businesses to efficiently book appointments and manage their calendars.
Payment processing: Streamlined payment processing solutions for professional services allows for convenient and secure transactions, reducing the risk of errors and ensuring timely payments from clients.
Inventory management: For service-based businesses selling products (e.g., salons or spas), POS systems help track and manage inventory, ensuring products are always available when needed.
Client database: Maintain a comprehensive client database to keep track of customer information, preferences, and purchase history for personalized service.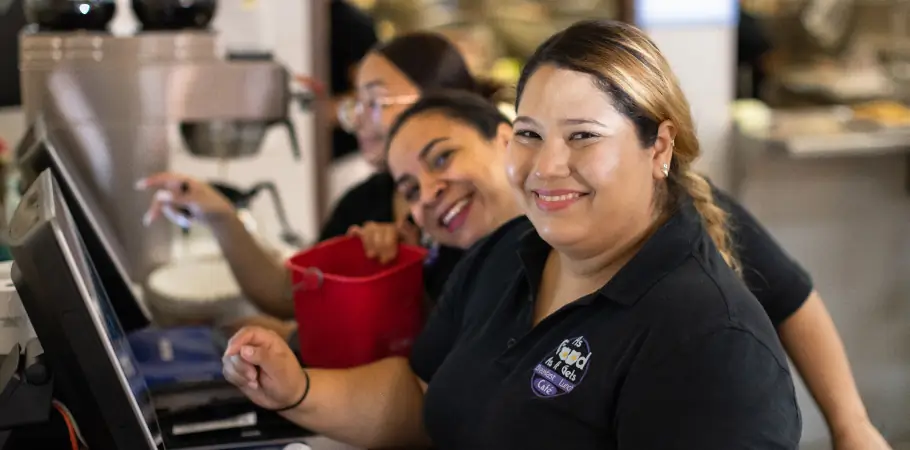 Choosing the right POS system with Sekure
When it comes to selecting the ideal POS system for your business, Sekure offers an extensive range of solutions to meet your specific needs. At Sekure, we work with thousands of merchants every day to find the best solutions for them. With Sekure's expertise, you can easily navigate a complex landscape, without the hassle of doing it all by yourself. Plus our numerous partnerships mean that we can offer preferential rates to our customers.
With Sekure, you're not just choosing a POS system; you're choosing a partner dedicated to helping you find the right solution tailored to your unique requirements.
Start your journey today. Talk to our Payment Experts to find out how to get started.