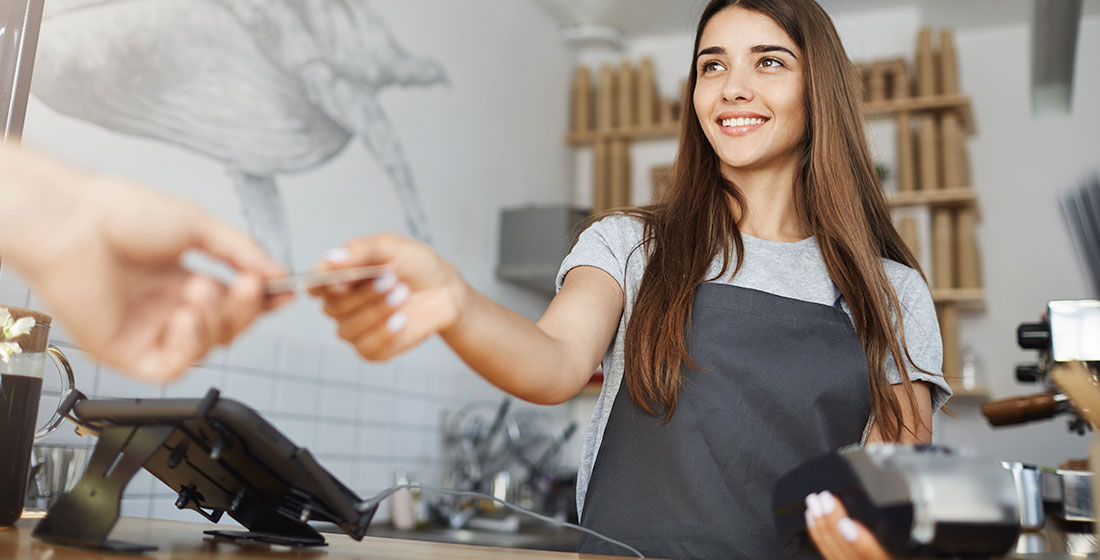 If you're a business owner, you know that payment processing is crucial to keeping your business running. You need a POS system that is efficient, reliable, and cost-effective. That's why it's time to ditch that outdated Ingenico and switch to Payanywhere's integrated business command center.
Payanywhere's Smart Terminal is a 3-in-1 mobile credit card reader that allows you to manage your inventory, accept online payments, order hardware and supplies, and manage your employees, all without leasing, rental costs, or shipping fees. With features such as PCI, EMV, Apple Pay, Tap and Pay, Magstripe, and PIN debit, this system is designed to power your business with every transaction.
But that's not all. Payanywhere's Smart Terminal also allows you to scan barcodes and track your stock, manage employee hours and schedules, and easily integrate with Quickbooks. With this system, you'll have access to all the transaction data you need to make smarter decisions that save you time and money every single day.
So, how does Ingenico compare? When it comes to accepting payments, Ingenico Move/5000 and Payanywhere Smart Terminal are similar in that they both accept payments by magstripe and EMV chip card, as well as complete NFC contactless and RFID transactions. However, Payanywhere's Smart Terminal has a larger display size and the ability to track and unify online and offline customer experiences, send invoices, and set up recurring payments. Plus, with 24/7 customer service and technical support, updating and customizing settings is quick and easy.
But what really sets Payanywhere apart is its commitment to its customers. When you work with Sekure Payment Experts, you get a personal, ETA-certified Payment Expert who is just a live chat, phone call, or email away. They will always be there for you and have your best interests in mind. This level of personalized support is why Payanywhere has the best reviews in the merchant processing industry and why customer referrals account for over 30% of Sekure's business.
With Payanywhere, you'll also receive a host of free tools and services to help your business succeed. These include free mobile, contactless Smart equipment, free and painless PCI compliance with breach forgiveness up to $100k, free same-day or next-day funding, and a free virtual terminal for phone orders and email invoicing. And if you need more than that, Payanywhere also offers the lowest rates, with the option to save up to 100% of your processing costs.
So, if you're tired of dealing with outdated, unreliable POS systems and leasing fees, it's time to make the switch to Payanywhere's integrated business command center. With its lightning-fast processing speed, seamless ecommerce and Quickbooks integrations, and unparalleled customer support, Payanywhere is the solution your business needs to thrive. Call (833) 704-2597 today to get started.