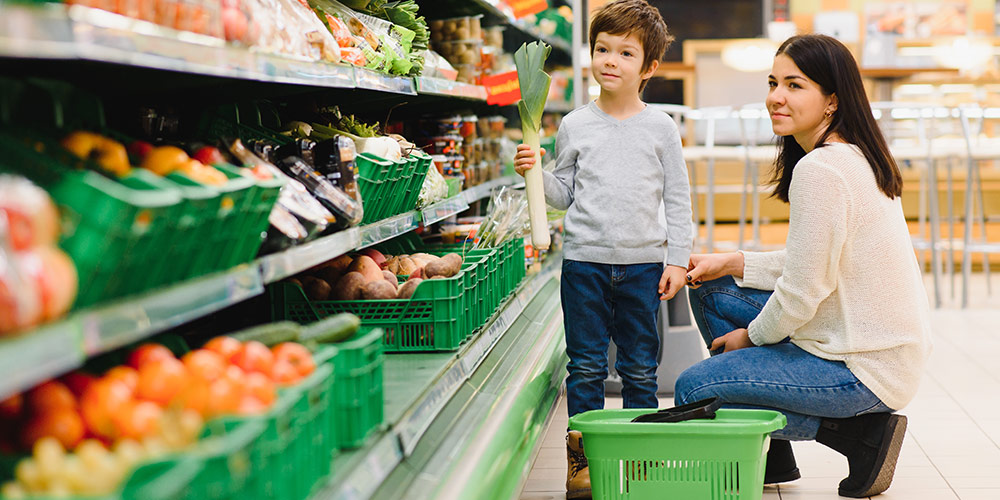 The Supplemental Nutrition Assistance Program (SNAP) supplies a vital safety net to millions of American families struggling to make ends meet. This federal program bolsters the grocery budgets of low-income individuals and families and allows them to purchase nutrient-rich foods like dairy products, fresh fruits and vegetables, and other nutritious food items that come at a higher price point than the less expensive items with no nutritional benefits.
What is Electronic Benefits Transfer (EBT)?
Approximately 40 million Americans– roughly 20 million households– are able to make healthier food choices for their families through SNAP. Electronic Benefits Transfer (EBT) is the electronic system that enables program participants to pay for their nutritious foodstuffs using their SNAP benefits at authorized retail locations in all 50 states, the District of Columbia, Puerto Rico, the U.S. Virgin Islands, and Guam.
Merchants who accept EBT payments increase their customer base and, because EBT payments are not subject to interchange fees, enjoy higher profit margins, as well. EBT and SNAP benefits are not subject to interchange fees, so merchants enjoy lower rates on these purchases.
What is Pandemic EBT (P-EBT)?
The Pandemic Electronic Benefits Transfer (P-EBT) is one facet of the federal government's Covid-19 pandemic response plan. Established by the Families First Coronavirus Response Act (FFCRA),
How to Apply to Accept EBT Cards
The SNAP program is administered by the U.S. Department of Agriculture's Food and Nutrition Service (FNS). Merchants must obtain a permit to accept SNAP payments. These permits are available to any qualified business that meets the criteria and submits an application and documentation. For a business to qualify for a SNAP permit, it must meet at least one of the following criteria:
A business sells staple foods in the following four categories: dairy, bread, grains, and cereals; fruits and vegetables; and meat, fish, and poultry. At least two of these categories must include perishable foods; or
One or more staple foods account for over 50 percent of your gross retail sales.
When a business completes the registration process and is approved for a SNAP permit, it will be issued a seven-digit FNS Account Number that identifies the business as an FNS-approved store. There are also special rules that apply to SNAP payments that business owners should be familiar with, including:
EBT payments are for SNAP-approved food items only
No cashback
No cash refunds
A customer must present an EBT card and enter their PIN at the time of payment
Most grocery stores and restaurants must purchase their own processing equipment or obtain it from their merchant account provider. However, some entities, such as farmers' markets, treatment services, and non-profit food buying cooperatives, are eligible for free processing equipment that's provided through the FNS.
Payment Processing Hardware for EBT Payments
Once merchants have a permit approved for EBT payments, they need to acquire and set up the appropriate processing hardware. Most popular terminals are compatible with EBT payments, but it's important to be aware of specific requirements.
PIN Pad: A payment terminal must accept PIN debit transactions and feature a dedicated PIN pad for customers to input their PINs. The PIN pad can be either a stand-alone unit or integrated directly into the terminal.
Programming: A payment terminal and PIN pad must be programmed with a merchant account provider's encryption keys. If the equipment was purchased directly from an account provider, this should be all set ahead of time. Merchants who are changing providers or adding EBT capability to pre-existing equipment will need to have their terminal re-programmed before accepting payments.
What are Processing Fees for EBT Payments?
Since the EBT program is government-sponsored, the costs for processing EBT transactions are much lower than they are for traditional debit or credit card transactions. While there are no interchange or PIN debit fees for EBT transactions, keep in mind that a merchant account provider has the right to charge a reasonable fee for processing such transactions.
EBT for merchants is a fairly straightforward process. The choice to accept EBT card payments can increase a merchant's customer base, improve cash flow, and help people in need. If you'd like to find out how to get started, our payment professionals are standing by to walk you through the process. Give us a call today.