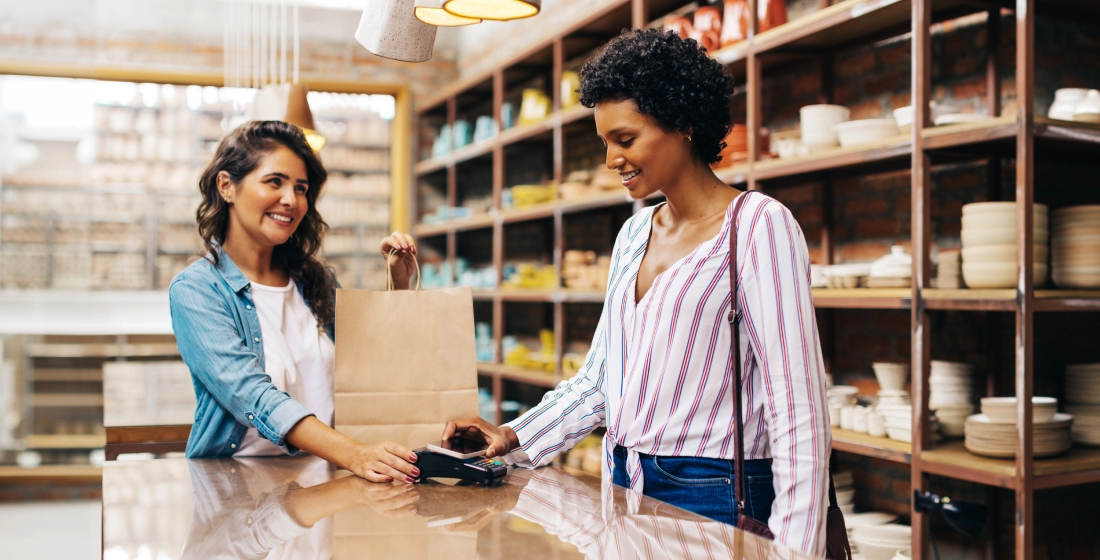 What's a payment processor?
A payment processor is a third-party firm that helps businesses process credit card transactions. It transfers credit and debit card data between merchant terminals and the card networks, such as Visa, Mastercard, American Express, and Discover, that process transactions initiated by customers' taps, swipes, or keyed-in information.
A business payment processor is essential if your company plans to take credit or debit card payments. Some payment processing firms provide a unified solution for processing payments and managing point-of-sale (POS) systems. Others specialize purely in financial transactions. The choice that's suitable for your company will mostly be determined by its sales volume and preferred method of receiving payments.
Merchant services: Payment solutions for your business
A payment processor is the unseen worker behind every card transaction, transferring funds from the customer's card or bank account to the merchant's account. Here's how it works in practice:
The consumer hands over their credit card or other payment details to the merchant. They may do this at a terminal at a shop, on a special website, or in some other way. This information is transferred to a payment gateway. Payment gateways are online portals for processing financial transactions; they're often included in payment processing service packages.
A payment processor receives the data from the payment gateway and then submits it to a card network like Mastercard or Visa for authorization.
If the payment is authorized, the card network will notify the payment processor.
The sale is then finalized by the merchant.
After the sale is finalized, the payment processor notifies the issuing bank to transfer monies to the acquiring bank for the merchant.
The money from the sale is made available to the merchant. Depending on the method of transfer and the recipient's bank, this may take place either instantly or within a few business days.
The importance of choosing the right payment processor for your business
It's essential for a company to choose a reliable payment processor. A payment processor has the potential to greatly impact the efficacy and success of sales transactions generally. Your company and your customers can mutually reap the rewards of a trustworthy payment processor that makes the payment process safe, simple, and hassle-free.
Above all other considerations, it's crucial that all transactions are secure. The best payment processing solutions use advanced encryption and fraud detection methods to protect sensitive customer information and prevent data breaches. This is necessary for building good relationships with customers and ensuring repeat business.
Secondly, the speed and dependability of the payment processor have a direct bearing on the level of satisfaction felt by customers. Customers are more likely to return and offer positive feedback following a transaction that's quick and error-free. However, if your processor is sluggish or unreliable, your customers can become irritated, abandon their shopping cart, and/or leave your premises, costing you money.
Thirdly, a reliable payment gateway needs to support many methods of payment to accommodate a wide range of consumer preferences. When a company accepts many methods of payment, it can attract a wider variety of customers and gain access to previously inaccessible markets, including foreign markets.
With an effective payment processor, tasks like reconciliation are automated, which simplifies accounting. As a result, companies can devote more energy and resources to developing their core competencies and expanding their markets.
A processor's fees and pricing structure also have an effect on a business's bottom line. Choosing a processor with fair rates and transparent pricing can help a business save money and keep more of what it earns.
Additionally, the capacity to integrate with pre-existing business structures like eCommerce platforms and POS systems guarantees a continuous flow of business and eliminates service interruptions.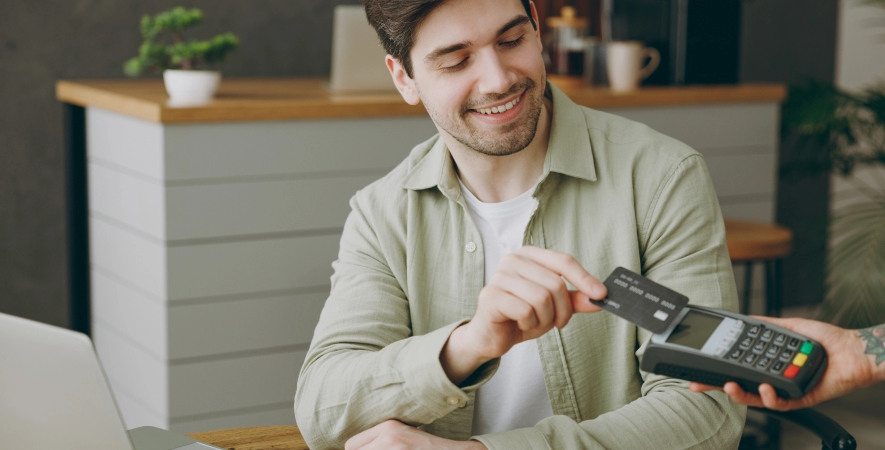 Factors to consider when choosing a payment processor
When choosing a payment processor for your company, there are several factors you should take into account, namely:
A payment processor should help you save on rates. Choosing a payment processor with low rates is critical, since there's a direct effect on a company's bottom line. Some payment processors offer dual-pricing programs which significantly lowers or eliminates credit card processing costs. Having straightforward pricing and lower transaction fees helps a business keep more of its hard-earned money.

A company's financial health and prospects can be improved by switching to a processor with lower rates, so more money can be spent on business expansion, product/service offerings, customer service, and other business goals.

A payment processor should provide you with the right equipment to achieve your business goals. A reliable payment processor that also provides the required hardware is critical for running a productive, frictionless business. Hardware like card readers and terminals that are both compatible and dependable ensures that customers have a positive payment experience.

Errors are reduced, processing times are shortened, and satisfied customers are gained as a result. Having the necessary tools to accommodate in-store, internet, and mobile payment processes builds customer trust in the company's brand and helps propel expansion.

A payment processor should keep your customer's data secure. If a company values its customers' confidence and reputation, it needs to choose a payment processor that takes data security seriously. Sensitive data needs to be protected from unauthorized access by a processor equipped with advanced security features, including encryption and fraud detection.

A dedication to data security can be seen in a company's compliance with industry security standards like PCI DSS. Companies that put security first gain their customers' trust, securing relationships with customers for the long haul and lessening the likelihood of legal entanglements.

A payment processor should have good customer support and transparency (you should be satisfied with their service and feel like they're your partner). There are several reasons why it's critical for a business to work with a responsive and trustworthy payment processor. Helping merchants quickly, efficiently, and effectively reduce delays and disruptions is the hallmark of excellent customer support.

Transparency means clarifying costs and other variables for companies, which inspires confidence. Improved productivity, fewer disagreements, and a steady stream of payments all lead to more satisfied customers and increased repeat business for your company.
Common mistakes to avoid when choosing a payment processor
When choosing a payment processor, it's important to steer clear of the usual mistakes that business owners encounter. Among the many common missteps are:
Neglecting data security: Ignoring the security and compliance standards of a payment processor can lead to data breaches and compromised customer data. Providers who excel in PCI DSS compliance, fraud detection, and encryption should be given top priority.
Ignoring the quality of customer support: Customers can become frustrated, and businesses can lose revenue if problems aren't fixed quickly and competently.
Overlooking rates and pricing: Some processors' prices include hidden fees that merchants or customers may not realize they're paying. Reviewing pricing information can help you avoid any unexpected costs.
Not considering omni-channel transactions: Choosing a processor without considering your company's needs might lead to inefficiencies in operations. Verify that the processor can handle transactions from your website, mobile app, and in-store register.
Not closely examining speed and reliability: If you're looking for an inexpensive processor, be aware that you can be sacrificing transaction speed and reliability. Customers can become dissatisfied, abandon their shopping carts, and/or exit your premises if their sales take too long to complete.
Not considering a processor's reputation and reviews: Ignoring a processor's reputation and reviews from its client base is a bad idea. It's helpful to learn about the dependability and performance of payment processors from independent sources.
Not prioritizing an ability to scale: If your business expands beyond the capabilities of your current payment processor, you may need to make an expensive and inconvenient switch. You should determine in advance whether and how a processor's systems can be upgraded.
Not taking into account the ability to take multiple types of payment: Ignoring the importance of accepting many payment types could limit your business's ability to attract and retain customers throughout the globe. Choose a processor that supports a wide variety of payment methods (including the ability to accept payment online) to keep your customers satisfied.
Getting trapped by a contract: Signing a long-term contract without fully understanding its implications can have negative consequences. You should stay away from any processor agreements that are too restrictive.
Not thinking about mobile payments: Don't miss out on a sizable market by selecting a processor that can't handle mobile payments.
By avoiding these mistakes, businesses can choose a payment processor that works for them, increases customer satisfaction, and speeds up their business operations.
How to cancel a merchant account contract
If you're not getting what you need from your payment processor, don't be afraid to make the switch. When canceling a payment processor's merchant account contract, make sure to do it properly by following these steps:
Check your agreement for free trial periods, and note the maturity date: When terminating a merchant account contract, you should check your agreement for any free trial periods, and confirm the maturity date.
If you're still within a trial period, you should be able to cancel the agreement with no closure fees: If you're still within your contract's trial period, you should be able to cancel the agreement without being charged any closure fees. If, on the other hand, the trial isn't discontinued in accordance with the agreement's conditions, you may incur early termination fees.

In addition, check the end of the contract as specified by the maturity date to ensure there aren't any automatic extensions.

Call the provider to cancel: Canceling a merchant account contract over the phone with the service provider is essential for a smooth transition. Having a one-on-one conversation with them guarantees precise information and prompt action.

This eliminates the potential for misunderstandings or delays that could arise from using email or other methods of communication (which you should still also employ; see below). It also gives you a chance to answer any questions or reservations you may have regarding the cancellation, paving the way for a quick and painless closure of the contract.

Send an email and any cancellation letters required, and follow up within seven days to ensure closure is completed: In order to protect yourself legally, it's best to terminate your merchant account by sending an email as well as any termination letters that may be required via registered postal mail.

Follow up within seven days to ensure timely processing and closure. Taking these precautions lessens the potential for any difficulties, confusion, or incorrect invoicing that might arise and assures a smooth, problem-free contract closure.
How Sekure Payment Experts' Simple Switch can help
With Sekure's Simple Switch, you can say goodbye to high fees, poor customer support, and ever-changing terms of service. Sekure will help you get out of your current contract in four ways:
We'll pay standard early termination fees.
We'll buy back your outdated POS equipment.
We'll give you free next-generation, contactless payment solutions.
We'll offer you the lowest new rates, guaranteed!
Sekure can help you operate and grow your business. We facilitate the best merchant credit card processing and provide other important services for your business, such as:
Ensuring seamless transactions
Securely managing PCI compliance to keep your customer data secure
Providing your business with the technology to track payments
Helping you to understand business data
Collecting outstanding invoices
Negotiating with your payment processor, so you're always getting the best deal
Sekure Payment Experts will set you up with the best payment processor for small businesses. Chat with us online, email us at info@sekuremerchants.com, or call us at (866) 710-7382 to find out what we can do for you.