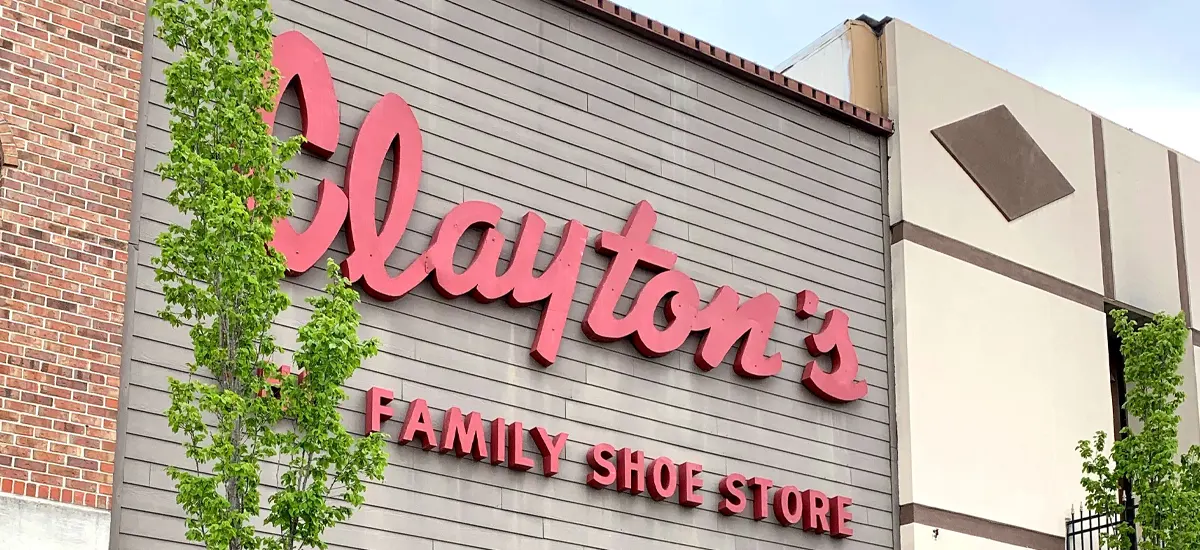 Located in south central Tennessee, Clayton's Shoe Store has been serving the community of Tullahoma and the surrounding areas for 121 years. Founded by James "Zippy" Clayton in 1900, the store has been passed down the family line and is now run by great-granddaughter Florence Hull, who is the store's sole proprietor.
Walking through the store is akin to getting a mini-history lesson on Tullahoma. The store's walls and shelves are filled with memorabilia and family heirlooms that span the last century, such as old signs, shoes, cobbler tools, photos of the Clayton family and of Tullahoma. The store even uses the same cash register that it did in the early 1900s!
Clayton's Shoe Store, a place that keeps memory
Florence tells us that she's come to realize that "as time goes, if things aren't told, people die and they are the only ones who know it". Clayton's customers seem to understand this – the store has inadvertently become a memory keeper for Tullahoma as customers often add to the collection of antiques. Sometimes, Florence receives items related to her family's shoe business' history in Tullahoma. For instance, a customer donated a pair of shoes that she wore as a child in 1946 that had been fitted from the store (they've since been bronzed and placed on display). While other customers have added to her Buster Brown and antique collections.
While Clayton's strives to provide high-quality footwear for the whole family, it's their service that makes the difference. Florence and her team, including employee Annie Osborne who has worked at the store since 1952, take great pride in ensuring their customers choose the right shoes by measuring every customer's foot – an old practice that's rarely done anymore.
The love and care given to customers' feet appear to be reciprocated by happy, multigenerational customers showcasing their new shoes on Clayton's Facebook page, however, it's also evidenced by the store having survived the pandemic.
Unlike many independent footwear retailers, Clayton's had made it through – they celebrated their 120th-anniversary last year. In fact, they held monthly celebrations year-long, where customers were offered home-baked goodies, drinks, and giveaway door prizes that differed from month to month.
While Clayton's has been successful at weathering the storm, it's surely due to the store's faithful customer base and supportive community of Tullahoma — the community Florence and her family have built and documented over the last century, through service and devotion.
Still, Florence is concerned about the survival of small businesses like hers. She points out that many of her fellow footwear retailers have struggled with getting the right inventory in on time and have faced a decrease in sales. "If we don't save some of these small businesses, my grandchildren or great-grandchildren won't know how it was… there aren't going to be any Ma and Pa stores", she says.