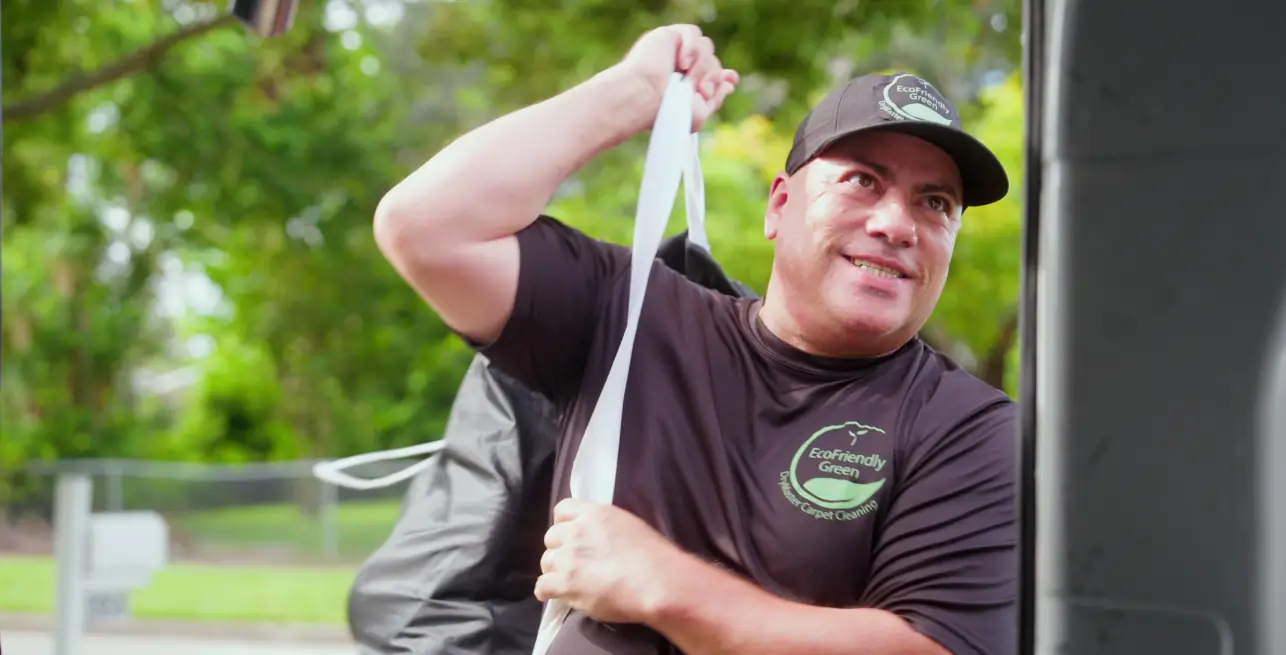 Angel Pagan, the founder of Eco Friendly Green DryMaster Carpet Cleaning, has always been passionate about providing an eco-friendly cleaning solution to the residents of Orlando, Florida. With his unique approach to using products that are not just environmentally friendly but also safe for both pets and humans, he's carved a niche for his local business. And while the homes he cleaned sparkled, the way he was handling payments was a bit of a mess.
"When I started this business, I wanted freedom to spend more time with my family and take pride in my work," Angel said. Although the carpet cleaning side was thriving, his efforts to manage payments were becoming an increasingly heavy burden and weighing him down.
The challenge
Angel encountered two main problems:
Conventional payment methods were slow, often taking days for funds to be reflected in his account. As a business that operates on a pay-after-service model, quick transactions were critical for Angel.
Accepting various payment methods took a lot of work, with many coming with extra high fees or potential security risks.
The solution
First, Sekure Payment Experts transformed the way Angel and his team processed payments. With our easy-to-use app integrated with our brand-new POS systems, transactions could be completed conveniently and securely right after the service. Even when there's no internet, the app works offline, ensuring no disruption to the business. This allowed Angel to not only accept online payments through Sekure's virtual platform but also significantly helped him save on credit card processing fees.
Second, the onboarding process with Sekure is straightforward and effortless to navigate. Angel could easily add employees, granting them the flexibility to handle transactions, refunds, and even voids independently. Our training, POS materials, and hassle-free setup ensured a smooth transition. "After using other competitors and even my own business account, Sekure's process is a lot easier. The money comes quicker and doesn't cost me anything, saving me thousands of dollars," Angel said.
Additional perks
And Angel's savings? They added up big time. Over the next 14 months, Angel collected about $91,000 in credit card charges. Traditional credit card fees would have taken about $3,300 out of that amount. But with our unique model, allowing merchants to save on credit card processing, that money stayed right where it belonged – with Angel.
Plus, the ability of the app to work seamlessly without Angel's intervention was an unexpected bonus. "In a day, I might have guys out doing three jobs, and I don't hear anything from a single person or a customer. They take care of everything, and the payments are there. I can check what's going on without even talking to them," Angel elaborated.
A flourishing partnership
For Angel Pagan, Sekure isn't just a payment solution. It's a partnership that has elevated his business operations, ensuring that while he focuses on providing the best carpet cleaning services, Sekure handles the payment with the utmost efficiency.
Reflecting on his journey, Angel concluded, "Sekure to me means security. It means getting paid for the job and having money in the bank. With Sekure, every job, every dollar matters, and that's huge for a small business like mine."
Thinking of streamlining your business operations with seamless payment solutions? Sekure might just be the partner you need. Give us a call and experience the difference.