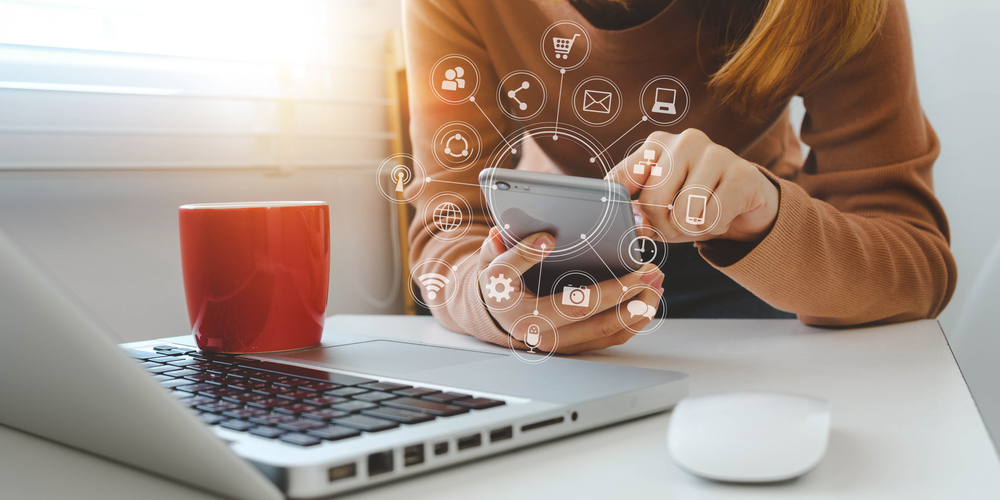 Reports of retail sales numbers for the 2019 holiday season are trickling in, and they're painting a rosy picture for omnichannel marketing strategies.
Here are some key statistics from a couple of big players, including the Holiday E-commerce Report by Mastercard's SpendingPulse and Bloomreach:
There was a 3.4% increase in the overall retail spending last holiday season.
Black Friday contributed 15.4% to the total retail spend.
24.5% of sales were generated on Cyber Monday alone.
Department stores suffered a 1.8% sales loss compared to the previous year.
Online sales increased 6.9%, with mobile sales going up 17% and mobile visits increasing 16%.
These boosts were especially important in the biggest online sales categories, including specialty apparel at 17%, electronic sales at 10.7% and jewelry at 8.8%.
Why It Matters to Merchants
Retail customers have high expectations, and you must exceed them or risk losing sales to your competitors. Understanding consumers' habits will help you prepare for the next big shopping holiday.
According to USA Today, Steve Sadove, a senior advisor for Mastercard said, "We saw retailers offering omnichannel sales earlier in the season, meeting consumers' demand for the best deals across all channels and devices."
The key takeaway from these reported figures is that omnichannel marketing is essential to your success – and the earlier, the better.
As online sales continue to increase, brick-and-mortar continues to decline. Consumers want to shop in the comfort of their own home, on their mobile devices, and this is not changing any time soon. As a merchant, you must engage with your customers everywhere they are.
What You Should Do About It Right Now
Valentine's Day and Mother's Day are just around the corner. Are you ready? Do you have a plan in place? What are you doing to ensure you start meeting your 2020 sales goals?
Here's a quick checklist to get started.
First of all, do you have a do you have an online store? If not, it's not as hard as you may think to add e-commerce to your brick-and-mortar website.
How about your company's social media presence? You need to go where your customers hang out. How active are you on those channels, and have you put much thought into the way you engage with your customers? Sprout Social's small business social media guide is a great place to start.
Do you have a marketing plan in place for each of the major shopping holidays? Give your customers plenty of time to prepare before visiting your store. Hubspot offers a set of templates that could help.
Preparing your staff and offering promotions as early as possible for each major shopping holiday is vital for hitting your sales targets this year. Use these tools and start planning now, and you'll find yourself sitting pretty when 2021 rolls around.
Sekure's certified Payment Experts are experts when it comes to both brick-and-mortar and e-commerce retail solutions. Give us a call and we'll be happy to walk you through the steps.