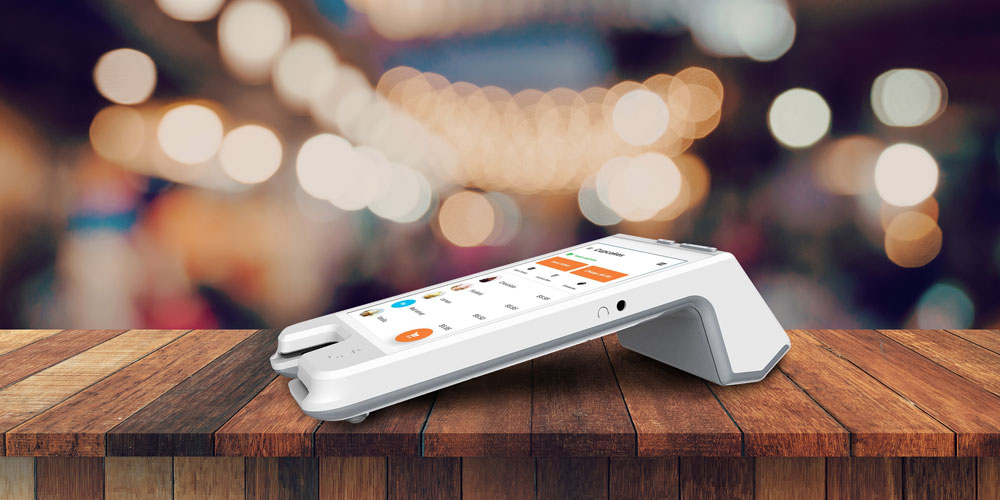 Credit card terminals have come a long way in a short amount of time. Smart terminals make checkout more convenient by expanding the number of ways merchants can collect payment data.
Not only that, today's terminals are also becoming increasingly portable and versatile, such as Payanywhere's Smart Terminal Mini.
Payanywhere's Smart Terminal Mini is a portable device that is perfect for businesses who want to add mobility to their checkout process. The pint-sized terminal allows merchants to accept payments at their sales counters or on-the-go.
Features of the Smart Terminal Mini include NFC contactless technology, EMV chip, magstripe card reader, PIN debit, and a built-in camera for easy barcode scanning.
This small yet powerful payment device includes a 5-inch HD touchscreen and 4G and Wi-fi connectivity.
Benefits of Payanywhere's Smart Mini
Free card reader (magstripe + chip card)
Free mobile processing app
Free virtual terminal
Ideal for low-volume merchants
The Smart Terminal Mini also comes pre-loaded with the Payanywhere app. The Payanywhere App for Card Reader features allow merchants to:
Accept cards, cash and electronic invoice payments
Process refunds
Accept offline card payments (processed when next online)
Void transactions
Add dollar amounts or percentages for discounts to items or transactions
Open tickets (for e.g. restaurant tabs)
Send digital receipts
Set up user accounts with roles assigned, with different app permissions
Set up inventory library with product categories, variants and modifiers
Stock counts and low stock alerts
Do a bulk import of inventory from a spreadsheet
Barcode scanning from your mobile camera
View sales trends
These features are available in the Payanywhere app, and any actions and changes will update in the Payanywhere account in real time, as terminals and the backend account are regularly synced.
About Payanywhere
Payanywhere is an easy and affordable smart payment solution for online businesses and brick-and-mortar establishments. Payanywhere includes payment processing, business management software, and options for paperless transactions that offer email and SMS text receipts for customers.
Payanywhere offers a variety of products and services while being committed to its original vision to provide payment processing for small, medium and large businesses. Low volume turnover users, such as independent contractors, will find Payanywhere an attractive possibility as well. Payanywhere also uses robust security measures, with data encryption and tokenization being used to protect each transaction, including mobile transactions.
If you're looking for a smart terminal that's easy-to-use, portable, and versatile, the Smart Terminal Mini is a solid choice. And in the interest of limiting physical contact and therefore the spread of COVID-19, Sekure is ready to ship one to your business right away with no leasing, rental or shipping fees. Learn more here.