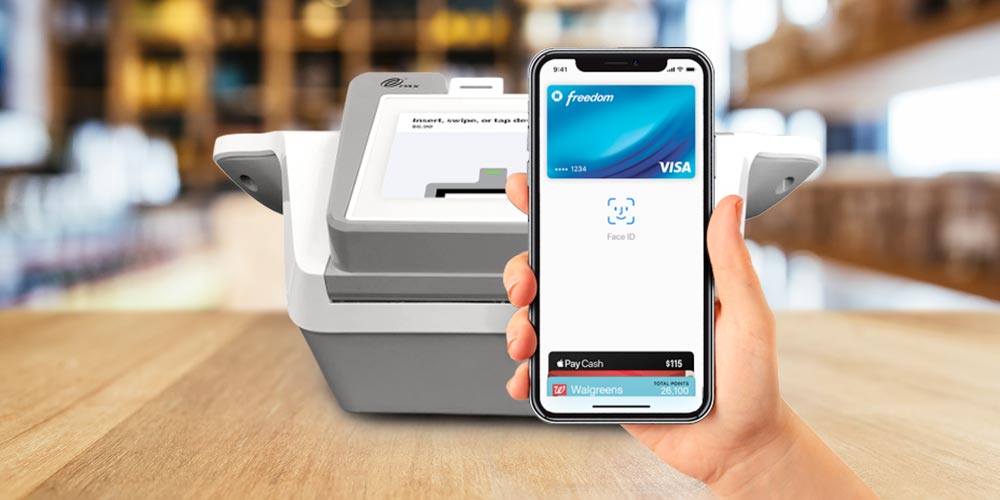 The mobile-processing market is fiercely competitive, and merchants have a dizzying array of payment solutions available to power their businesses. Today's consumers, meanwhile, demand nothing less than a seamless, safe, and quick transaction experience. Enter the
Smart POS Plus
 , Payanywhere's most advanced smart solution. It helps merchants improve and modernize their storefront and business operations while streamlining the checkout process and driving customer loyalty. The Smart POS+ builds on the success and attributes of its predecessor, the Smart POS, offering an advanced cloud-based solution that features a larger merchant-facing screen and sleeker design to maximize front-desk space.
Here a few of the key features of the Smart POS Plus:
12.5" touchscreen display
Android software
4.3" customer-facing touchscreen
NFC contactless, EMV chip card and mag-stripe reader and PIN debit
Built-in thermal receipt printer with 3.14" paper
4G and WiFi connectivity
Ports for accessories, such as the 3-in-1 credit card reader
Front and back cameras for easy barcode scanning
Payanywhere app preloaded
The stellar hardware package is backed up by Payanywhere's OS and Android app, which users can download and use to access the Payanywhere platform wirelessly. The app has a wealth of functionalities. For example, it enables users to perform new sales and record cash and keyed-in credit card payments, as well as toggle between the retail or terminal view. Likewise, the app's transaction section provides a list of all transactions, including credit card sales, cash sales, and refunds. In addition, the Smart POS+ includes numerous business-management features that help merchants with their operations. Users can manage their inventory, for instance. This functionality is critical in today's retail climate, given that merchants are pivoting towards ecommerce and hybrid models like curbside pickup to accommodate shifting consumer trends. Indeed, multi-channel capabilities are no longer a "nice-to-have", they are a necessity. The Smart POS Plus also allows users to create reports, open tickets, and
enable cash discounts
. The Smart POS+ combines the convenience of a fully equipped POS with the advanced functionality of Payanywhere's software ecosystem. If you're looking to upgrade your POS system, look no further. The Smart POS Plus is easy to use, has a small footprint and is supremely versatile, making it the perfect solution for your business. And it gets better. Sekure is ready to ship one to your business right away, with no leasing, rental, or shipping fees. It's part of our efforts to limit physical contact and help prevent the spread of COVID-19.
Find out more here.
About Payanywhere
Payanywhere is an easy-to-use and affordable payment-solution provider for online businesses and brick-and-mortar establishments. Payanywhere includes payment processing, business-management software, and options for paperless transactions that offer email and SMS text receipts for customers. Payanywhere offers a host of products and services and stands committed to its original vision to provide payment processing for small, medium, and large businesses. Low-volume users, such as independent contractors, will find Payanywhere an attractive option as well. Payanywhere also uses robust security measures, employing data encryption and tokenization to protect each transaction, including mobile transactions. And, as always,
Sekure's customer service team
is ready to field your questions and provide support for the Smart POS+ by phone, email, and chat.