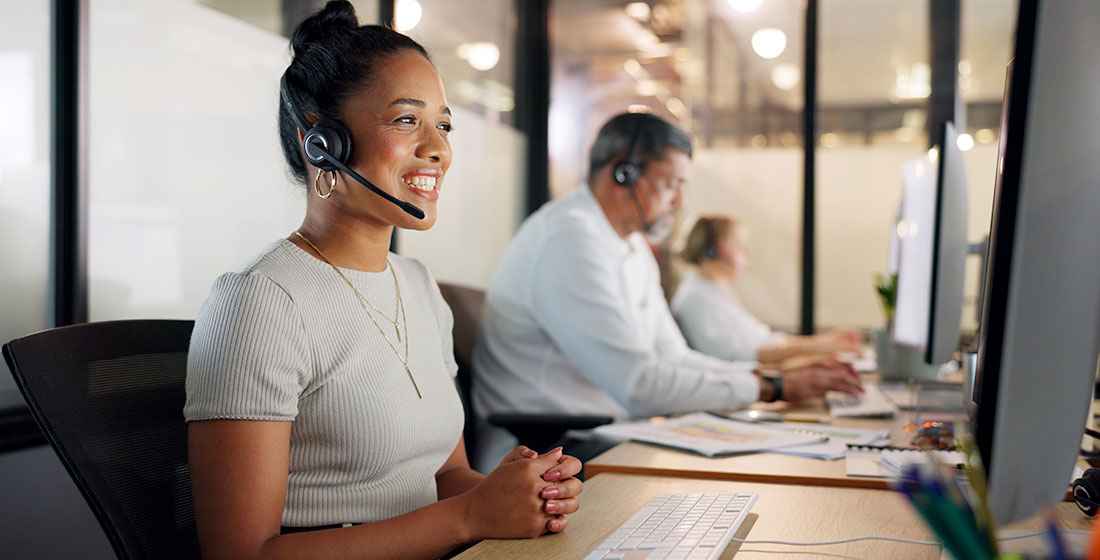 Running a business involves numerous challenges, and dealing with point of sale (POS) problems can be one of them. Whether it's a malfunctioning printer, connectivity issues, or data loss, encountering such difficulties can disrupt your operations and negatively impact customer experiences. However, with the right knowledge and support, you can quickly resolve these issues and keep your business running smoothly. In this article, we will discuss common POS problems and provide troubleshooting tips, as well as introduce Sekure, a reliable provider offering POS equipment and exceptional support.
Fixing the printer: Blank receipts and thermal paper issues
Are you facing the frustration of a printer only producing blank receipts? Two common causes for this issue are using a kitchen impact paper roll instead of a thermal receipt paper roll or loading the thermal receipt paper roll into the printer upside down. The solution is simple: ensure that you are using the correct thermal receipt paper roll and load it properly. If the problem persists, Sekure can replace your faulty terminal free of charge.
Preventing data loss: Backup, power, and software updates
Losing important data stored in your POS system can be a nightmare. However, you can take preventative measures to avoid such situations. Regularly back up your data, invest in an uninterruptible power supply (UPS) or similar backup power device, and keep your POS software and critical drivers up to date. By implementing these precautions, you can ensure smooth operation and protect your valuable data. Sekure offers cloud-based POS solutions that prioritize data safety, so you can focus on your business with peace of mind.
Credit card acceptance: Payment settings and compliance
If your POS is not accepting certain credit cards, there might be issues with your payment settings or compliance with current standards, such as EMV. Verify your payment settings within the software, check with your payment processor, and ensure compliance to provide a seamless and secure transaction experience for your customers. Sekure can assist you in accepting all types of credit cards, expanding your payment options and enhancing customer satisfaction.
Troubleshooting the touchscreen: Cleaning and maintenance
When your POS touchscreen becomes unresponsive, it's important to conduct proper troubleshooting. Start by cleaning the screen with a soft cloth and 70% isopropyl alcohol, removing any dirt, debris, or smudges that might interfere with touch sensitivity. Inspect the LCD bezel and use a can of duster-air or folded paper to access tight spots. Scratches, pits, or dents on the screen can also cause touch problems. For a more advanced solution, consider upgrading to Sekure's cutting-edge touchscreen POS system for a revolutionized checkout process. Sekure's POS system partner accepts payments anywhere, providing businesses with the flexibility and convenience to process transactions on the go.
Resolving cash drawer issues: Checking connections and technical support
If your cash drawer is not opening, there are a few steps you can take to troubleshoot the problem. Ensure that the drawer is unlocked, check for any sounds or paper jams, and confirm that the drawer is properly connected to the printer and assigned to the POS terminal. If the issue persists, contact technical support for assistance. Sekure's dedicated technical support team can provide the necessary guidance to resolve any cash drawer problems.
Dealing with connectivity problems: Internet check and troubleshooting
Connectivity issues can hamper your business operations. Start by checking your internet connection and verifying that your router and modem are functioning correctly with all cables securely connected. Rebooting your POS system and network equipment can also help resolve connectivity problems. Consider using a wired connection instead of wireless to minimize the risk of interference. Sekure ensures your POS works seamlessly both online and offline, providing you with uninterrupted service.
Explore the Sekure advantage: Free smart terminal and alternatives
If you're tired of dealing with these POS problems and want to upgrade to a more reliable solution, look no further than Sekure. With Sekure, you can enjoy a range of benefits and eliminate the hassle of troubleshooting common POS issues. Here are some advantages of choosing Sekure:
Free smart equipment: Sekure offers free, cutting-edge smart terminals, credit card readers, tap-and-pay terminals, and contactless point-of-sale devices. You can access the tools you need to run your business without any leasing, rental costs, or shipping fees.
Comprehensive functionality: Manage inventory, accept online payments, order supplies and hardware, and manage your employees with Sekure's all-in-one solution. Say goodbye to fragmented systems and enjoy a streamlined and efficient POS experience.
Cost savings: With Sekure, there are no monthly or annual costs, and you won't have to worry about PCI compliance fees. Additionally, you'll benefit from free next-day funding, ensuring that you get your money faster and can keep your business running smoothly.
Reliable support: When you partner with Sekure, you gain access to a dedicated Payment Expert who is ETA-certified and available for live chat or phone support. They will handle any POS issues you encounter, always keeping your best interests in mind. With Sekure's exceptional customer service, it's no wonder they have the best reviews in the merchant processing industry.
Conclusion
POS problems can be frustrating and disruptive, but they don't have to hinder your business operations. By understanding common issues and implementing the troubleshooting tips mentioned above, you can quickly resolve many POS problems on your own. However, if you're looking for a more comprehensive solution, Sekure offers not only reliable POS equipment but also exceptional support to ensure a seamless and hassle-free experience.
Don't let POS problems hold you back. Take advantage of Sekure's expertise, free Smart Terminals, and cost-saving features to enhance your business operations. Give them a call at (833) 655-5887 to learn more about their solutions and experience the difference they can make for your business. With Sekure by your side, you can accept payments anywhere, optimize your checkout process, and focus on what truly matters—running a successful business.