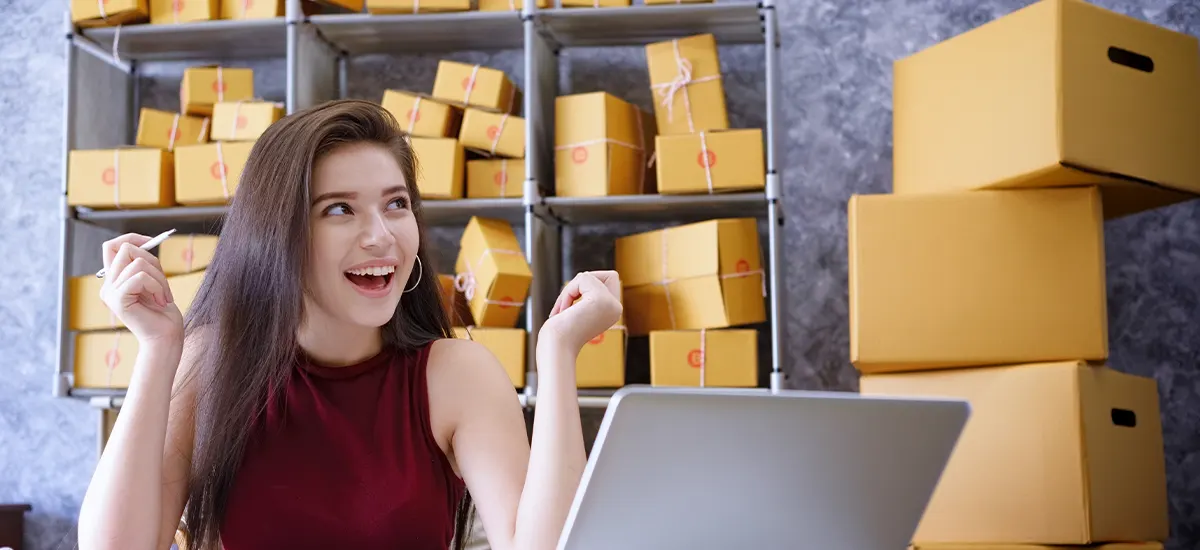 E-commerce platforms are the foundation of any online business and an important consideration for brick and mortar business owners looking to expand their reach to include online customers. In addition to allowing business owners to attract, retain, and convert online shoppers, they also help business owners stay PCI compliant and gain insights into their customers. There are several types of e-commerce platforms, and within those categories, multiple service providers, for business owners to choose from. With so much selection available, it can be tricky to find the right one for your business.
There's an array of e-commerce platforms on the market today. Some are open-source, others are cloud-based, and all come with a wide range of features and functionalities to make your business processes easier.
Knowing which e-commerce platform to choose for your business can be tricky, but equipping yourself with knowledge about key features – you will be better equipped to make the right choice for your business and customer needs.
Types of E-Commerce Platforms
There are two common platform types– Open Source and SaaS— that come with very different features and benefits at differing price points. They also require different levels of technical skills and fluency in order to maintain.
Open source platforms feature endless opportunities to customize your site and improve the customer experience. If you have the skills, you can create a solution to any problem your customers may come across. SaaS platforms offer more limited customization, but make up for that in ease of use and the support you are offered from the company.
Both have a number of features and drawbacks you need to consider when looking for an e-commerce platform for your business.
Open Source eCommerce Platforms
Open-source e-commerce platforms require a high level of technical skill and are significantly more expensive. Open-source software like Magento gives users complete access to the source code which is used to adapt and customize the platform in exactly the ways your business needs. For tech-savvy business owners, open-source platforms are powerful and endlessly customizable.
While there are certainly free open source platforms available, the costs for licensing open source e-commerce platforms are substantial, ranging from $20,000 up. In addition to these licensing fees, you must also host the software yourself or outsource hosting to a third party. Inexpensive hosting can and often does lead to lost business if your system goes down or cannot handle traffic volumes at critical moments.
There are also costs associated with web development, software updates, and installing security patches that will keep you PCI compliant and your customers safe while shopping. Open source platforms do not come with PCI compliance so the responsibility of maintaining compliance falls on the business owner.
SaaS E-Commerce Platforms
Software as a Service (Saas) platforms are cloud-based and licensed using a subscription model. With a SaaS platform, your provider hosts your site and does the work associated with keeping it running smoothly. This includes security, routine maintenance, and often user support as well. Unlike open-source platforms, there are a limited number of customization options available with SaaS platforms since the user does not have access to the source code. However, these platforms are far more user-friendly and offer enough, easy-to-use customization options for the average business owner.
Since SaaS platforms operate on a subscription basis, they are often much easier to budget for. The monthly or annual fees will cover licensing, hosting, automated software updates, and routine security patching. There are additional fees possible, though, that you need to look out for or factor into your e-commerce platform budget. For a truly customized e-commerce site, you may choose to find a design agency that can work with your system to create a branded website with a look, feel, and functionality that truly reflects your business.
Additionally, there are numerous a la carte apps and extensions that you will likely need to purchase for your site. These can be costly but can be avoided by choosing a SaaS e-commerce provider like BigCommerce which has turn-key options with robust functionality that limit the need for additional apps or extensions.
SaaS platforms maintain your e-commerce site's security so your customer payment data stays safe and your business is protected from brand damage associated with fraud and data leaks. Many SaaS platforms will also provide PCI compliance, which should provide added peace of mind for busy small business owners.
What Features Should I Look For in an eCommerce Platform?
There are many e-commerce features available, however, you should choose a provider that offers features that increase your brand's visibility and offers practical tools and features that allow your business to run smoother.
Here is what you should look for when selecting an e-commerce platform for your business:
Price: E-commerce platforms range in price and can have a la carte services that will cost extra. Find one that fits your budget and be sure to ask about hidden costs!
Ease-of-Use: You don't want to spend ages trying to learn how to use complicated software, so look for options that feel intuitive and that you feel confident you will be able to navigate easily.
Built-In Search Engine Optimization: You can have the most incredible website ever built, but if Google cannot find it, your customers will never be able to experience its perfection. A good platform will have built-in, enhanced SEO and help you customize URLs with keywords that make it easy for your customers to find you when searching on Google.
Mobile-friendly: The majority of online searches done on Google are now conducted from a smartphone. Your e-commerce platform should feature mobile website views and be geared towards mobile searchers. For search rankings, mobile-friendly sites are prioritized by Google, making this doubly important.
Scalability: Your business is always growing, and your e-commerce platform has to be able to grow with you. Make sure that you choose a platform that is not only good for right now, but will evolve with you as you expand your online store.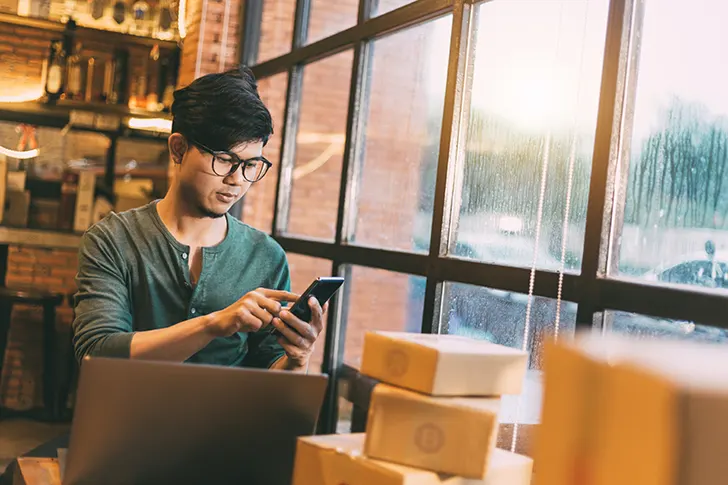 What Are Some Benefits of Ecommerce Platforms in My Industry?
E-commerce platforms will often specialize in helping business owners from specific industries. This allows them to refine their products to meet the needs of a slimmer customer base, therefore providing a better all-around experience for you, the business owner, and your customers.
Retail: Customization is key for retail e-commerce platforms. From the look and feel of pages your customers shop to managing pricing, promotions, and inventory, you want your e-commerce platform to make it easy for you to provide your customers with the same level of quality, service, and selection they would enjoy shopping in-store with you.
Restaurant: E-commerce will help your restaurant grow in a number of ways. From online ordering and reservations to selling gift cards and merchandise, adding e-commerce functionality to your website can help you reach and serve new patrons.
B2B: B2B business deals have historically been done offline and in-person because they are complex and have numerous moving parts. Today's e-commerce platforms now help B2B business owners tackle everything from customer management and fulfillment to business development tools like lead forms, personalization, and rewards.
Non-Profit: Non-profits face the same challenges as their for-profit counterparts, but often have fewer resources and technical expertise available consistently. In addition to receiving donations, you can also sell branded merchandise, and even host online events and auctions through your e-commerce platform. In addition, your organization can reach new potential donors passionate about your cause.
Salons: A good e-commerce platform can help salons increase sales and boost in-salon traffic. Sell your signature beauty products online and send emails to customers logged in your database with appointment details, tips and tricks, and whatever else your creative stylists can dream up.
Construction and Trade: E-commerce platforms can help your construction business avoid costly delays and mistakes often associated with manually entered orders. Self-service options and mobile-friendliness will allow you to help customers outside of operating hours. In addition, these platforms streamline administrative and customer management so you can focus on what you're good at.
Create a Great Online Customer Experience
Regardless of your industry or the size of your business, when your customers have a seamless shopping experience, they're more likely to come back. Having an e-commerce platform that extends your unique brand of customer service and professionalism to the digital realm will ensure you can keep your customers happy and shopping with you at any time of day or night.
Likewise, the e-commerce platform you use should provide you with the same level of service and support that you provide for your customers. In the same way that your customers trust you to provide them with expert advice alongside the products they come to you for, your e-commerce provider should offer you personalized service, support, and resources to help you maximize your investment in their software.
Sekure Can Get You Connected
Sekure makes it easy for business owners to get online with a robust e-commerce platform. We leverage our longstanding relationships with best-in-class e-commerce platform providers like BigCommerce to make embracing e-commerce an easy business decision. In addition to receiving robust e-commerce functionality, business owners also receive Sekure's concierge service, best-in-class customer support, and industry-leading low rates.
Find out how Sekure can help you find the right-sized e-commerce platform to drive traffic and increase the profit margins in your business.