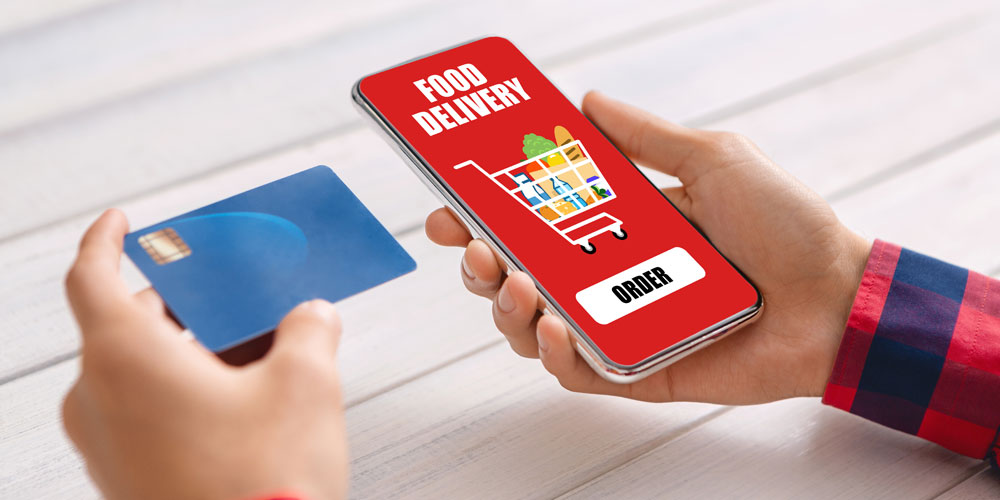 If your business doesn't accept credit cards, now might be a good time to take the plunge. For one, it's well documented (and intuitive) that merchants who accept credit cards in addition to cash have higher sales. Second, if you're interested in selling online products or services online, credit card capabilities are a must. Finally, accepting credit cards makes your operation more legitimate and increases your customer base and its purchasing power.
Furthermore, in the era of COVID-19, when most physical stores are closed, and people are buying online or over the phone, cash-only stores are losing out on potential business. In addition, businesses and consumers are ditching cash over fears that bills and coins might be helping spread the coronavirus.
Point-of-Sale Solutions
POS systems are the nerve center of your operation, performing myriad functions such as accepting payments, tracking inventory and even generating business analytics. If you're looking to accept credit cards, your first order of business is securing one of these units. You have the choice between a traditional credit card POS terminal or a payment gateway for online transactions.
For online sales, setting up a digital or eCommerce POS platform allows shoppers to purchase from your site. You can opt for an integrated turn-key processing system or a POS system that requires a third-party processor.
How to Choose a Merchant Account
There are two different kinds of merchant accounts, a traditional merchant account and an all-in-one merchant account (usually provided by payment service providers [PSPs]).
If you're running a small business and have limited sales volumes, your best bet is likely an off-the-shelf PSP solution that includes hardware, processing capabilities, and merchant services. These systems feature flat rates, all-inclusive customer support, and customer relationship management (CRM) functions. The downside? All-in-one systems are more expensive and less flexible.
Merchant accounts, on the other hand, are often better suited for higher volume businesses, as processing fees are generally lower than those offered by all-in-one payment service providers. Typically, you'll see significant savings if your monthly brick-and-mortar sales are over $20,000.
The benefits of traditional merchant accounts include (1) faster deposits due to their more rigorous application and vetting processes and (2) better pricing for established and lower-risk businesses. The disadvantages of a traditional account include longer setup times and fees and additional fees for online sales.
Choosing a Payment Gateway
Payment gateways are the technology that allows businesses to accept debit or credit card purchases. Gateways play a role in card-reading equipment found in brick-and-mortar stores and payment-processing portals for online stores. They connect merchants of all kinds, online retailers, traditional stores, and eCommerce ventures, and payment networks. Examples of payment gateways include Stripe, PayPal Payments/Braintree, Amazon Payments, and Authorize.net.
And as you've likely noticed, more and more merchants are accepting payments via mobile wallets (think Apple Pay). This payment method uses near-field communication (NFC) and is highly secure. In fact, it's even more secure than traditional swiped transactions. Many gateways, but not all, support this type of contactless payment, so make sure you do your homework.
When you're researching a payment gateway provider, here are some features to look for: transaction security, customer service, options to accept multiple currencies, and a simple fee structure.
Choosing the Right Processing Equipment
The credit card equipment you need depends on whether you're selling in-store or online. If your objective is to accept mobile or in-store payments, you will need a card reader; if you're selling online, however, you won't need any hardware.
For in-store and mobile purchases, credit card payments require card-reading equipment that allows you to swipe a card. Providers like Square, for example, give merchants a magnetic card reader that can be plugged into tablets and smartphones. To accept payments via tap and chip, however, you may need to purchase peripheral card readers.
Another possibility is a virtual terminal, an interface that transforms your tablet or desktop into a payment terminal and makes it possible to either manually key in card data or process transactions using a compatible card reader. As a result, hardware is unnecessary. If you're looking to accept online payments and card-not-present transactions (i.e., when the customer is not physically present), virtual terminals are an excellent solution.
They allow merchants to process payments from anywhere and even set up recurring payments and store payment details for future purchases. And in terms of security, eCommerce gateways and virtual terminals use protected forms that enable customers and merchants to enter credit card details securely.
With merchants and consumers embracing eCommerce more than ever, especially with over-the-phone orders and curbside pickup, virtual terminals can be a handy tool.
Sekure Is Here to Help
Sekure is offering many flexible solutions to merchants affected by COVID-19, including ways to eliminate your credit card processing fees altogether. To learn more, visit our COVID-19 Merchant Resource page, or give us a call and speak directly with a Payment Expert.