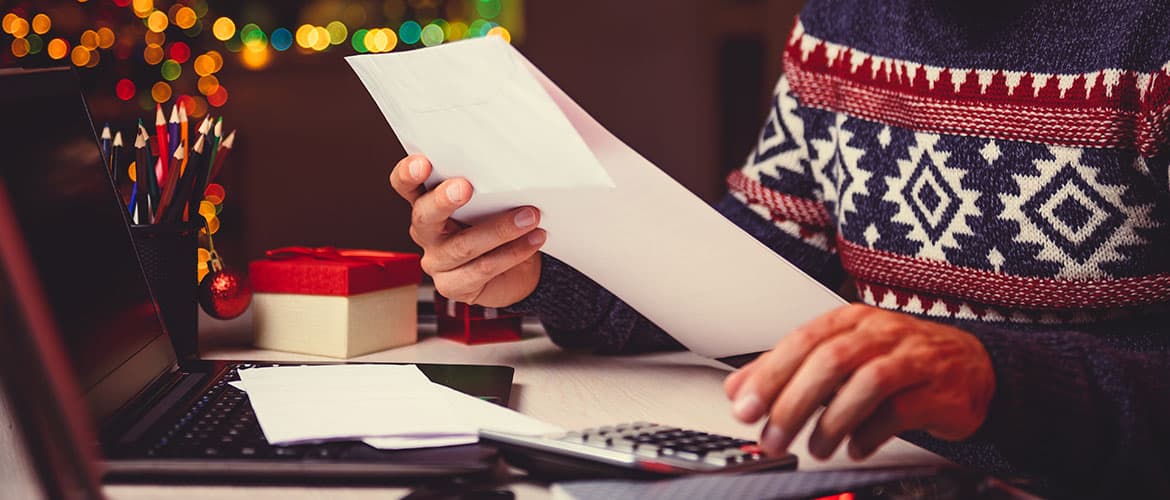 'Tis the season for gift returns and potentially higher credit card processing fees. For merchants, that's a recipe for the January blues in the new year.
Nearly 10 percent of goods sold are returned at any given time, but it's the end of the year when most customer returns happen. Last year, 28 percent of the gifts people purchased for the holidays, valued at $90 billion, were returned, according to a survey by Red Stag Fulfillment and Optro, a company that specializes in remarketing returned and excess inventory.
Holiday returns can be expensive for merchants, resulting in a spike in average credit card processing fees. That's because the interchange rate, a fee typically returned by Visa, MasterCard, and Discover to the processor on most customer refunds, may not be refunded to you by your processor. Even worse, your processor might also charge you a second processing fee during the refund transaction.
Refund Charges to Watch for On Your Statement
While there isn't much you can do about a customer returning an item, you can do something about finding the right processor to handle customer returns and fees fairly.
How refunds are handled can have a significant impact on your costs, especially when you consider that you made $0 in actual sales on a return.
A good way to start is by reviewing your statement to determine if your processor is doing which of the following when handling customer refunds:
Returning the interchange fee
Keeping the interchange fee
Keeping the interchange fee on customer refunds and charging a processing fee on the refund transaction
If a processor is doing anything other than returning the interchange fee, now is a good time to start looking elsewhere for a new processor to find savings in the new year.
Increased or New Credit Card Processing Fees in January
January is also a time when some credit card processors increase fees or establish new ones. Processors generally announce rate and fee changes one to three months prior to implementation, so pay close attention to your monthly statements for any notices about fees.
Examples of new fees may include quarterly fees that are charged four times per year, or an advance funding fee, which is when a merchant wants their processor to debit their processing fee on a monthly instead of daily basis.
What to Do if You Receive a Fee Notice
When you receive a notice, find out whether credit card companies are increasing their rates/fees or your processor is simply looking to make more money. If the increase stems directly from the credit card companies, your processor may be looking to boost their bottom line. That may be another reason for you to look for a new credit card processor to save money.
Ultimately, understanding credit card processing fees starts with gaining a thorough understanding of your current setup so you can make an informed decision on your next step.
At Sekure, we offer a free statement analysis to identify and label every fee on your credit card processing bill. The statement analysis breaks down all of your rates and fees in a clear and concise one-page summary.
The new year is just around the corner, and January is an ideal time to find savings. After all, you deserve to understand exactly what you are being charged and why.