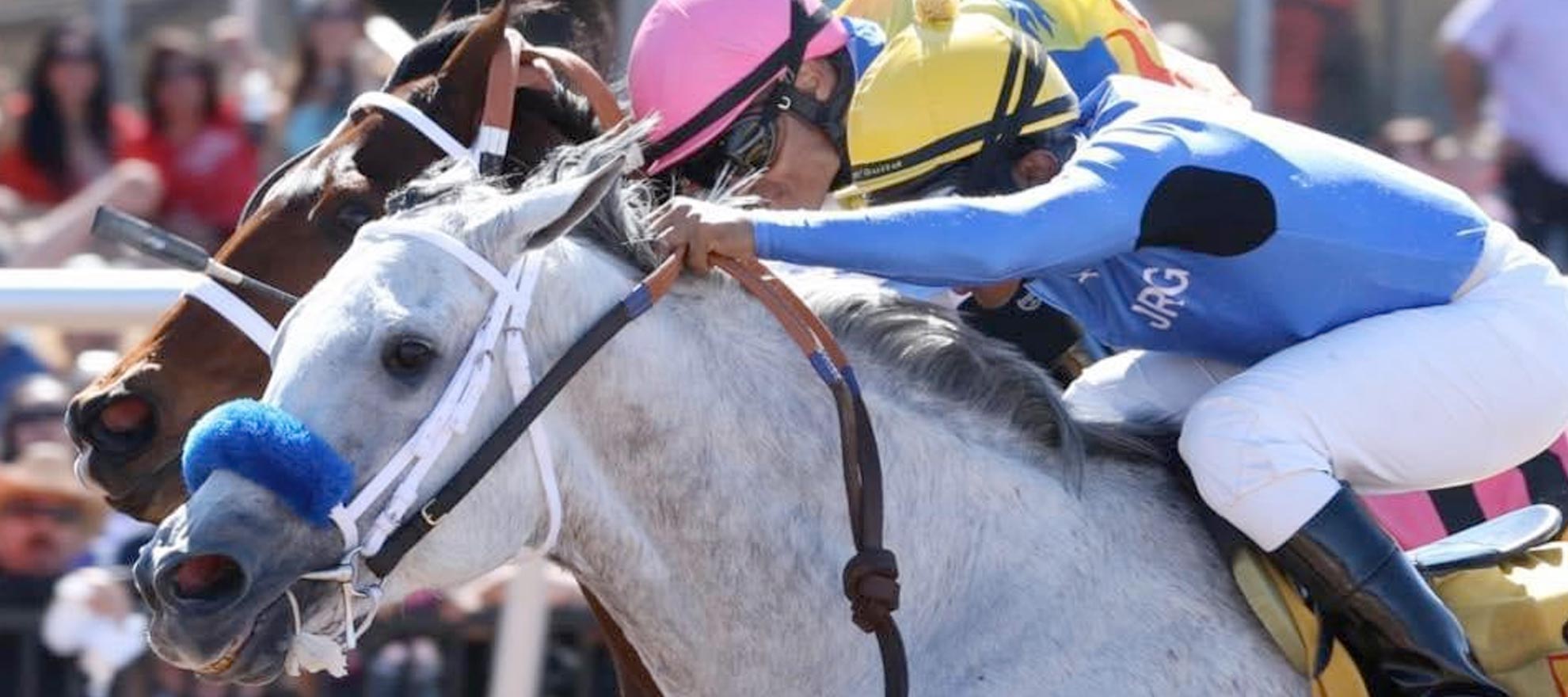 During National Mom and Pop Business Owners Appreciation week, the marketing team at Sekure had the privilege of being able to speak with several small business owners across North America who have partnered with
Sekure
for their merchant services. We were so inspired by what they had to tell us that we want to share a bit about them in a series of spotlight blogs, starting with Luis Rodriguez, professional jockey and proprietor of JockeyLR LLC.
A Jockey Harnesses His Talents
Luis Rodriguez has been driven by ambition and an entrepreneurial spirit since his childhood in Venezuela as evidenced by his success as a professional jockey in the competitive field of professional horse racing. Luis has been riding professionally in North America for over 12 years. He rode in Edmonton, Alberta for 2 years and has been riding in the United States for the past 10. He has won over 1,000 races in his career-- an impressive record the likes of which requires patience, dedication, and perseverance to achieve. A jockey is a professional athlete in every meaning of the word. You need the right body type, an innate passion for your sport, you need to train hard, love horses, and have nerves of steel. Like all professional athletes, though, a jockey's career is contingent on those elements and it's important to have a backup plan because injuries can sideline even the most gifted athlete on the field. Becoming a jockey involves the same traits and qualities required to be an entrepreneur: commitment, dedication, motivation, and talent. For Luis Rodriguez, founder of
Jockey-LR LLC
and Sekure client, being a professional jockey is more than his livelihood; it is his life. And now, he has made it his contingency plan as well. On top of all this, Luis also possesses a level head and a realistic outlook which sowed the seeds that became JockeyLR. Over the course of his career, Luis has built relationships with vendors and suppliers of the best professional riding equipment worldwide and understands better than most how difficult it is to find the right equipment for rider and horse at the right price. Luis knows, for example, that the very best saddles and tack come from Venezuela and the safest helmets are made in Italy. He knows who makes the lightest goggles and rain kits that ensure jockeys can guide their horses to the finish regardless of the conditions they face on the track.
Riding Headlong to the Finish
Luis decided to take his knowledge and connections and started a web-based business that is "all about jockeys" in 2020. Luis is leveraging his relationship with other jockeys to network and spread the word about his business. During the pandemic, he says, "it's very easy for people to buy online so it's making things very easy for me." Now, jockeys can easily find and purchase the best equipment on the market and trust that this equipment will suit their needs because they are tried and tested by someone who knows exactly what they need. His dream, though, is to take his merchandise offline and create a brick-and-mortar, one-stop shop for jockeys. "When I retire from racing horses, this is what I want to do. I want to have my own store, one place where professional jockeys can come into my store and find anything they need." Luis has been dedicating a lot of time to making this dream a reality and, with the passion and ambition he so clearly possesses, we at Sekure know he will realize his dream. When we asked him if he had any tips for entrepreneurs and aspiring jockeys, he said,
"Nothing is impossible. If you're working hard, you can make it."
Share your Story
We at Sekure are grateful for Luis Rodriguez and have been inspired by the story he shared with us. You can discover the range of products he sells and find something for the riders in your life (professional or amateur) by
visiting his website here
. What story do you have to share? Tell Sekure about yourself, your business, and share your recipe for success with us. Your business deserves to be celebrated, and Sekure is here to help ensure that happens.
Tell us your story
.