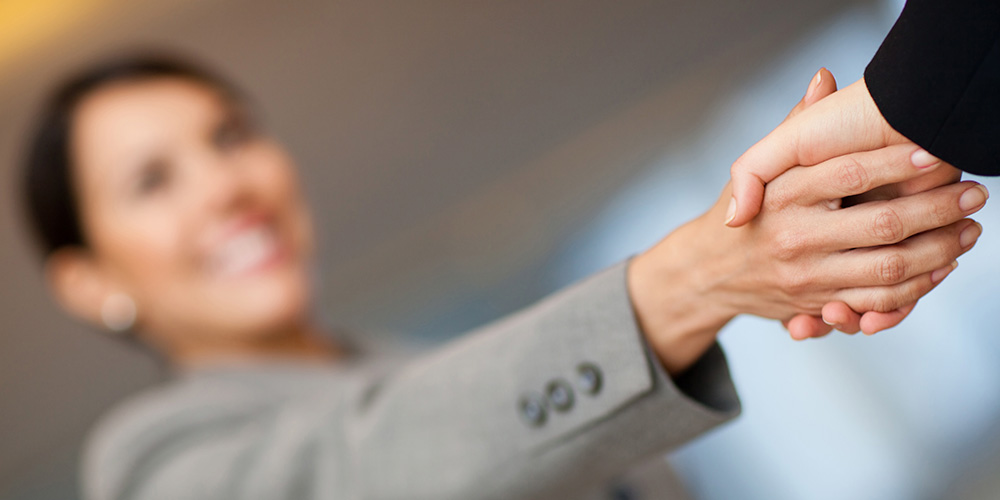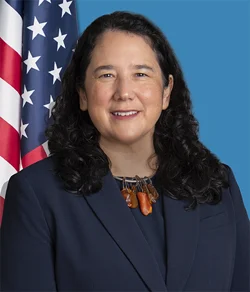 On March 16th, 2021, the United States Senate confirmed President Biden's nominee, Isabella Casillas Guzman, as the Small Business Administration's (SBA) 27th Administrator. Her nomination was met with broad bipartisan support with a vote of 87-17 in favor of her confirmation. Guzman, the first Latin American woman to be appointed by President Biden's administration, is well respected by policymakers and the small business community alike, and has 20 years of experience working to help small businesses thrive across America.
Who is Isabella Casillas Guzman?
Isabella Casillas Guzman grew up observing as her parents navigated the complexities of running a small business and developed her own passion for entrepreneurship and small business ownership from a young age helping the clients of her parents' veterinary clinics. Her experiences helping her parents in their practice helped her understand the significant role that small businesses play in their communities and the very real impact these businesses have on the lives of the people in them.
Guzman's passion fueled her desire to give America's small business owners a voice and seat at the table during policy discussions that directly impact their operations. Guzman later went on to create two businesses and worked in strategic initiatives at ProAmerica Bank for small and medium-size businesses seeking growth capital. In addition to being a small business owner and entrepreneur, Guzman is no stranger to public service or to the SBA, having served as the Deputy Chief of Staff for the agency during the Obama Administration.
In April 2019, Governor Gavin Newsom appointed her to serve as Director of the California Office of the Small Business Advocate where she gave voice to small businesses and start-ups in one of the largest economies in the world. In her role, Guzman implemented policies and programs that would democratize access to capital, markets, and resources and ensure that under-represented small business owners are properly represented. In 2020, she was the California Steward Leader of the Year at the California Economic Summit for her outstanding work in small business advocacy.
How Will the SBA Manage Pandemic Relief Funds Under Isabella Casillas Guzman?
COVID-19 presents new and unprecedented challenges for small business owners and the SBA will play a critical role in ensuring that the economies dependent on small businesses across America return to their pre-pandemic levels. As Administrator, Ms. Guzman will be responsible for ensuring the $907.3 billion allocated to the SBA are allocated efficiently and equitably to the nation's business owners.
Ms. Guzman will be responsible for administering the Paycheck Protection Program (PPP) as well as major grant programs, the Shuttered Venue Operators Grant (Consolidated Appropriations Act), the Restaurant Revitalization Fund (American Rescue Plan Act) and the Economic Injury Disaster Loan Program. While these programs are aimed at different types of small businesses, the main goals are to provide financial relief, access capital, create jobs and stimulate the economy.
Guzman remains confident in her ability to work with small businesses during these difficult times. In her opening statement to the Senate, Guzman demonstrated her understanding of the problems, frustrations and challenges faced by most businesses owners: major decrease in revenues, limited cash flow and having to navigate a changing marketplace. Guzman then spoke of her commitment to creating strong teams and offering services at the local level so that businesses can access capital, get connected to new markets and networks in order to grow revenue, improve outcomes and create jobs.
While testifying in front of the Senate, Ms. Guzman reiterated the need to reduce bureaucratic barriers in implementing and in distributing COVID-19 relief programs in an equitable way. The challenge remains in making sure funds get into the hands of those who need it most – and in a timely manner.
There have been significant challenges in reaching small business owners, so Guzman wants to place a higher emphasis on establishing strong relationships with resource partners. Through these local partnerships, the SBA hopes to increase awareness, knowledge, and accessibility to programs, services and resources that will strengthen and revitalize small businesses and the communities that depend on them.
They will provide small businesses with advisory support, technology, and other resources they may require to rebuild and grow stronger in the post-pandemic economic landscape. This includes assisting new entrepreneurs, start-ups, and companies that will use science and research and development to further America's position at the forefront of innovation and technology. Moreover, greater emphasis will be placed on removing the barriers that limit access to support and resources experienced by women and visible minorities.
Among other priorities, the SBA is partnering with lending institutions, online banking platforms, and fintech companies to streamline the administration of PPP loan funding and EIDL grants now and in the future.
The entire team at Sekure would like to extend a hearty congratulation to the new SBA Administrator and wish her the best of luck as she undertakes this most critical and important role entrusted to her.
America's post-pandemic success depends on a strong and vibrant small business community. The merchant services provided by Sekure help small business owners to keep more from each transaction and gain peace of mind knowing they are supported by payment processing experts. Find out how partnering with Sekure can help your business challenges by getting in touch today.