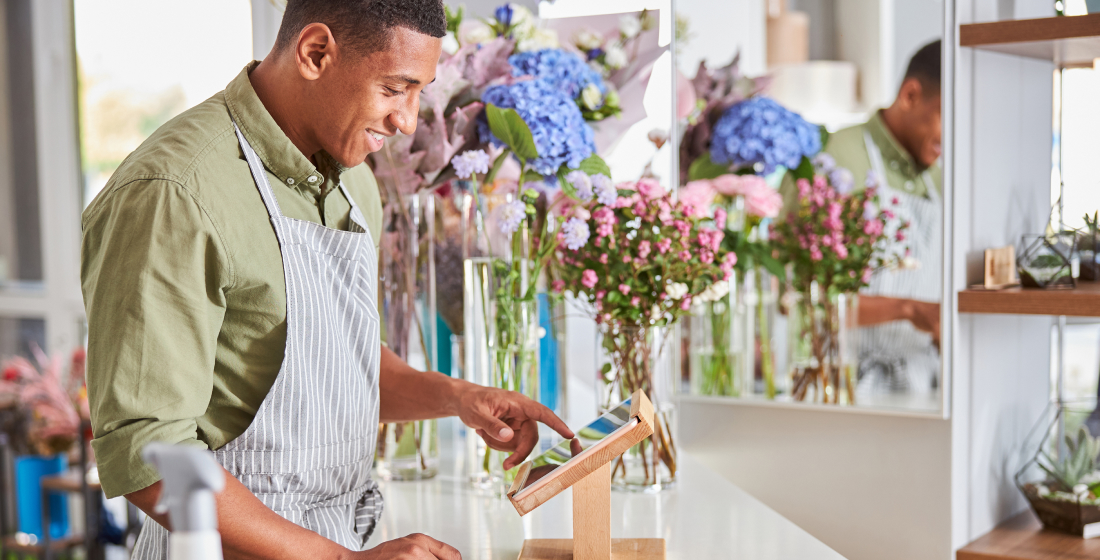 When it comes to accepting payments, small businesses and retailers have a dizzying array of payment processing solutions available—mobile payments, online payment gateways, point of sale (POS) systems, digital wallets, contactless payments, subscription billing, and the list goes on. One system that many overlook, however, is virtual terminals. This article examines virtual terminal credit card processing and outlines how your business could benefit from integrating it into your business operations.
What is a merchant credit card processor?
Before we get into virtual terminals, let's take a quick look at credit card processors in general. A merchant credit card processor, also known as a merchant services provider or payment processor, is a financial institution or company that enables businesses to accept credit and debit card payments from their customers. It's an intermediary between the business, the customer, and the card networks (such as Visa, Mastercard, or American Express) to facilitate secure and efficient payment transactions.
Here are the primary functions of a merchant credit card processor:
Accepting payments
Authorizing transactions
Settlements
Security and fraud prevention
While all processors perform these functions, not all are equal. For instance, pricing, fees, contract terms, customer support, and security features can vary. Therefore, it's important to research and compare different providers to find one that offers reliable service, competitive rates, and features that align with your business requirements.
Virtual terminals carry out these same functions. The difference is the interface and the use cases.
Virtual terminal credit card processing
Virtual terminal credit card processing refers to the ability to accept payment online without a physical card terminal. It allows businesses to process transactions through an online interface, typically accessed via a computer or mobile device. These transactions are typically referred to as card-not-present transactions because they don't rely on physical POS equipment to accept cards or digital wallets.
The primary benefit of virtual terminals is that they allow merchants to accept payments from anywhere: be it online, over the phone or in person using a desktop computer, smartphone, or tablet.
Here are a few of the critical advantages of virtual terminals:
Accepting payments anywhere: With a virtual terminal, you can accept credit card payments from customers regardless of their location. This flexibility allows you to reach a wider customer base and expand your business beyond traditional brick-and-mortar boundaries.
Over-the-phone payments: Virtual terminals also support accepting payments over the phone. You can manually enter the customer's credit card information into the virtual terminal interface, providing a convenient payment option for customers who prefer phone transactions.
In-person payments: Some virtual terminal providers offer mobile payment solutions, allowing you to process payments in person using a smartphone or tablet. This is useful for businesses that attend trade shows and events or provide on-site services.
Security and compliance: Virtual terminal credit card processing platforms prioritize security to protect sensitive customer data. Look for providers that comply with Payment Card Industry Data Security Standard (PCI DSS) requirements to ensure the safety of transactions and customer information.
Integration with business tools: Many virtual terminal providers offer integrations with other business tools and platforms. For example, you can integrate payment data with accounting software, customer relationship management (CRM) systems, or inventory management tools, streamlining your business operations.
Reporting and analytics: Virtual terminal platforms often provide reporting and analytics features. You can access transaction data, track sales, generate reports, and gain insights into your business's financial performance.
Recurring billing: If your business requires subscription-based or recurring payments, virtual terminals often offer recurring billing functionality. This simplifies the billing process for services such as memberships, subscriptions, or ongoing services.
How do virtual payment terminals work?
Virtual terminals are software applications (unlike physical payment terminals), whereby the merchant keys in payment details manually instead of swiping, dipping, or tapping a physical card. Here are the main steps:
The merchant or business accesses the virtual terminal through a web browser or portal provided by the payment processor or service provider.
The merchant manually enters the customer's payment information into the payment interface.
The virtual terminal transmits the transaction data to the payment processor for authorization. This step involves verifying the card information, ensuring sufficient funds, and confirming the transaction's validity.
Once authorization is received, the virtual terminal provides the business with confirmation of payment.
A digital or paper receipt is generated for the customer.
The payment is settled: the payment processor transfers the funds from the customer's credit card account to the business's merchant account.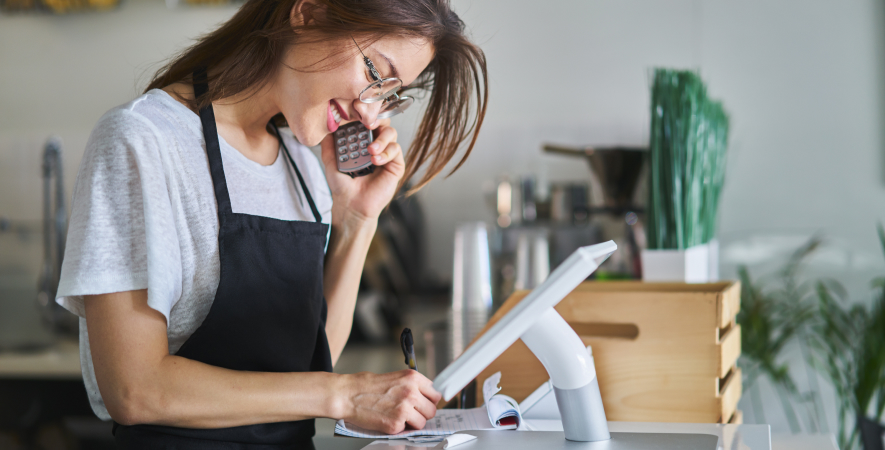 Virtual terminal vs. payment gateway
Virtual terminals and payment gateways are both payment processing solutions, but they differ in how they're used and the context in which they're typically employed.
As we've seen, virtual terminals are a web-based interface or software that allows merchants to process credit card transactions without a physical card terminal.
A payment gateway, conversely, is a service or software that handles authorization and processing of in-store or online transactions.
Think of it this way: a payment gateway is the behind-the-scenes technology that transfers the money between your business's bank account and the customer's credit card (issuing) bank. It acts as a bridge between the merchant's website or payment processing equipment and the financial institutions involved in the transaction process.
Do I need a virtual terminal?
Good question. While most businesses will benefit from having another option for accepting payments, some are particularly well-suited for virtual terminals. These include restaurants and cafés that process orders over the phone and online, florists and other businesses that rely on delivery, mobile merchants like food trucks, and freelancers. If you're thinking about adding a virtual terminal, there are some definite benefits:
Convenience: Businesses can accept credit card payments from anywhere with an internet connection, whether in-store, over the phone, or online, providing flexibility and convenience for both the business and its customers.
Increased sales opportunities: By accepting credit card payments, businesses can cater to customers who prefer using cards over cash or checks, which can lead to increased sales and customer satisfaction.
Enhanced security: Virtual terminal providers prioritize security and employ encryption technologies to protect sensitive payment data. This helps businesses maintain a secure payment environment and build customer trust.
Reporting and analytics: Many virtual terminal solutions offer reporting and analytics features. Businesses can access transaction data, track sales, and generate reports to gain insights into their financial performance.
Best virtual terminals for small business
Given that business needs shift from merchant to merchant, it's nearly impossible to recommend a specific virtual terminal without knowing the workings of a business. That said, there are some universal characteristics that all businesses should look for when choosing a virtual terminal.
User-friendly interface: Opt for a virtual terminal with an intuitive and user-friendly interface. It should be easy to navigate, allowing you to quickly and efficiently enter payment information and process transactions. A clean and organized layout can enhance your workflow and reduce the chances of errors.
Robust security: Security is key when handling sensitive payment information. Accordingly, ensure the virtual terminal provides strong security features such as data encryption, tokenization, and compliance with Payment Card Industry Data Security Standards (PCI DSS). These measures protect your customers' data and reduce the risk of data breaches.
Customization: Consider a virtual terminal that offers customization options to tailor the payment experience to your brand. Look for features like the ability to add your business logo, customize receipt templates, and personalize the payment page. Customization helps create a consistent and professional image for your business.
When selecting the best virtual terminal for your small business, don't overlook factors such as pricing structure, transaction fees, customer support, and compatibility with your business needs. It's also beneficial to read reviews, compare features, and explore the specific capabilities and limitations of each provider to ensure it aligns with your business requirements.
What are some recommended payment processors?
When choosing a payment processor, consider factors such as transaction fees, setup costs, compatibility with your business model and location, customer support, security measures, and integration options. It's also helpful to read reviews, compare features, and evaluate the level of support and service each provider offers to find the best fit for your specific business requirements. Here are some questions to ask yourself:
What are my business's specific needs? Think about what kind of payments you want to accept and what additional features you might need, such as recurring billing, subscriptions, or international payment capabilities.
What's my budget? Understand your budget and evaluate the pricing structure of different payment processors. Consider transaction fees, setup costs, monthly fees, and any additional fees associated with services or integrations.
Is the payment processor user-friendly? Consider the ease of use of the payment processor's interface and the intuitiveness of their tools. Ensure that it aligns with your team's technical capabilities and provides a seamless payment experience for your customers.
Are there any contractual obligations or long-term commitments? Understand the terms and conditions of the payment processor, including contract lengths, cancellation policies, and any early termination fees. Ensure that the terms align with your business's flexibility and future growth plans.
By asking yourself these questions, you can assess your specific requirements and narrow down the options to find the payment processor that best meets your needs, aligns with your budget, and provides a seamless payment experience for your customers.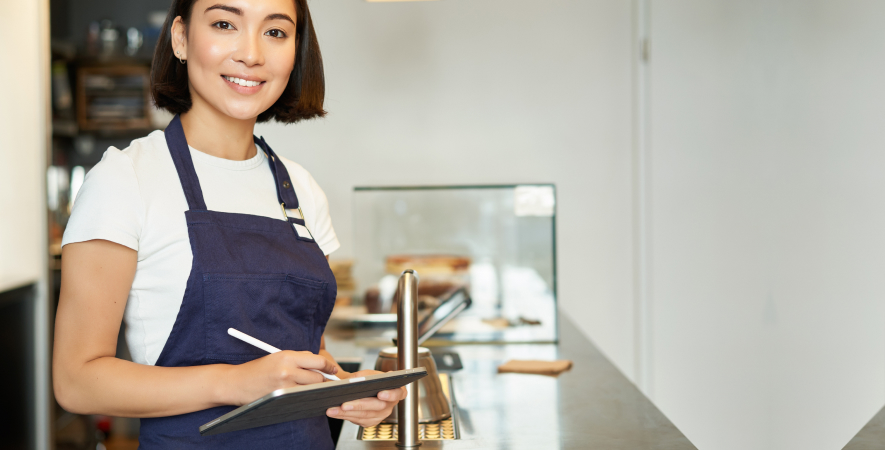 Conclusion
As you can see, there's much to consider when choosing a virtual terminal and other payment processing options. Virtual terminals offer businesses a flexible payment solution to add to their payment ecosystem, even if they don't use it daily. If you're interested in accepting payment online or other payment processing solutions, a Sekure Payment Expert would be happy to help you out. We have the best merchant credit card processing to bring your business to the next level.