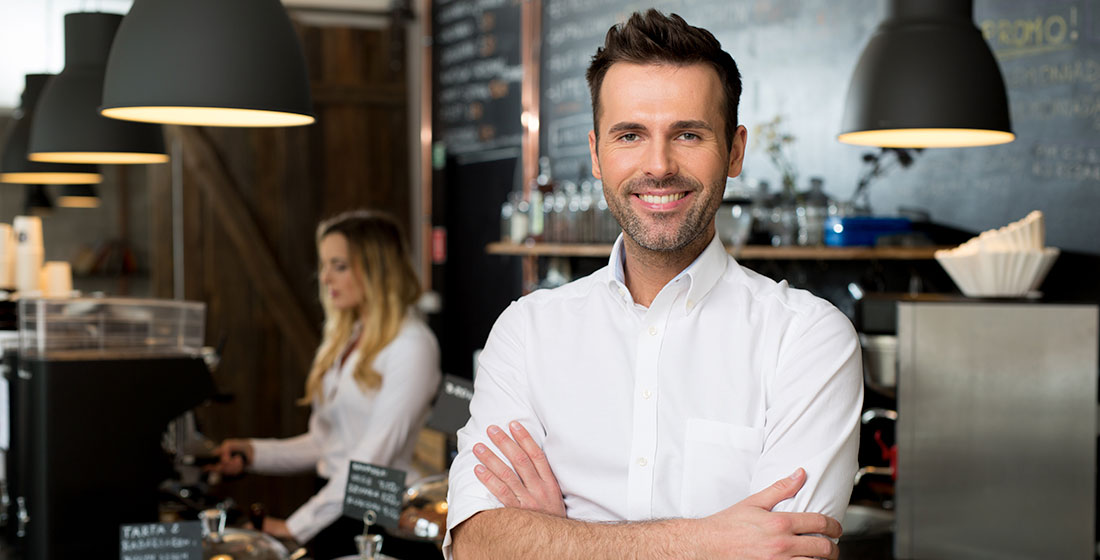 Introduction
When it comes to selecting a POS solution, small businesses must carefully consider all their specific needs and requirements. Factors that come into play include business type and industry, desired features and functionality, scalability and growth, and user-friendliness, to name a few.
Square point of sale (POS) is generally considered a good system for small businesses and is one of the first brands that comes to mind in the space. If you dig a little deeper, however, you'll find that better options exist. In this article, we compare Square's offering with Sekure Payment Experts' POS solution to highlight some key differences .
Square POS cost
Can I get a Square Terminal for free?
Unfortunately, the answer is no. If you opt for Square hardware, you're going to pay. Unlike Sekure, which provides hardware free of charge, Square POS users must either purchase their hardware upfront or finance over 12 months (Square Stand and Terminal) or over 24 months (Square Register).
Square Register: $799
Square Stand: $149
Square Terminal: $299
In today's inflationary environment, businesses looking to keep their margins intact can't afford to pass costs onto their customers. One way to do this is to cut costs. Free POS terminals is one way to do this.
What are the disadvantages of using the Square Register?
Square's Register—its flagship offering—has its benefits. The product is feature-rich and accepts many types of payments, including mag stripes, digital wallets like Apple Pay and Google Pay, and contactless payments like tap. Furthermore, Square Register has business management features, many of which cost extra. For example, payroll management—which Sekure's POS software provides free of charge—will run merchants an additional $35 a month, plus $6 per employee.
Can a Square Terminal be used as a POS?
Yes, a Square Terminal can be used as a point of sale (POS) system. The Square Terminal is designed to function as a complete POS solution, providing businesses with the ability to accept payments, manage sales, and generate receipts. Here's how it can be used as a POS:
Payment processing: The Square Terminal allows businesses to accept various forms of payment, including credit and debit cards, mobile payments (such as Apple Pay and Google Pay), and contactless payments. It securely processes these payments and completes the transaction.
Sales reporting: Square Terminal transactions can be synced with Square's reporting and analytics tools, providing businesses with insights into their sales performance. Square offers comprehensive sales reporting features that allow you to track sales, analyze trends, and generate reports for further analysis.
Receipt generation: The Square Terminal includes a built-in receipt printer; receipts can be customized with business information and can also be emailed or sent via text message to customers, if desired.
Although the Square Terminal offers core POS functionality, it lacks many advanced features like in-depth inventory management, employee management, and advanced analytics, provided by the pricier Square Register.
Square POS customer service
While Square generally has favorable customer service reviews, it does have a few shortcomings. For example, online chat support is not provided to merchants, and telephone support is offered only from 6 a.m. to 6 p.m., Monday to Friday.
On the other hand, Sekure's merchants benefit from 24/7 phone availability and online chat.
Square review and comparison
We've compared Square's offering with our own. As you can see, Sekure has a number of advantages:
| | | |
| --- | --- | --- |
| | | |
| Card processing rate | 2.6% + $0.10¢ | Save up to 100% with the Edge!* |
| Invoice / recurring payments | Not offered | Included |
| Terminals | Starting at $299 | FREE |
| POS | Starting at $799 | FREE |
| Multiple locations | $60 / location | FREE |
| Track sales and multiple wage rates | $35 / month | FREE |
| Account monthly fee | $60 / month | FREE |
| Manage payroll | $29 / month +$5 per employee | FREE |
| Ongoing support | $10–$20 / month | FREE |
| 1-on-1 implementation | Additional fees | Included |
| Training and education | Online articles | 1-on-1 Support |
Sekure offers free Smart equipment that allows you to seamlessly accept contactless payments, including Apple Pay and Google Pay. No leasing or rental costs or even shipping fees. Plus, we've got the best customer service in the business.
Square Terminal features
What can you do with a Square Terminal? Although not as feature-rich as Square Register, particularly in regard to business tools, it does have some commendable functionalities.
All-in-one payment solution: Square Terminal combines a card reader, receipt printer, and touch screen display into a single device. The device accepts various payment methods, including chip cards, contactless cards, and mobile wallets like Apple Pay and Google Pay.
Portability: Square Terminal can be connected to Wi-Fi or a built-in cellular data option ensuring businesses can accept payments anywhere. It's lightweight and portable, which makes it desirable for on-the-go businesses or temporary setups such as market stands.
Offline mode: In situations where internet connectivity may be limited or unavailable, Square Terminal makes it possible to continue accepting payments even when the device isn't connected to the internet. Once the connection is restored, the transactions are processed and recorded.
Receipt printing and digital receipts: Square Terminal includes a built-in receipt printer, allowing businesses to provide printed receipts to customers. Alternatively, businesses can also offer digital receipts by sending them via email or text message.
Square Dashboard integration: Square Terminal integrates with Square Dashboard, a web-based platform for managing transactions, sales analytics, inventory, and more. The integration enables businesses to access transaction data, generate reports, and gain insights into sales performance.
Why isn't Square in major retailers' POS systems?
Although it has gained significant popularity and is widely used by small businesses, Square isn't a common sight among major retailers. It's a fair question: given Square's footprint, you'd expect to come across it more often among big retailers. There are several possible explanations for this phenomenon:
Legacy systems. Major retailers often have long-standing relationships with established POS system providers. These retailers have likely invested heavily in customized or specialized POS solutions that are tailored to their specific needs. Switching to a new POS system, such as Square, would require considerable time, effort, and resources for integration and retraining.
Customization and integration. Major retailers often have specific customization and integration requirements to align with their unique business processes and systems. They may require extensive customization options, specialized reporting capabilities, loyalty program integrations, or seamless integration with their eCommerce platforms. Square, with its standardized features and integration options, may not offer the level of customization and integration needed by major retailers.
Scalability and complexity. Major retailers typically have complex operations, multiple store locations, and high transaction volumes. They require highly scalable and robust POS systems that can handle large-scale operations and integrate with other enterprise systems, such as inventory management, supply chain, and enterprise resource planning (ERP) systems. Square, while suitable for small businesses, may not offer the same level of scalability and enterprise features required by major retailers.
Contractual obligations. Major retailers may have long-term contracts or agreements with their existing POS system providers and big merchant banks. These contracts may involve pricing, support, maintenance, and service level agreements that make it challenging to switch to a different POS system.
High-volume. Square offers flat-rate pricing of 2.6% plus 10 cents per transaction, which is suitable for small businesses with lower volumes. For large retailers with high volumes, however, this seemingly small rate adds up to huge costs. As a result, bigger retailers tend to opt for volume-friendly pricing structures.
The characteristics that make Square suitable for small and medium businesses—primarily simplicity and accessibility—don't necessarily translate to enterprise clients, which often have more complex needs.
What is the best POS software for a small business?
The best POS software for a small business depends on the specific needs and requirements of the business. However, here are some popular POS software options that are commonly recommended for small businesses:
Square: Square offers a user-friendly and feature-rich POS software that is widely used by small businesses. Tools include inventory management, sales reporting, customer relationship management, and integration with various hardware options. Square's flat-rate pricing and ease of use make it a popular choice.
Shopify POS: Shopify is known for its eCommerce platform, but it also offers a POS system that integrates online and offline sales, providing features like inventory management, order tracking, and customer data management. Shopify POS is particularly suited to small businesses with an online presence.
Lightspeed: Lightspeed Retail is a comprehensive POS solution that offers inventory management, analytics, employee management, and eCommerce integration. It caters to different retail segments, including boutiques, electronics stores, and apparel shops. Lightspeed Retail is known for its advanced inventory management capabilities.
Toast POS: Toast is a popular choice for small businesses in the foodservice industry, such as restaurants, cafés, and bars. Popular features include table management, online ordering, menu customization, and staff management. Toast POS is designed to streamline restaurant operations and enhance the customer experience.
Vend: Vend is a cloud-based POS software suitable for retail businesses. It offers inventory management, customer loyalty programs, and supports integration with various eCommerce platforms. Vend's intuitive interface and scalability make it a good choice for small businesses looking to expand.
ShopKeep: This company's user-friendly POS software is designed specifically for small businesses, with tools like inventory management, sales reporting, employee management, and integration with payment processors. ShopKeep offers affordable pricing plans and is known for its 24/7 customer support.
Conclusion
Overall, Square's offering is worth a look for any business seeking to accept payments and manage their operations. Upon closer inspection, however, high upfront hardware costs, costly add-ons, and paid support drag it down. Other POS providers, like Sekure, offer free hardware and more included features.
Speak to a Payment Expert to see how Sekure can beat Square by setting up a custom plan for your business. Call now, schedule a callback or chat with us
Not ready to talk now? Learn more about rates and equipment by downloading our Ultimate Guide to POS rates and POS Hardware