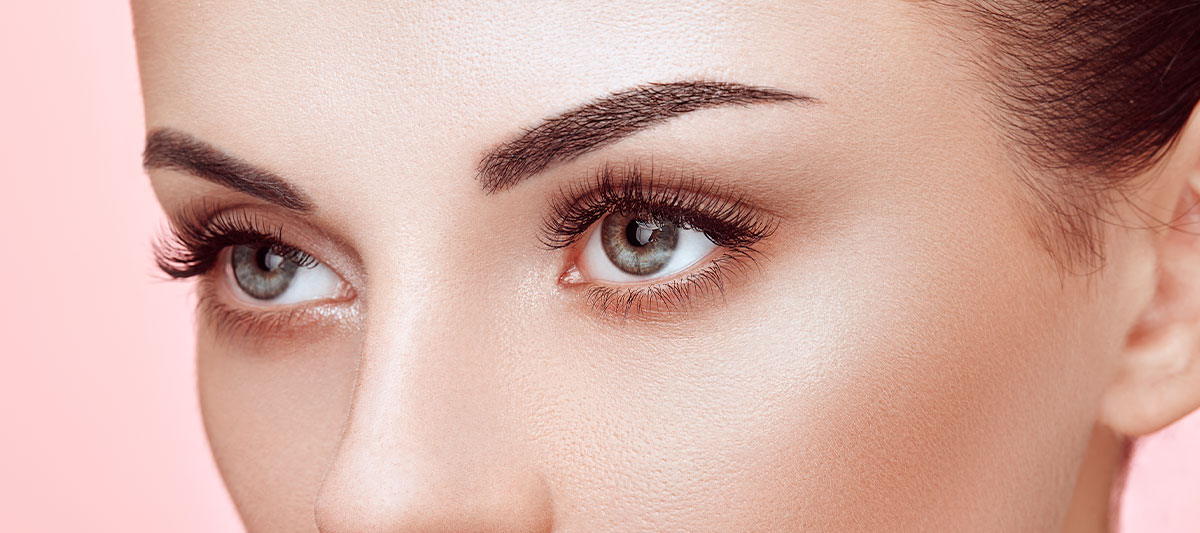 The Lash One Standing is a fully licensed medical spa in Brighton Colorado, owned and operated by Dana Hodges and her son. After spending many years in the medical field, this mother-and-son team decided to combine their skills, knowledge, and experience to build a business that combines medicine, beauty, and wellness education to empower clients and care for their community. Dana possesses a diverse technical background with education ranging from aeronautical engineering to surgical sciences and, prior to opening Lash One Standing was employed as a surgical first assistant in one of the Brighton area's premiere hospital trauma centers. She knows first-hand that projecting an aura of self-assurance and owning one's power is easier when you look and feel your best.
Dana chose to open a medspa rather than a traditional day spa in order to provide longer-lasting treatments for her clients. This means that, despite the clever play on words, lashes are but one of a wide variety of beauty-enhancing medical treatments offered at Lash One Standing.
Because people consider treatments like chemical peels and Botox injections as cosmetic procedures rather than medical ones, the lack of distinction between day and medspas can be confusing.
A day spa can offer services such as massages and facials, mani-pedis, reflexology, and aromatherapy; day spas offer clients relaxation and serenity in a meticulously clean environment. While they are owned and staffed by trained professionals, day spas are not held to the same standards as medspas like Lash One Standing.
Medspas perform medical-grade procedures and as such must operate under the direction of a trained and experienced medical professional. Regulations vary from state to state regarding requirements for the presence of an on-site medical doctor. Where they do not differ, however, is in the high standards of safety and hospital-grade cleanliness required to keep patients safe when undergoing any form of treatment at the establishment.
Dana's experience as a highly skilled and widely respected surgical first assistant makes her uniquely qualified to administer treatments and ensure that the equipment she employs in doing so is maintained with surgical precision. Lash One Standing offers clients a number of services and treatments from, as the name implies, lash extensions to medical procedures that tighten, lighten, or plump a patient's skin and boost their confidence.
One of the many services offered is plasma fibroblast therapy, non-invasive skin tightening procedure that reduces the appearance of wrinkles, lines, scars, or hyperpigmentation. Microneedling also offered at The Lash One Standing, is similar except needles are used. Other medical cosmetic services performed by Dana are treatments like Botox that help reduce wrinkles and derma fillers (also called soft tissue fillers) that are injected below the surface of the skin to add volume and fullness.
Being able to directly contribute and witness her clients' physical transformation— and the resulting and equally visible change to their confidence– is a source of deep fulfillment to Dana. It is this joy that has motivated her to keep going in spite of worries and concerns about the business during the pandemic closures.
Community Always Comes First
Dana opened Lash One Standing to provide more than just medical beauty treatments that fix skin-deep issues; her goal is to empower women, which means providing services that go far beneath the surface. Besides offering medical aesthetic procedures that boost self-esteem, Dana also hosts clinics that inform and educate Brighton's women and aid them in taking care of their physical and mental health.
Dana is committed to her community and to promote local businesses and products. She actively seeks out small, locally run businesses to champion like Milagro Skin Health. She uses these products in her treatments and sells them to her clients eager to bring home the products that have their skin glowing. Promoting small businesses ensures that her community stays as vibrant and unique as the clients she serves.
Health Care is a Calling
Lash One Standing opened its doors right before most businesses were forced to close due to health and safety restrictions. Dana may have left her life in hospital-based health care behind, but a calling in healthcare is one that can never be denied. When her newly opened business was shuttered alongside all other American businesses to flatten the curve, Dana quickly set to work converting her medispa into a COVID-19 testing center.
As medical professionals, Dana and her team were proud to contribute to testing efforts and the ability to make a positive and lasting impact on the health of their community during a historic public health emergency.
When asked about how to deal with the pandemic, it came as no surprise that Dana's word of advice for business owners is to keep an upbeat attitude, stay focused on the realm of possibilities, and be patient.
Dana also adds, "Take what you know and grow. You can't predict events, but if you take it one day at a time, it will get better."
Sekure's Commitment to Mom and Pop Business Owners
We loved hearing how Dana and her team used their skills and resources to serve their community during difficult times. Being able to quickly pivot business offerings when the need arises is a great skill possessed by many business owners and entrepreneurs. At Sekure, we are proud to be partnered with businesses like The Lash One Standing who continue to demonstrate a commitment to community health and wellness.
What story do you have to share? Tell Sekure about yourself, your business, and share your recipe for success with us. Your business deserves to be celebrated, and Sekure is here to help ensure that happens.