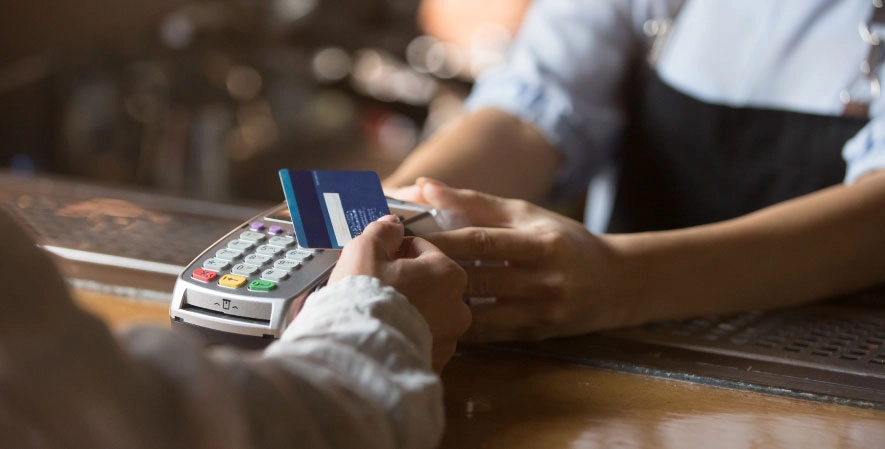 Do you want to build customer loyalty and drive repeat purchases? Look no further than a store-branded credit card, also known as a private-label credit card, that customers can use exclusively at your store.
To offer a private-label card, you don't have to be Starbucks, Target, or Nordstrom. In fact, an increasing number of banks and financial companies are working with small businesses to provide private-label credit cards. A private-label credit card—with your store name printed on it—lets customers finance significant purchases and earn perks along the way.
Private-label credit cards make purchasing products such as flat-screen TVs, furniture, appliances, fuel, and healthcare services more affordable for consumers. Many private-label credit cards offer deferred financing programs, such as no interest or no payments, giving customers the option to bring home the product they want now while paying for it over time.
The best part? A private-label credit card builds customer loyalty and boosts your bottom line. Here are some private-label credit card options for merchants.
DataPath's HSAToday
DataPath's HSAToday is a full-service Health Savings Account (HSA) platform that handles account administration, investing, and deposits in-house. An HSA is a tax-advantaged healthcare account that consumers contribute to using tax-free or tax-deductible funds. Customers can use those funds to pay for eligible healthcare expenses, including doctor and dental offices, hospitals, and pharmacies.
DataPath offers private-labeling with your brand, allowing third-party administrators to work directly with one partner to manage benefit accounts and reduce account administration logistics.
Wex and Voyager Fleet Cards
The WEX Fleet Card is used by more than 4 million commercial and government fleet drivers. As a WEX fuel partner and member of its custom fleet card program, business owners can build brand awareness and customer loyalty to increase their bottom line.
The WEX fuel card is accepted at 180,000 fuel locations and an additional 45,000 maintenance locations. Meanwhile, the Voyager Fleet Card is accepted at 230,000 fuel and maintenance locations and also helps businesses promote their brand and drive repeat business.
Synchrony
Synchrony is a consumer financial services company that provides more than 120 credit cards and store-branded cards. As the largest provider of private-label credit cards in the United States, Synchrony works with businesses of all sizes. Customers can apply for a private-label credit card at your store or online.
As a Synchrony partner, merchants can offer customers a choice of deferred interest and reduced rate/fixed pay financing options. With deferred interest financing, customers will not pay interest on the promotional purchase if they pay their balance in full within a set timeframe. Meanwhile, customers who select a reduced rate/fixed pay promotional financing option will pay interest at a reduced rate on the promotional purchase.
CareCredit
CareCredit is a health, wellness, and personal care credit card that helps patients and clients get the financial help and care they need. Owned by Synchrony, CareCredit gives cardholders an easy, convenient way to pay for healthcare or services without spending their cash up front or tying up other credit cards.
When you accept the CareCredit card, you can achieve your practice's business goals by spending less time on billing and collections. CareCredit is accepted at more than 210,000 provider and health-focused retailer locations nationwide. Consumers will pay no interest if paid in full within 6, 12, 18, or 24 months, and minimum purchases of $200.
It's clear there are many benefits of offering a private-label credit card. Private-label credit cards are lucrative for the merchant, build customer loyalty, and drive repeat purchases. These cards also give business owners the chance to generate add-on sales and provide up-sell opportunities that add incremental revenue to their bottom line.
Contact Sekure Payment Experts to learn how Synchrony or Care Credit private-label credit cards can boost your bottom line.