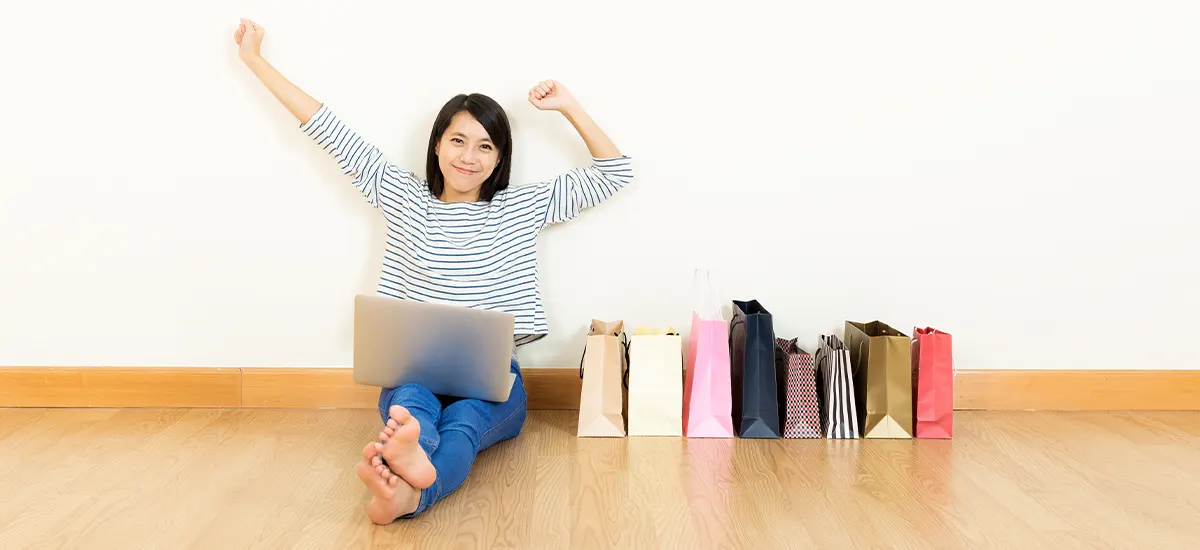 The buy now, pay later (BNPL) landscape is getting interesting. Amazon recently announced that it's teaming up with Affirm to allow customers to pay for purchases with installments. Affirm's stock popped, as might be expected, nearly doubling from early-summer lows. Future cash flows for the company are looking quite rosy indeed. The partnership comes on the heels of a couple of notable deals in the last few months, as the buy now, pay later phenomenon gains steam. In mid-July, it was reported that Apple was working with Goldman Sachs to develop Apple Pay Later, which would allow consumers to use Apple Pay to pay for purchases over time. Then in early August, Square revealed a $29-billion acquisition of Australian BNPL giant Afterpay.
What Are Installment Loans?
Installment loans are nothing new, they've been around forever. But the process was clunky and involved retailers with in-house loan programs (think Sears). Today, however, BNPL solutions are fully integrated into eCommerce sites, and consumers can easily choose the option at checkout. These loans can be paid back in monthly installments without accruing compound interest. And contrary to credit cards, users are subject to looser credit checks and are charged interest on a risk-adjusted basis. Affirm, along with Afterpay and Klarna, is one of the most prominent players in the industry. It's already teamed up with over 12,000 merchants and has some heavy hitters on its roster, including Peloton, Walmart, Shopify, and now Amazon.
Amazon, Affirm, and Installment Loans
According to Affirm's press release, Amazon customers will now have the chance to split purchases of $50 or more into four equal payments. The release goes on to say that "Affirm's alternative to credit cards delivers more of the payment choice and flexibility consumers on Amazon want." The critical statement in the release is "alternative to credit cards." Not surprisingly, the payment card industry is on alert and elbowing its way into the BNPL space to tap into this movement, as today's tech-savvy younger generations ditch traditional credit cards for these more user-friendly and budget-friendly alternatives. There's an old saying in finance that the trend is your friend. Clearly, for card issuers and the $8T U.S. payment card industry, this trend won't be their friend unless they can develop a competitive offering. To that end, U.S. finance titans like JPMorgan and Visa have thrown their hats in the ring. The former rolled out its My Chase Plan in late 2020. The plan allows cardholders to pay off purchases over $100 through a fixed monthly fee instead of interest. Visa, meanwhile, has partnered with the likes of Commerce Bank and invested in ChargeAfter to provide Visa Installments. The space is getting crowded, and we're likely to see consolidation over the next few years. For all the consumer benefits of BNPL, there are some pitfalls that people should be aware of. For one, they are convenient, which can lead to overspending.
According to CB Insights
, 38% of consumers use BNPL to make purchases that otherwise wouldn't fit their budget. That seems problematic. Second, most BNPL plans don't have the same protections as credit cards, so users need to read the fine print before jumping headfirst into a big loan. This development could be the harbinger of a major disruption. Or not. Whatever the case, as a merchant, you keep an eye on the trend and adapt your payment strategy accordingly.
Get the Inside Scoop
If you're interested in reading more about BNPL and POS lending, check out Sekure's
recent article
, which provides an in-depth look at this payment method. As usual, feel free to
drop us a line
if you have any questions. Our payment professionals will be happy to help you out. And, as always, check out Sekure's
Insider Spot
for more business content.