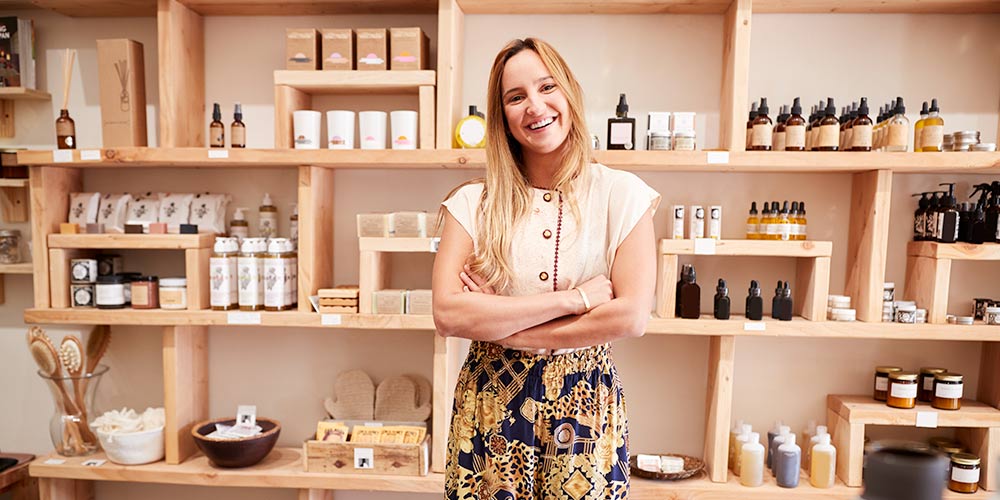 Over the past while, I have had the distinct privilege of speaking with several small business owners who participated in Sekure's Mom and Pop Business Owners Appreciation Week celebration. Each of the six incredible business owners I spoke with during Sekure's Mom and Pop Business Owners Appreciation week impressed me with their unfailing kindness and eagerness to share their business stories with me. What was most striking for me was the genuine pride and care they take in the communities they serve. Their commitment to community and their kindness to me were moving and have made an impact on all of us at Sekure.
As the daughter of a small business owner, I have always known what a vital role these men and women play in society from the local to the national stage. I learned watching and working alongside my father the passion, dedication, and the true care that small business owners share, and this has made me a staunch advocate for America's small business owners.
We at Sekure were inspired to turn National Mom and Pop Business Owners Appreciation Day into a much longer celebration because we feel that the small and medium-sized business community is rarely recognized for their contributions from the community to the national scale. On a personal level, I have been genuinely moved and touched by each of the six individuals who generously took the time to talk with us. I will be sharing those experiences in a series of blogs over the coming weeks so that readers can get to know each of them and discover their amazing businesses.
The Ripple Effect of Care in Action
My father was a master electrician and owned a small retail store that sold lighting fixtures. He is the reason that I am a fierce advocate for small business owners. He believed and taught my brother and me that he, as a business owner, had a responsibility to give back to the community that provided for his family– a sentiment I heard echoed by the merchants I spoke with. My father's integrity and commitment to community are also why I am so proud to work for Sekure, a company that supports small business owners across this great country.
Like the small business owners I have had the privilege of getting to know over the past few weeks, the ways father gave back and cared for our community were done quietly, without fanfare, or any expectation of credit or acknowledgment for his efforts. While these quiet acts of care in action are never intended to make waves, they have a ripple effect that makes a lasting impact on the lives of people touched by them that extends for generations.
When we were little, my father sponsored Little League and Pop Warner teams as well as coached them. In doing so, he discovered that many of the children in our affluent town were struggling and quietly set about finding ways to help their families and, later, the entire community they lived in. He went on to be seen by so many of the children he took under his wing as more than a coach, but as a mentor, a trusted advisor, and later, as a friend. Years later, more than one of those boys was awarded scholarships to play football at the collegiate level and even professionally; they have in turn gone on to become coaches, mentors, and family men who give back to their communities.
This is just one small- albeit personal- example of the contributions that small business owners make to their communities and the lasting impact they have. My father's legacy of care in action has been instrumental in shaping the value set I have as an adult and am teaching my own children.
Sekure is Committed to Small Business Owners
Sekure is proud to represent over 20,000 business owners nationwide and we are committed to supporting the small business owners that support America. The business owners Sekure has built relationships with inspire us with their care, their creativity, and their heart. We prize the connection we have with our clients and strive to provide them with the same level of service that they offer to not only their customers but the community at large.
The past year has strengthened Sekure's commitment to providing America's small business owners with the solutions, rates, and services that will ensure they can future-proof their businesses and continue their powerful legacy of care in action for generations to come. This respect extends to our desire to help small business owners understand the industry and feel comfortable with the language and information they see on their statements so that they can make informed decisions regarding this important aspect of their business and livelihood.
How has the small business community's legacy of care in action impacted your life? Tell us about it in the comments below or share your story here.
Find out how Sekure's industry-leading customer service and solutions can work for your small business by getting in touch with us today.