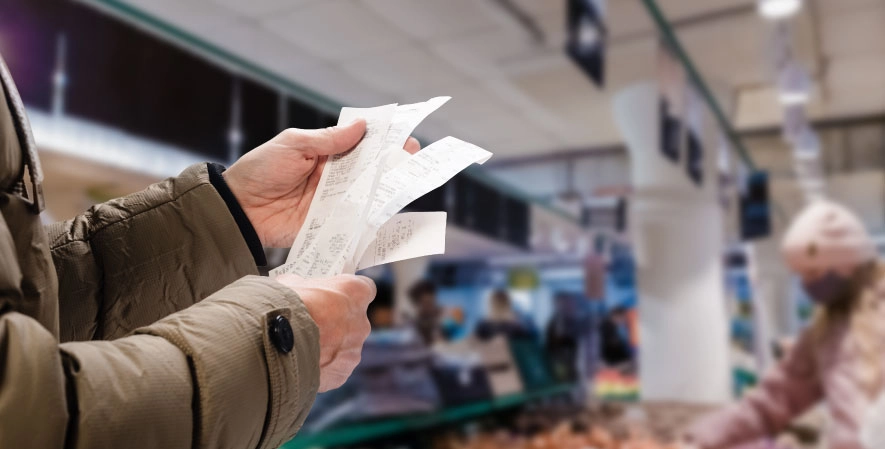 It wasn't that long ago when receipts were just receipts—a transaction confirmation for consumers to use for the return or exchange of purchased goods. Today, receipts play a much larger role.
Many POS terminals, POS printers, credit card terminals, and cash registers can now include custom messages on every receipt—whether it's a digital or print receipt. For merchants, customized print or email marketing receipts are an opportunity to connect with your customers and grow their bottom line.
In fact, receipt advertising is a solid strategy for customer retention. Research shows that you can boost your profits anywhere from 25-95% just by increasing your retention rates by 5%.
Whether you're printing paper receipts or emailing digital ones, receipt advertising is a way to cross-sell related products, offer a coupon code for a future purchase, ask for customer feedback, and encourage customers to follow your social media channels for information, promotions, and giveaways.
How does receipt marketing work?
Ship4Shop has come up with 4 great tips to enhance your business through receipts:
Encourage customer loyalty
What better way to show customers your appreciation and build customer loyalty than with a discount on a shopper's next purchase? Receipt marketing can showcase a time-sensitive discount for 25% off their next order, a promo code for $10 off online orders, or free shipping. Print or email receipt marketing encourages customers to return to your store with an attractive discount that gives them an incentive to buy again from you.
Promote your social media channels
Nearly one-third of the world is subscribed to a social media platform, with over 1.69 billion people actively using Facebook. Therefore, be active on social media by posting frequently and sharing useful information about your business and offerings. Try printing receipts with your social media accounts and include share links on your email receipts to promote social sharing after purchase.
Build company recognition and encourage email registration
Receipt marketing is the perfect way to promote your company. Build company recognition by listing your website, logo, and a call to action on the receipt—and inspire the customer to shop at your store again. Furthermore, build a subscriber list by encouraging customers to register on your website for an e-newsletter, special promotions, or sales notifications. Consider offering rebates on select items after the customer subscribes.
Survey customers
Include short, easy-to-answer surveys in your email receipts or a link to a survey on a printed receipt. Surveys drive customers to your website and allow an opportunity to provide important feedback. You'll have precise data to help you better market to customers in the future. It's a good idea to offer rewards or bonuses to encourage greater survey participation.
Easy receipt marketing for small business owners
PayAnywhere software allows merchants to personalize receipts with social media information, survey links, promotions, and more. Here are some main guidelines by PayAnywhere to help you in designing effective receipts:
Brand Your Receipts: Include your brand mark or logo at the top of your receipts.
Receipt Details: Your receipts should include the following transaction information:
Invoice number
Date and time
Item(s) purchased
Payment type
Continue the conversation with your customers: At the bottom of your receipts, you can share news or invite your customers to engage with your brand outside your store.
Include company contact information
Invite them to visit your social media pages
Request comments and feedback
Announce upcoming promotions or incentives
Check out some visual examples here.
The advantages of receipt marketing are many. Receipt marketing—via email and print—offers an avenue to directly communicate with your existing customers, build your brand, and encourage repeat business.
Sekure Payment Experts wants you to look the best and keep your business growing. Give us a call and we'll give you ideas on how you can use receipt marketing to keep your products and services top of mind.