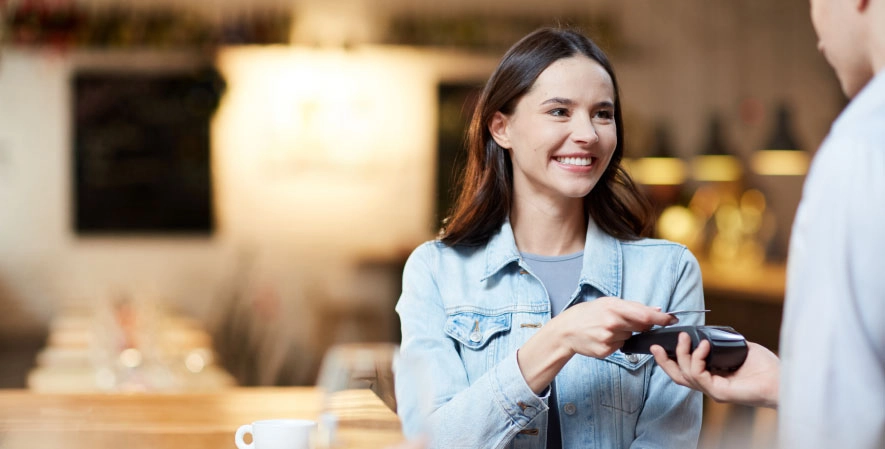 Malfunctioning equipment is a major pain point for merchants. It can lead to frustrated customers, lost sales, and unnecessary downtime. If your business runs on the Square app, terminal, or register, you've likely come across many error codes and error messages and had to troubleshoot on the fly. This article goes over some known errors, Square update problems and common Square troubleshooting steps for three of Square POS app terminal products and services.
In addition to troubleshooting, we'll show you that with Sekure Payment Experts, switching credit card processors is a quick and hassle-free process.
Square POS update problems 
Before you start troubleshooting, you need to ensure that all hardware and devices are running on the latest software. This step is essential for (1) security reasons and (2) PCI compliance. If your Square app isn't working correctly, try the following fixes:
Fix #1: Log out and log in again. If this doesn't work, try restarting the mobile device.
Fix #2: Force quit the app. This step is the same as restarting your device.
Fix #3: Delete and reinstall the app. Note: Performing this fix won't affect your stored data, which is kept on external servers.
Square terminal troubleshooting
As noted above, make sure that your terminal is running on the latest software. Keeping our software up-to-date sounds simple, but busy merchants often have more pressing issues and overlook this basic yet crucial step. If your terminal isn't working as it should, here are some common culprits:
Wi-Fi: Make sure your terminal is connected to Wi-Fi. Also, check the strength of the Wi-Fi signal. If it's too weak, consider moving your router closer to your terminal (or vice versa).
Trouble accepting payments: Payment issues usually stem from the customer side of the checkout. Damaged chips and magnetic strips, and upside-down cards are generally the offenders. If you determine that your card reader is damaged, however, be sure to contact support immediately.
General issues: If your terminal is buggy, you may have to perform a hard reset, also known as a factory reset. You won't lose any critical information, so don't worry. To log back in, you'll need to know information like your Wi-Fi network and password, your email and password, and any accessory settings.
How to reset your Square terminal
There's a few steps to reset your Square terminal. Your reset might erase new information you haven't uploaded, but it won't delete any crucial account settings, customer information, transaction history or permissions. You will have to update things like date, time and your Wi-Fi after.
These are the steps to follow:
Select "Settings."
Then go to "Hardware" > "General" > "About Register."
Scroll to the bottom of the screen and tap "Factory Reset" > "Confirm Factory Reset."
Tap "Reset" again and a countdown will commence before your reset begins.
After you reset your register, you'll have to log back in with your usual user and password.
Square register troubleshooting
If you're troubleshooting your Square register, there is a great deal of overlap with the above-mentioned terminal, i.e., software updates, Wi-Fi, and trouble with accepting payments. The one added component of the Square register is the display.
The majority of display problems, such as a non-responsive customer screen—can be fixed by undocking or unplugging the display and then reconnecting. You can also check to make sure the display is connected properly to the register.
Changing processors is easy
If you've had enough Square troubleshooting and are looking for a new solution, you've got options. Too many merchants stick with what doesn't work because they are scared that shifting to a new credit card processor is a painful process. Switching doesn't have to be hard. Take it from one of our merchants in Buffalo that had the following to say about the moving over to Sekure: "The experience was very pleasant, very personal. It made for a very easy transition."
Still skeptical?
Here's how we make the switch seamless:
We will oversee the cancellation with your existing processor and even reimburse all standard early termination fees.
Sekure will purchase and recycle our outdated equipment and give you the latest Smart equipment free of charge.
Our payment professionals scour our vast network of suppliers to find you the cheapest rates on the market. Other benefits include same-day funding.
Plus, we've got the best customer service in the business.
Make the switch with Sekure today 
If your Square system is still buggy and has you bent out of shape, get in touch with one of our payments professionals. They will review your statements and options and find the best solution for your business. If you're ready to ditch your current payment services provider, know that switching to a new processor isn't the hassle many assume. Sekure will make the process seamless, help you save money and find you the best POS for your business. Reach out to our Payment Expert, and we'll get you on your way.