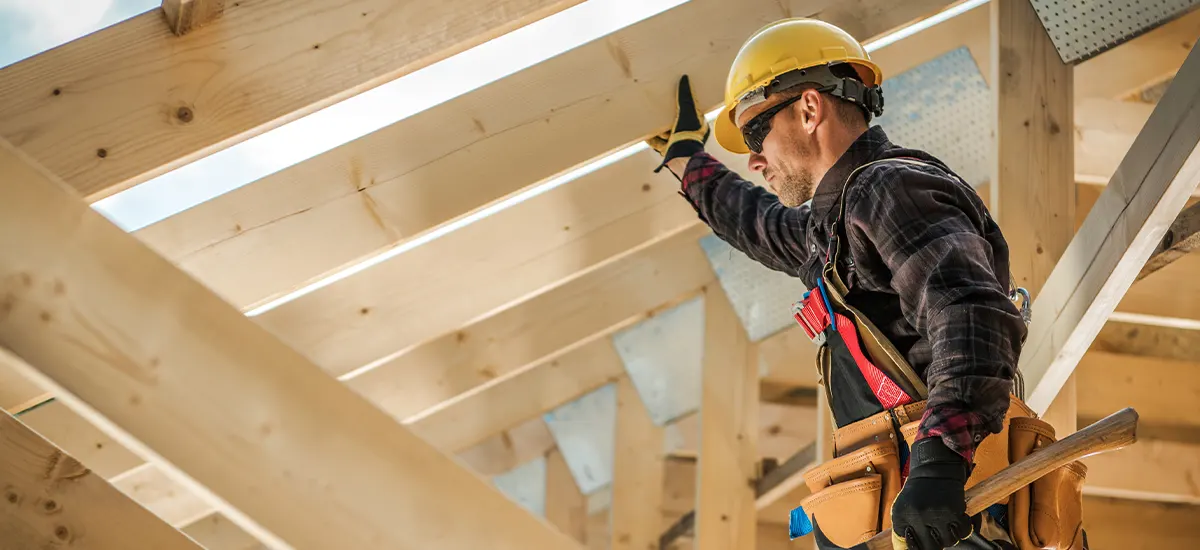 From scorching residential real estate to skyrocketing lumber prices, this year has been a crazy one for the construction industry. As 2021 nears a close, what can we expect for 2022? The question most players in the construction industry are asking is likely "Will building materials drop in price." In this article, Sekure takes out its crystal ball and sees what the new year will bring from several of the construction industry's leading sectors.
Residential
The U.S. housing market has been one of the strongest sellers' market in history. This sector has seen double-digit growth rates since late 2020 and has been the centerpiece of the COVID-19 economic recovery. As we move into 2022, the critical determinants for housing will be interest rates, inventory, and Americans' newfound lust for larger living spaces. For example, the pandemic and its work-from-home escapees abandoned cities for secondary, cheaper real estate markets, so we'll be watching to see if this trend holds in the new year.
Whatever the case, affordability issues are likely to persist well into 2022. According to economist Robert Dietz, "Affordability [will] remain a challenge in the coming months, driven by escalating construction prices and consumer demand."
Non-residential
The non-residential sector's recovery has lagged that of residential, and this trend is expected to continue into 2022. The main threats to growth include soaring material costs, skilled-labor shortages, and inflation. Indeed, prices of materials like lumber, steel, and bricks have skyrocketed over the last year, stoked by demand for home renovations, supply chain bottlenecks, and diminished output.
Other questions hovering over the non-residential sector involve the fate of offices, retail spaces, and hotels. At this point, it's clear that offices will reopen (and are reopening). What's uncertain, however, is whether people will return to them. And one thing's for sure: post-pandemic offices are going to look a lot different. In addition, the travel sector has yet to take off as many had predicted. As a result, hospitality construction starts are unlikely to be as robust as expected.
According to some sources, it will be another year, maybe two, before non-residential building hits its 2019 peak.
Infrastructure
The Biden Administration's massive infrastructure bill—the Infrastructure Investment and Jobs Act—has yet to pass through Congress, but if and when it does, it will unlock roughly $550 billion for rebuilding America's aging infrastructure. The planned work will create thousands of good-paying jobs and help grow the economy. Here's a breakdown of the funding:
$110 billion for roads, bridges, and major projects
$40 billion in new dedicated funding for repairing, replacing, and rehabilitating bridges
$16 billion for new complex projects
$39 billion to modernize transit, on top of the $89.9 billion in guaranteed transit funding over the next five years
$66 billion to modernize passenger railways
$7.5 billion to build a national network of EV chargers
$17 billion for port infrastructure and $25 billion for airports
$21 billion for environmental remediation and $65 billion for power infrastructure and clean energy
Spending on port infrastructure specifically will be crucial to solving the supply-chain backlogs plaguing west-coast ports like Los Angeles. Many are now operating 24 hours a day, but longer-term solutions are needed.
The takeaway
Barring any unforeseen obstacles, the construction industry is set to grow 8% in 2022, with starts climbing to $877 billion from this year's $810 billion. Of course, these growth estimates are based on the continued easing of the pandemic. Likewise, the infrastructure bill is still caught up in the House of Representatives. It's far from a done deal, and shovels won't be in the ground until it passes.
Be sure to follow Sekure's blog for all the latest on retail trends and everything payments.