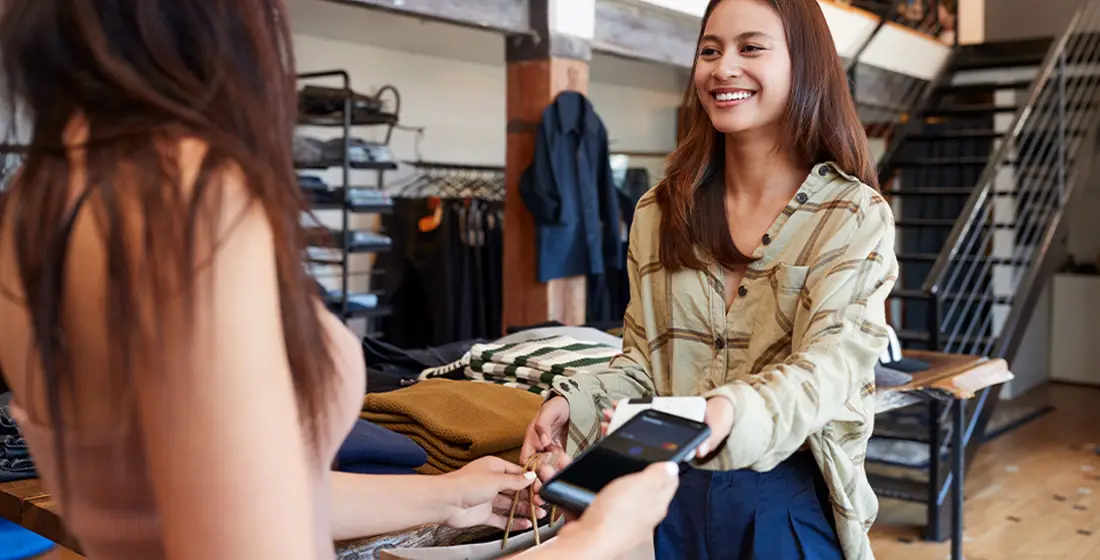 It's no secret that consumer habits have changed since the onset of the pandemic. Indeed, people are not only changing what they're shopping for— merchants are also changing payment processing solutions. eCommerce and hybrid approaches like curbside pickup and buy online pick up in-store (BOPIS) have exploded, while bricks-and-mortar sales have plummeted.
And for people who have gone back to shopping like it's 2019 (i.e., inside an actual store), the availability of contactless payment and merchant services is paramount. So much so, that it appears people are willing to switch merchants for a contactless option. And as we chronicled in a recent article, Apple Pay statistics showed that 5% of all card transactions in the world were made through Apple Pay. And this number is set to increase by 10% in 2025. Get Apple Pay for business today.
A digression
I can attest to this inclination from personal experience. The other day I pulled into a gas station, stared at the pump, and couldn't see a contactless option, so I hopped back in the car in search of another fine petroleum-dispensing establishment.
I just didn't feel like filling up, getting my mask, going inside, waiting in line, touching a payment terminal, then a door, et cetera, et cetera. I quickly found a place that accepted contactless payment, filled up, waved my phone, and carried on with my day.
Contactless is king
When it comes to preferring contactless, it appears I'm not alone. The pandemic has pushed consumers to embrace contactless payments like never before, accelerating a trend that has been building for years.
This phenomenon, along with some other emerging shifts, was highlighted in Visa's Back to Business Study—an in-depth survey that involved 2,000 SMBs and 4,500 consumers in eight countries, namely Brazil, Canada, Germany, Hong Kong, Ireland, Singapore, UAE, and the U.S. The study yielded some interesting, albeit unsurprising results:
Since the pandemic, over 67% of small and medium businesses (SMBs) have leveraged new approaches to stay afloat and meet evolving customer demands
Increased safety concerns have pushed 78% of global consumers to change how they pay for items
Nearly half of respondents said they would avoid shopping at a store that only offers payment methods that involve interaction with a cashier or a shared payment machine
63% of consumers would switch to businesses that provide contactless payment options
As the above findings show, contactless payment is top of mind for consumers, especially among the younger cohort. In the U.S., for example, a whopping 72% of millennials are more likely to switch to stores that install contactless payment systems, while across all age groups, 35% of people are using cash less frequently. 
Likewise, compared to their older counterparts (Gen Xers and boomers), millennial-owned SMBs are 41% more likely to have accepted less cash or stopped taking cash altogether since the pandemic.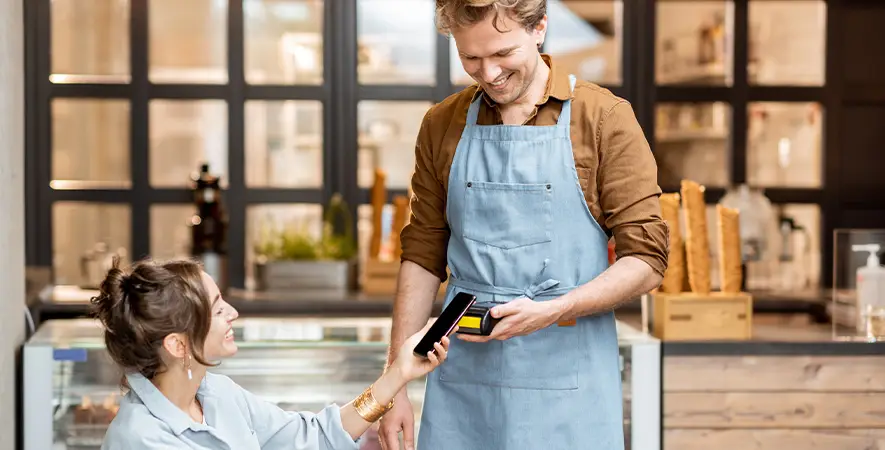 Consumer benefits of contactless
From the consumer's perspective, the advantages of tap-and-go are undeniable. Such transactions are quicker, thereby reducing checkout lineups, while shoppers don't have to worry about having cash (or even a wallet) on their person.
Moreover—and this factor is key given today's realities—contactless payment options are safer because they eliminate contact with payment terminals, which are among the worst offenders when it comes to high-touch surfaces.
Also, most loyalty programs are synced to mobile wallets, which makes it easier for consumers to receive discounts and loyalty points.
Merchant benefits from contactless
As for merchants, they also have a lot to gain from contactless payments. For one thing, the future is contactless: younger generations are using cash less and less, while millennials are more likely to avoid shopping at stores with payment terminals that require contact.
Furthermore, tap-and-pay drives operational efficiencies, allowing businesses to spend less time operating card machines and dealing with cash.
In addition, contactless POS systems, such as the Payanywhere suite of smart solutions—have broad functionalities that allow merchants to manage inventory and customers, view transactions, and generate reports and invoices. If you weren't convinced before, you should be now.
A word on credit card processing rates
Sekure Payment Experts has your business's best interest in mind. We understand that switching from one terminal to another can be costly. But as outlined in this article, not switching can leave you out in the cold.
Because we represent thousands of businesses every month, our merchants benefit from lowered credit card processing rates and other incentives like free equipment.
Our payment processing solutions are unique and tailored to your industry. Just give us a call. We can set you up with a free contactless terminal, provide you with transparent pricing that's flexible, and help you choose the plan that's best for you.
Conclusion
As the authors of the Visa study note, "The shift to digital-first commerce and technologies like contactless payments has ushered in a new generation of consumer tendencies that will have a ripple effect on the global economy for years to come."
In other words, underestimate the power of contactless payments at your own peril.